I can't believe that I have not written a blog post for almost 2 months! As always, time and other things got in the way. I spent the month of November doing the NANO challenge. I've written enough to get the code for what ever the freebie is if I publish my manuscript. I will look at it again in January and hopefully get it edited and possibly add more to the story.
The title is ~ IT IS WHAT IT IS....
And speaking of ~ it is what it is. There must be something about the holidays or ME that gets under people's skin. I was recently "advised" on Facebook by another sister(who doesn't stay in touch with us) that I am mean and nasty and have intimidated and picked on her all her life. Just because I posted a very cute little poster of 3 little girls in pink leotards and tutus and said that they reminded me of the first 3 of us sisters.... ( of which she is the second sister) Then her daughter got in on it and said I was a b*tch. This week, another niece got mad on Facebook because I commented with FOFLMAO (falling on floor laughing my ass off) on a quiz she posted that said she was out spoken! She said I was mean spirited because of those 7 letters but if I had just posted LOL (laugh out loud) it would have been ok. She then blocked me so I couldn't respond. I had her e-mail so I sent her a message saying I was sorry she was hurt, that I meant it as a laugh and that maybe she just read between the letters and thought it was an insult. She also said I was too old to be using those 7 initials since only "teenagers" do that. When I tried to explain my reasoning, she said I was harassing her and she blocked me on Facebook and on e-mail. So, I guess I will have less birthday cards and Christmas cards to send out next year! Is there something in the water?
I am spending the holidays with two of my sisters (who love me!) so I have been busy getting Christmas cards and packages wrapped and ready to mail out. I got all the gifts for family and friends wrapped here at home too. I just have a few more things to do before I leave on my trip. It will be the first time I am leaving my cats since I got them. I'm hopeful they will do well without me. It will be interesting to see how they react when I get back home.
I also have continued coloring...my new favorite hobby. Here's a few examples...
I used gel pens, and Twistables and colored pencils.
I also read a few more books.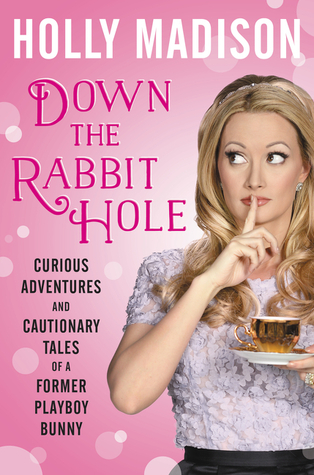 3 of 5 stars Read in November, 2015
This is a memoir written by Holly Madison, who was one of Hugh Hefner's "girlfriends". She managed to get an invitation to go to the Mansion and discovered how to be selected to stay there. She tells about what really went on living that lifestyle. It wasn't the beautiful place to live that the Playboy Mansion was supposed to be. She said many of the "girls" were backstabbers. All of them wanted to get a centerfold. And all hoped for a Cover too. She managed to learn quite a lot about producing and had many great ideas to promote the Playboy name. However, she didn't ever get much credit for her work. Once Hefner chose her to be his #1 girlfriend. she slept in his bedroom but only had a tiny space for her personal things. She had to do whatever Hef wanted as did all the other girls. She was influential in the idea of the Girls Next Door which was a reality show, of sorts with 2 other girls including Kendra Wilkinson. The three of them bonded during the show and afterwards. However, once she left, in spite of being asked back many times, she refused to go.
Now I know there are always at least 3 sides to every story. Apparently Kendra doesn't agree with Holly now. You would have to read the book and perhaps, watch KENDRA ON TOP on television, to make up your own mind.
Here's the book description...
A former girlfriend of Hugh Hefner describes how her years inside the Playboy Mansion went from a fairytale of A-list celebrity parties to an oppressive regime of strict rules, scheduled sex, and a total loss of identity, so much so that she even contemplated suicide.
and another reader's review...
I couldn't quite get past the "woe is me" cry of despair every time she was bullied by the other girls in the mansion when you could turn the page and next she would be gloating about how she and Bridget were scheming to get those girls kicked out of the house. Nor did I care for how she reiterated on several occasions how she wouldn't "stoop to so & so's level," but had no issue airing out that person's dirty laundry as if that were "taking the high road." The first 3 quarters of the book were narrated by a mean girl complaining about other mean girls and it read as trashy as if you were watching a reality tv show. The last quarter picked up when she finally moved out, escaped her abusive relationships, and really started to discover herself. Her fairy tale ending was heart warming and there were a couple important messages to young women that were unfortunately obscured by tacky drama.
4 of 5 stars
Everyone is aware of what a great young adult writer, Judy Blume has been. Now that she is also writing for adults, it is even better. This book is based on a real life events that she lived through. She lived in Elizabeth, N. J. in 1952 and knew about what happened. As a result, she has written this novel about how the events impacted so many of the townspeople, families and friends. She writes little snippets of characters who quickly appear and disappear. Also,she writes about friend and families who lived through this tragedies and continued on.
Here's the book description....
In her highly anticipated new novel, Judy Blume, the New York Times # 1 best-selling author of Summer Sisters and of young adult classics such as Are You There God? It's Me, Margaret, creates a richly textured and moving story of three generations of families, friends and strangers, whose lives are profoundly changed by unexpected events.
In 1987, Miri Ammerman returns to her hometown of Elizabeth, New Jersey, to attend a commemoration of the worst year of her life.
Thirty-five years earlier, when Miri was fifteen, and in love for the first time, a succession of airplanes fell from the sky, leaving a community reeling. Against this backdrop of actual events that Blume experienced in the early 1950s, when airline travel was new and exciting and everyone dreamed of going somewhere, Judy Blume imagines and weaves together a haunting story of three generations of families, friends, and strangers, whose lives are profoundly changed by these disasters. She paints a vivid portrait of a particular time and place — Nat King Cole singing "Unforgettable," Elizabeth Taylor haircuts, young (and not-so-young) love, explosive friendships, A-bomb hysteria, rumors of Communist threat. And a young journalist who makes his name reporting tragedy. Through it all, one generation reminds another that life goes on.
In the Unlikely Event is a gripping novel with all the hallmarks of Judy Blume's unparalleled storytelling.
And another reader's review.
When Judy Blume was a child, three planes crashed in her hometown of Elizabeth, New Jersey within three months of each other. At 77 years old, she wrote a fantastic novel: true to the era and completely capturing me from the beginning!
She describes how that time in her life has always haunted her, to the point where she finally chose to do more research and it became the plot for her new book. The story is told by multiple characters, and they all become inter-connected through the crashes.
My favorite part of these books is how interesting and true Judy was to the 50's. I felt like I was transported back to her time with all of the little details she included. I enjoyed all the characters and their developments. The ending ties up nicely.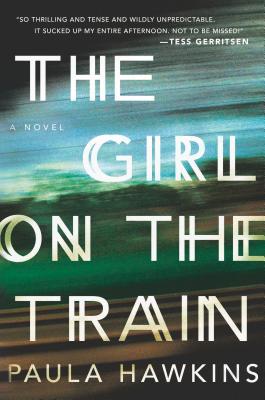 3 of 5 stars
I started this book with some anticipation of a good read. The chapters are broken down into each character's viewpoint on the issues. Most of the time that is good but I found it a bit confusing as there were 3 women characters and 2 men. I did get caught up in the mystery of what really happened and who was really responsible. By the time I had gotten half-way through, I wanted to know badly enough to finish the book. I thought the book was slow in areas and I got really tired of Rachel's(the girl on the train) behaviors. But I think this is good enough to make for a weekend read.
Here's the book description...
Rachel takes the same commuter train every morning. Every day she rattles down the track, flashes past a stretch of cozy suburban homes, and stops at the signal that allows her to daily watch the same couple breakfasting on their deck. She's even started to feel like she knows them. "Jess and Jason," she calls them. Their life—as she sees it—is perfect. Not unlike the life she recently lost.
And then she sees something shocking. It's only a minute until the train moves on, but it's enough. Now everything's changed. Unable to keep it to herself, Rachel offers what she knows to the police, and becomes inextricably entwined in what happens next, as well as in the lives of everyone involved. Has she done more harm than good?
Compulsively readable, The Girl on the Train is an emotionally immersive, Hitchcockian thriller and an electrifying debut.
And another reader's review...
4.5 stars ~ Everyone in this book is absolutely terrible, and as a result, this book is a masterpiece in character study and development. It's also a well-written, precisely plotted psychological thriller, and deftly sketches one unreliable narrator after another. I guessed the culprit not too far into the book, but that didn't spoil my reading experience at all, particularly because the author drops so many diverting and convincing red herrings into the story.
I think it's also interesting that the central character, Rachel, challenges readers to think about how much we assume about--and pre-judge--other people based on our limited knowledge of them. To feel pity, disgust, frustration, compassion, and so much more for one character is a rare thing.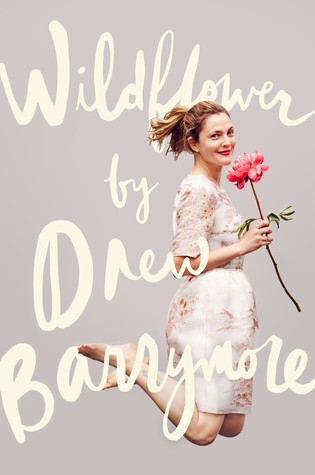 5 of 5 stars. Read in December, 2015
I have loved Drew Barrymore since she was a child. Especially in E.T. This book had chapters of memories or experiences she had throughout her life. She readily admits that she made mistakes but she certainly grew up far above her childhood issues. In spite of being one of the "Barrymores", she is a woman filled with ambition and creativity. She has done many good things for others, produced movies, has a cosmetic company, made lifelong friends in and out of the show business community. She obviously adores her in-laws, her husband and her two daughters. This is a quick read and one that is so interesting.
Here's the book description...
Award-winning actress Drew Barrymore shares funny, insightful, and profound stories from her past and present told from the place of happiness she's achieved today.
Wildflower is a portrait of Drew's life in stories as she looks back on the adventures, challenges, and incredible experiences of her earlier years. It includes tales of living on her own at 14 (and how laundry may have saved her life), getting stuck in a gas station overhang on a cross country road trip, saying goodbye to her father in a way only he could have understood, and many more adventures and lessons that have led her to the successful, happy, and healthy place she is today. It is the first book Drew has written about her life since the age of 14.
and another reader's review...
5 stars. I choose this rating not only because I knew anything Drew wrote would be awesome. But I was awestruck on how she made it out of the Barrymore family, that had such tragedies, to become this awesome,wonderful,soulful woman. This book brought me closer to understanding who she is and how she became a great mother, wife, actress,director, writer and own her own successful production company. A MUST READ, NAMASTE to this wonderful woman who tells her story with respect to her family's tragedies.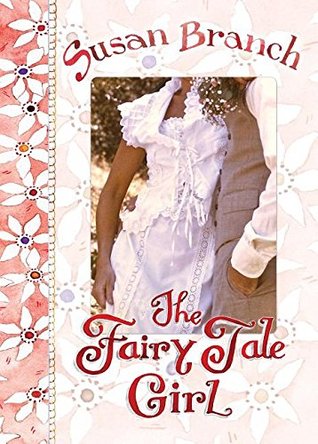 4 of 5 stars
This is one of my favorite types of books. It is a handwritten journal of sorts written by a woman who gives the reader a peek into her life and her memories. She learned to paint, write, cook and illustrate throughout her life and shares her talents with the reader. The book is filled with little drawings, quotes from other books and joy. This is the first of a 2 book series. The second book will be Martha's Vineyard, Isle of Dreams which will be released next year. If you like to feel like you are reading someone's diary ~ this is a great book to read.
Susan Branch has written a series of books from THE HEART OF THE HOME as well. Here's a link.
http://www.susanbranch.com/
Here's the book description...
Based on the diaries Susan Branch has kept since she was in her twenties, The Fairy Tale Girl is an illustrated memoir, designed in Susan's trademark style with original watercolors and personal photographs. The Fairy Tale Girl is an ages-old story of youth, innocence, love (and loss), grief, discovery, friendship, and magic that begins in a geranium-colored house in California and ends up, like any good fairy tale, on the right side of the rabbit hole. As we've heard so many times, it's not the destination, it's the journey. So, journey back to the olden days with Susan, to the 1950s and 60's, to the land of Happily Ever After, where men were men and girls were girls (who just wanted to have fun), and bring a hankie 'cause we think you might need it.
Susan began writing The Fairy Tale Girl as one volume, but by the time she put in all the details, and her art and photographs, it was almost 700 pages, too big, so she decided to turn it into two books. The second book is called Martha's Vineyard, Isle of Dreams. Both The Fairy Tale Girl and Martha's Vineyard, Isle of Dreams (publication date May 2016) are prequels to Susan's last book, A Fine Romance - Falling in Love with the English Countryside (2013)
and another reader's review....
just cannot go wrong with a Susan Branch book. This one does not disappoint. Filled with whimsical art and grace notes, she recounts her journey so far. For us baby boomers it was a trip back in time to our youth and what life was like. That was a pleasant reminder and many laughs too. When I finished it, I had to admit the only downside, was it went by too quick. I cannot wait for the next installment. This is a beautiful book, filled with laughter and nostalgia.
"TALK" TO YOU IN 2016!!!!
Current Mood:

content
OCTOBER 31ST....The night of treat-or-treating, black magic, and the bewitching hour comes once again. According to my book, SIMPLE ABUNDANCE by Sarah Ban Breathnach...this date is time to make room for mystery and awaken to the magic.
"To work magic is to weave the unseen forces into form; to soar beyond sight; to explore the uncharted dream realm of the hidden reality~~Starhawk.
The Bewitching Hour has arrived: All Hallow's Eve. Some of you will be accompanying your children on their trick-or-treating rounds in the neighborhood. Our love, care and concern will be providing them with protection during the dark of this night. Many of us will be greeting high spirits at our front door with sweet bribes, choosing to treat rather than be tricked.
WISE CHOICE!
HALLOWEEN comes down to us from the pre-Christian Celtic festival of Samhain, held on October 31. It's the last autumn night before the cold and bleakness of winter. On this night--considered the Celtic New Year--the Druids believed that the supernatural world drew closer to the physical world, so human beings were more susceptible to the power and influence of the unseen. Magic spells could be cast more easily, predicting fortunes was more revealing, and dreams held special significance.
Some believe Halloween is the perfect reminder that magic flows through us, mystery infuses every encounter of every day. We can locate the missing item that we could not find anywhere in the house before today, transform leftovers into a feast, banish fear, heal hurts, stretch our money until the next paycheck. We nuture life. We do all this and much more. But most women are not aware of their tremendous power for good. We are not consciously awakened to the realization that we are descendants of an ancient, sacred lineage, the SHE."
Isn't it magic when you create an authentic lifestyle for yourself and those you love? Aren't you shaping unseen forces through your creativity and skills, bringing with your passion what had only existed in the spiritual realm? If you can do this unconsciously, how much more could you do if you were fully aware of your powers?
"Oh, daughter of SHE, much power has been gifted you. It is the power of Love. Tonight by candlelight or by the light of the moon in your backyard, commit to use your power wisely for the Highest Good of all. You have no idea of the countless lives you touch in the course of your lifetime. Souls searching for Wholeness that could be healed with the magic at your command. Go directly to the Source. Acknowledge your lineage and your authentic gifts with a grateful heart. "
"I am sure there is Magic in everything," Francie Hodgson Burnett observed, "only we have not sense enough to get hold of it and make it do things for us."
NOW YOU DO.....
Whether you choose to believe in this or not, I mean no offense to anyone. I find this information interesting. I sometimes believe I have some skills but don't always follow up on it. My sisters, too, seem to have some special knowledge or abilities to "see" things or read cards. It's quite an interesting subject to pursue.
As for what else I have been doing since I last posted a blog....I've been coloring...a lot!
I did these just last night.
And these were done earlier this week
.
Moving on...
I've also read some books.
4 of 5 stars
bookshelves: family, friends, history
I just finished the second book of a trilogy by Jane Smiley. The first book was entitled SOME LUCK. This book continued the story of the Langdon family and their friends and acquaintances. It takes place from 1953 through 1986. Although this author writes a great story of people with different characteristics and follows their paths, I find it confusing because there are so many characters to remember. I enjoyed this book because of the time period. It brought back many memories for me of where I was during the Kennedy years, Jimmy Carter and Reagan as Presidents, the threat of Russia and of course, the Viet Nam war.
Although this is supposed to be a "stand alone" book, I went back and reread the first book to recall all the characters. I have the final book of the trilogy waiting for me to open the cover and read.
Here the book jacket description....
Early Warning opens in 1953 with the Langdons at a crossroads. Their stalwart patriarch Walter, who with his wife had sustained their Iowa farm for three decades, has suddenly died, leaving their five children looking to the future. Only one will remain to work the land, while the others scatter to Washington, DC, California, and everywhere in between. As the country moves out of postwar optimism through the Cold War, the social and sexual revolutions of the 1960s and '70s, and then into the unprecedented wealth—for some—of the early '80s, the Langdon children will have children of their own: twin boys who are best friends and vicious rivals; a girl whose rebellious spirit takes her to the notorious Peoples Temple in San Francisco; and a golden boy who drops out of college to fight in Vietnam—leaving behind a secret legacy that will send shockwaves through the Langdon family into the next generation. Capturing an indelible period in America through the lens of richly drawn characters we come to know and love, Early Warning is an engrossing, beautifully told story of the challenges—and rich rewards—of family and home, even in the most turbulent of times.
And another reader's review...
If only I could have read Early Warning directly following Some Luck, the first in Smiley's family saga (which I loved)... Then I could have kept the characters straight! Instead, I flipped back to the Langdon family genealogical chart provided in the front of the book. Ultimately I had to add a Post-It note, I was consulting it so often. Marching year by year from 1953 to 1985, of course the family multiplies and new characters are introduced. (This structure reminded me a little of family Christmas letters, though of course, the quality of writing was much higher than such letters usually are). Often I wanted to stay with my favorite characters longer than that hopping-around structure provided. Also, my memory was taxed trying to recall what I knew about the original characters, but eventually most of that context came back.
I sound like I am complaining more than praising the novel. But Smiley is a brilliant American novelist who obviously has a vast imagination and a true gift for characterization. The time period coincides with my life, so it was familiar and well depicted. Perhaps the original novel tickled my fancy more, featuring earlier decades including the Great Depression, always fascinating to me. Some Luck had a salt-of-the-earth quality that I did not find in Early Warning. I guess I expected to return to life on the farm, but alas -- very few Langdons kept their connection to the land. And so it goes, life marches on. Although I will reach for the forthcoming final novel in the trilogy with somewhat lowered expectations, I'm sure I will be glad to catch up on a least a few of the life stories so splendidly sprawled out for us her
Here's the review I did on the original book in the trilogy.
I just finished this novel by Jane Smiley. I enjoyed it. The story begins in 1920 in Denby, Iowa on a farm that Walter and Rosanna Langdon have. Each chapter covers one year as their family grows. They have good times and bad times, births and deaths, war intrudes as does drought and financial difficulties and all the other things that a family goes through. The story ends in 1953. The reader gets to know all the characters by the end of the story. It's a good story with a few surprises.
I just reread this book because I started the second of the trilogy and was so confused. This time around I think I "got the characters" much better. So now, I am looking forward to reading the 2nd book and then the final book.
5 of 5 stars
bookshelves: drama, family, friends, marriage
This is another excellent story by Elin Hilderbrand. It takes place in the tourist town of Nantucket. All the town people know each other and often know the previous generations of families too. During one summer, two best friends and their husbands get caught up in rumors. Some of them are the truth but most of them are not. As the story goes on, the rumors start to come true and everyone's life is affected. This is a past paced novel and one that will keep your interest. Whether it is summer or winter when you read this book, you will enjoy it.
Here's the book description...
Madeline King and Grace Pancik are best friends and the envy of Nantucket for their perfect marriages, their beautiful kids, their Sunday night double dates with their devoted husbands. But this summer, something's changed, and if there's anything Nantucket likes better than cocktails on the beach at sunset, it's a good rumor.
And rumor has it...
...that Madeline, a novelist, is battling writer's block, with a deadline looming, bills piling up, and blank pages driving her to desperation--and a desperately bad decision;
...that Grace, hard at work to transform her backyard into a garden paradise, has been collaborating a bit more closely that necessary with her ruggedly handsome landscape architect;
...that Grace's husband, successful island real estate developer "Fast Eddie" Pancik, has embarked on quite an unusual side project;
...that the storybook romance between Madeline's son, Brick, and Grace's daughter Allegra is on the rocks, heading for disaster.
As the gossip escalates, and they face the possible loss of the happy lives they've worked so hard to create, Grace and Madeline try mightily to set the record straight--but the truth might be even worse than rumor has it.
And another reader's review...
I think I can say with certainty that we all have been the topic of a rumor at some point. If not, just wait. When it happens, just remember that it will all be OK. Keep your head held high... you're obviously important enough to be talked about, right?
Author Elin Hilderbrand's newest women's fiction novel: The Rumor is themed with examples of age-old gossip. In addition to watching misinformation spread like wildfire,The Rumor incorporates issues related to friendship, parenting, business, and marriage (well a marital affair at least). There's romance, lots of drama, some humor, and the mystery of secrets...both rumored and real. It's a pretty wild ride.
Overall, I liked The Rumor. It was my first book from this author and all the drama going on (both real and rumored) created a fast-paced feeling that kept me engaged. There were a lot of characters and third-person perspectives to keep track of though. I'd recommend The Rumor to both new and familiar fans of Elin Hilderbrand. It's an ideal beach read - check it out!
My favorite quote:
"I read the sample scene. There is something in the writing that is so immediate, so electrifying! It nearly burned my fingers as I turned the page. You're characters have such hot chemistry. We're going to market it as the Playboy Channel meets HGTV. After all, what woman doesn't want to sleep with her contractor?"
5 of 5 stars
bookshelves: drama, family, friends, mothers-and-daughter
This story revolves around 3 women who are related. They are all midwives as well. The oldest, Floss, came from England with a newborn daughter. That daughter, Grace, is very involved with midwifery and her daughter, Neva is as well. When Neve becomes pregnant, her mother and grandmother rally around her. Things that were secrets are finally revealed before the story is over. There were a few surprises for the reader too. I would recommend this book. It's very interesting and I learned a lot from it.
Here's the book description...
A novel about three generations of midwives (a woman, her mother, and her grandmother) and the secrets they keep that push them apart and ultimately bind them together
THE SECRETS OF MIDWIVES tells the story of three generations of women devoted to delivering new life into the world—and the secrets they keep that threaten to change their own lives forever. Neva Bradley, a third-generation midwife, is determined to keep the details surrounding her own pregnancy—including the identity of the baby's father— hidden from her family and co-workers for as long as possible. Her mother, Grace, finds it impossible to let this secret rest. For Floss, Neva's grandmother and a retired midwife, Neva's situation thrusts her back 60 years in time to a secret that eerily mirrors her granddaughter's—a secret which, if revealed, will have life-changing consequences for them all. Will these women reveal their secrets and deal with the inevitable consequences? Or are some secrets best kept hidden.
And another reader's review....
I loved THE SECRETS OF MIDWIVES! This is a book you'll want to cuddle up on the couch and fall in love with. The novel is told in alternating voices of Neva, Grace and Floss. Each woman struggling to understand the others. I love books with alternating voices I feel it really allows each character to come alive for me and Hepworth did exactly this in her novel. I loved each of these women. Each of these characters have stories you are going to want to see how they come together or come to an end. The novel moves at a very nice pace just getting to know them and has a steady and slow build to the climax of the story--actually I would say there are really two climaxes! Floss has a life long secret and let me just tell you I was stunned! I mean really stunned! I never saw it coming. There was nothing about this book I didn't love. I could hardly put it down. A perfect weekend read!
4 of 5 stars
Have you ever wondered what happens when a child conceived by a single girl and a married man is given up for adoption? Have you ever wondered how the birth father would feel when he learns that he has a daughter who is 5 years old? What does he tell his wife and his two sons? What about the birth mother? Have you ever wondered if she is still in love with the father of her only child...the child she gave away? What about the adoptive parents? What about the little girl? This story will tell you each side of this story. Does any good come from it? Can they all become friends...or at least acquaintances for the child's sake? Read and decide for yourself.
Here's the book description...
Five years ago, Tia fell into obsessive love with a man she could never have. Married, and the father of two boys, Nathan was unavailable in every way. When she became pregnant, he disappeared, and she gave up her baby for adoption.
Five years ago, Caroline, a dedicated pathologist, reluctantly adopted a baby to please her husband. She prayed her misgivings would disappear; instead, she's questioning whether she's cut out for the role of wife and mother.
Five years ago, Juliette considered her life ideal: she had a solid marriage, two beautiful young sons, and a thriving business. Then she discovered Nathan's affair. He promised he'd never stray again, and she trusted him.
But when Juliette intercepts a letter to her husband from Tia that contains pictures of a child with a deep resemblance to her husband, her world crumbles once more. How could Nathan deny his daughter? And if he's kept this a secret from her, what else is he hiding? Desperate for the truth, Juliette goes in search of the little girl.
And before long, the three women and Nathan are on a collision course with consequences that none of them could have predicted. Riveting and arresting, The Comfort of Lies explores the collateral damage of infidelity and the dark, private struggles many of us experience but rarely reveal.
Here's another reader's review...
One action, one reaction, one decision can change everything
Tia wanted love and thought she had found it in Nathan. The joy of them sharing a life and the baby she found she was carrying would bring everyone happiness. Nathan already had happiness with a wife and children he built a future around. Tia was a distraction he no longer desired, so he walked away and the baby they created was being loved in another woman's house.
Caroline loved her daughter, Savannah but at times did not understand her and felt motherhood was not for her. Was it that Savannah was adopted, or something lacking in her personality? She had a great house, wonderful husband, and career everyone envied. Why did this one piece of the puzzle at times not fit, as it should? It appears the small crack in her life was about to completely break when all the factors that came to create Savannah want back into her life. This child was Caroline's and had been so for 5 years, the problems may exist but they were not taking her daughter.
When Tia and Nathan cross paths again and bring the entire entourage, which is their lives together, old wounds must heal, and new ones be rectified. The damage Nathan has done to so many brings so much joy and pain intersecting and the women he has touched will never be the same.
What an emotional and inspirational read for everyone who understands that one moment can and does change everything. Randy Susan Meyers has captured each characters individual unique identifier showing that we all have cracks in our veneer.
Well, time to rip open the Halloween candy. I hope I can keep it out of my own mouth long enough for the trick or treaters to have some of it
!
Current Mood:

relaxed
It's been a long time since I last posted....Yeah, I know. My same old excuse! I just can't seem to find anything of interest to write about. Sure, I do have some things going on. I do continue to waste, um, spend my time on Facebook. I say it is to keep up with my family and friends....and IT IS, but, really, what better things could I find to do instead?
I guess that might explain why I just don't seem to have the interest in blogging. I really think I need to just take a time out from Facebook and get back to reading books again. I miss losing myself in a story, "seeing" the characters and visualizing the places they go. Yes, I think I will take a break from Facebook very soon.
So, once again, trying to get some inspiration, I opened up SIMPLE ABUNDANCE by Sarah Ban Breathnach. For today's essay, she writes about how "one morning your predictable conscious self surprises you. The alarm rings. You shut it off and roll over. Don't want to get out of bed. No intention of getting dressed. You are on strike.....you are not going out on the job. You will not budge. You have been at it long enough to know when the air smells wrong, you can sense a tremor in your space....You will not even look...you would rather starve. Maybe you haven't burned out, run away, or had a nervous breakdown. Yet." Maybe your family is still there. Maybe your friends still care. Who knows? It's been months since you have been in the moment with them.
But, today, is your lucky day. Don't push it. Life with you hasn't always been fun. You have been waiting for something. The time has come for MEDIATION....not medication. "Get a soothing cup of your favorite comfort and think about your ideal day." What would be your perfect way to live? What would be your ideal schedule to get things done? Compare the ideal with the reality of your life. What can you change to make every day more interesting and perhaps, even productive? "You can't always just wave your hands and start over but you can begin working with what you have now. Working within our real life circumstances is how we can perfect our reality. Perfection is NOT always possible. But PERFECTED is."
I have a few things in the future to be thankful for. I'm going to visit two of my sisters over the Christmas holidays this year. It will seem strange to be away from home. But my home and holidays just are not the same since my husband passed away. I don't care to make a fuss about decorations or cook special recipes without him here to enjoy it. I love being with my son and DIL and their extended family but still, I come home to a quiet house with no one to share the memories. So, I am changing it up and going to see two of my sisters.
I also will be writing in the month of November for the National Novel Challenge (NANO). I'm hoping to get another manuscript well under way for the challenge. I have a title and an idea but I don't know if I can do it. I am planning a fictional story based on my husband's illness, before, during and after. The 2nd anniversary of his death will be October 9th. So this next week may be emotional for me.
I do continue to color in grownup coloring books. I enjoy it very much. I have shared most of the pictures on Facebook but I am going to share more here.
This was printed off the Internet...some of the shading was already done but I added the makeup and detailed the shading.
This also had some shading done on the jacket but I did the shading on the hair and braids.
The shading on the cheek and chin areas was done when I printed it. and the background was already shaded too.
This is from a coloring book FANCIFUL FASHIONS.
Shading of black around the figure was already there.
Baby's angel
His guardian angel.
And, finally I did read some books too.
4 of 5 stars bookshelves: friends, family
Read on September 27, 2015
When a new girl comes to town and starts at the high school, the rumors start immediately. She is intelligent, beautiful, talented, friendly...and in spite of that or maybe because of it; she is the source of many rumors. The story is told by one of the other students. The reader never really knows who that is but they take us through the school year as we learn about what happens to Carolyn Lessing.
It isn't a pretty story. She has her own issues and soon the issues take over her life. This will bring back some high school memories to the reader, no matter how long it has been. Thankfully, my experience was nothing like this. I do know people who have gone through this and it wasn't easy for them either.
Here's the book description...
When 15-year-old Carolyn moves from New Jersey to Alabama with her mother, she rattles the status quo of the junior class at Adams High School. A good student and natural athlete, she's immediately welcomed by the school's cliques. She's even nominated to the homecoming court and begins dating a senior, Shane, whose on again/off again girlfriend Brooke becomes Carolyn's bitter romantic rival. When a video of Carolyn and Shane making out is sent to everyone, Carolyn goes from golden girl to slut, as Brooke and her best friend Gemma try to restore their popularity. Gossip and bullying hound Carolyn, who becomes increasingly private and isolated. When Shane and Brooke—now back together—confront Carolyn in the student parking lot, injuring her, it's the last attack she can take.
Sarah Bannan's deft use of the first person plural gives Weightless an emotional intensity and remarkable power that will send you flying through the pages and leave you reeling.
And another reader's review...
This book made me feel completely uncomfortable, because for many it will hit too close to home, whether you were part of the problem, the bystander or the victim. And what makes this novel even worse, is the fact that the victim here is a popular, beautiful girl who made enemies with the wrong people in high school.
It is an incredible and beautiful novel on a horrible subject: bullying. It is written completely in the first person plural, making it an unusual, yet completely invoking novel. The melancholic and nostalgic feeling of the book makes it feel like you were part of the story, and even part of the problem. And it makes the message that much clearer: if you're just standing by, are you guilty as well?
At its core, it is a Young Adult novel, dealing with teen issues and teen feelings. The whole story revolves around the new girl and her instant popularity. It is a story about teen cliques and hierarchy and how the popular teens are both loved and hated. But this story can so easily be used in adult society as well. How we worship celebrities and how we love to see them rise and fall.
3 of 5 stars ~ bookshelves: drama
Read on October 01, 2015
This is a memoir by Stevie Phillips, who was one of the first female talent agents. She started out working with Judy Garland, who was trying to make a comeback. Stevie learned a lot about "show business"...the good, the bad and the ugly. She took every opportunity to learn more and worked her way up the ladder. She represented Judy Garland, Liza Minnelli and Robert Redford for many years. She worked with Henry Fonda, Bob Fosse, Cat Stevens and David Bowie and Al Pacino. This is a tough book to read. She does reveal the sad lives of both Judy Garland and Liza Minnelli (whom she took into her own home for many years). She was involved in movie making, concerts, stage plays, producing, the music business and all other forms of entertainment. She traveled all over the world with Liza Minnelli and took care of Liza's career for a very long time.
Here's the book description...
No star burned more ferociously than Judy Garland. And nobody witnessed Garland's fierce talent at closer range than Stevie Phillips. During the Mad Men era, Stevie Philips was a young woman muscling her way into the manscape of Manhattan's glittering office towers. After a stint as a secretary, she began working for Freddie Fields and David Begelman at Music Corporation of America (MCA) under the glare of legendary über-agent Lew Wasserman.
When MCA blew apart, Fields and Begelman created Creative Management Associates (CMA), and Stevie went along. Fields convinced Garland to come on board, and Stevie became, as she puts it, "Garland's shadow," putting out fires-figurative and literal-in order to get her to the next concert in the next down-and-out town. Philips paints a portrait of Garland at the bitter end and although it was at times a nightmare, Philips says, "She became my teacher," showing her "how to" and "how not to" live.
Stevie also represented Garland's fiercely talented daughter, Liza Minnelli, as well as Robert Redford, Paul Newman, Henry Fonda, George Roy Hill, Bob Fosse, Cat Stevens, and David Bowie. She produced both films and Broadway shows and counted her colleague, the legendary agent Sue Mengers, among her closest confidantes. Now Stevie Phillips reveals all in Judy & Liza & Robert & Freddie & David & Sue & Me..., a tough-talking memoir by a woman who worked with some of the biggest names in show business. It's a helluva ride.
And another reader's review...
Unfortunately for entertainers such as our beloved Judy Garland, who never had a moment to herself growing up- the effects of the studio business took a toil on her personality and psyche. By the time the author Stevie Phillips came on aboard as Judy's "handler" late in the star's career, Judy had lost all sense of self control and had morphed into a wickedly selfish needy diva.
Phillips, who starts out as a secretary for the talent agency that would become MCA falls into the job of shadowing Judy Garland in the 60's as the power brokers staged Garland's comeback. This is the story of Phillips' rise as an agent for Judy, then Liza, and on to Redford and Pacino.
I had always wondered why Liza never became the star she should have been - and according to Phillips. we find out how the behind the scenes handlers can easily make or break a star's career by blindly milking the cash cow without any thought for future endeavors. The stories make for a good, quick read- discovery that her childhood idol Judy is something totally different than what she envisioned from her movie roles and that close friendships are not to be trusted as in Liza's betrayal.
There is redemption in the finale as Philips acknowledges her own selfish ambition and her carelessness in choosing husbands. Finally, Phillips acknowledges that Judy, Liza, and all have contributed to her success as a person.
4 of 5 stars ~ bookshelves: family, friends, marriage, mothers-and-daughters
Read in October, 2015
This short book is by Ramona Singer, one of the original Real Housewives of New York. I have to say I was impressed reading about her life. She is a very good business woman. She had earned over a million dollars before she was married. She adores her only child, Avery. She often opens her mouth and inserts her foot but she is quick to apologize and doesn't hold a grudge. After reading about the breakup of her marriage and how much she loved and still loves her ex-husband, Mario, I admire her determination to go on. This is a very quick read. I've read some of the other "housewives" books too. I would say this was one of the best.
Here's the book description...
A candid, behind-the-scenes glimpse into the emotional, dynamic and often entertaining life of Ramona Singer, the spunky, tell-it-like-it-is reality star whose unfiltered personality viewers have adored through seven seasons of The Real Housewives of New York City.
In this alternately heart-wrenching and hilarious memoir, Ramona offers readers a look at her dysfunctional childhood, her parents' abusive relationship, her inspiring journey of renewal, and opens up for the first time about the events surrounding the tragic collapse of her twenty-year marriage. Never before have her fans seen her so raw, introspective and honest.
And another reader's review....
Love her or Hate her, Ramona pulls no punches. But as she says, she's "a work in progress" and "life is about learning." I was impressed that Ramona seemed to be insightful and forthcoming about her weaknesses-not blame shifting like so many people tend to do when recounting life tales. Don't get me wrong, this isn't a "deep read" but you do meet a more sharp and intelligent Ramona, not the wishy-washy one of TV. It's a fun ride on the RamonaCoaster!
Current Mood:

contemplative
I have decided that I can't hold back any longer, I have to get these thoughts out of my head so that I can move on.
I opened up my SIMPLE ABUNDANCE book again just to see what Sarah Ban Breathnach had to say. Her essay is entitled IF NOT NOW, THEN WHEN? She goes on to discuss how most of us think of Life as one long postponement. What pleasures are you postponing? How many times have you said to yourself...'"I'll do that just as soon as...." "Oh, sorry, I don't have time to do that now!" "I really want to but I can't figure out how to make a place for it in my life." YES, ME TOO!
Well, coincidentally, I was thinking today about what goals I wanted to make for the future.
September is my favorite month. Always has been. I connect it with new beginnings because school used to start after Labor Day every year. I always felt like I had a fresh start, a new chance to do well, to meet new friends or reconnect with the old friends I hadn't seen for some time. So, today I was making a list of things that I want to do. And here they are.


I want to get back on my "diet" or new eating plan more seriously. I've lost close to 25 lbs but I find myself slipping back into those bad habits. So, I want to start fresh....as soon as I finish the bag of pretzels...and try to get my motivation and my metabolism going again. Maybe I can lose another 25 lbs by this time next year!


Last year, I tried not to spend much money. I wasn't sure how my income was going to go for the first year after my husband had passed so I tried not to buy too much. This summer, however, since I had lost weight, I had to buy some new clothes and soon it wasn't too difficult to let myself buy other things. I'm going to try to stop that for the rest of the year as much as possible.


I am determined to get back into reading. I've never taken back so many unread books in my entire life. I am ashamed of myself. I miss reading. I will not be reaching my goal of reading 125 books this year. But, if I have to get off FaceBook to do this, I will. I am going to read again.


I will not buy any more coloring books until I completely fill up all the ones I have. By then, there should be new ones available anyway.


I'm sorry to say that I have a few rants on my mind too.



Why do all the celebrities and tv and movie stars (especially the females) think they have to expose themselves all the time when they are in public? I am so tired of seeing boobage on display and big fannies. If they are really talented, they don't need to use this shock value to get attention. It's really not attractive when you think about it. Sure, most of them have gorgeous bodies but how much of that is from plastic surgery anyway? The beauty should come from within. If they are doing a good job with their career/craft, they don't need to show all their privates parts. And that goes for singers too. Miley Cyrus is talented but she cheapens herself by walking onto television shows and stages with pasties on and making obscene gestures or talking nasty. Her private life is her own. She doesn't have to share it with me.


And then there is politics. Oh my, when will it end? Even after the next election, we will hear about everything they said and did and what is wrong with them. I really do think it would be best to only allow 4 years in office....for all of them. And the candidates.....I'm not going to name any of them but I have to say I was quite shocked this week when some friends told me that were seriously thinking of voting for a couple of the ones who are in the news all the time. I'm afraid of what is happening to our country. I'm worried that our so-called leaders don't really lead at all...THEY JUST FOLLOW WHOMEVER GIVES THEM THE MOST MONEY OR FAVORS. It's time for our country to take a step back and start taking care of our own. Our bridges and roads are a disgrace. We could do so much if we followed the things that worked in the past. We could create many jobs by reconstructing our country. Instead, money and time is wasted on fighting across the aisle in the government. The parties should have different opinions but they should also be able to compromise.


Which brings me to the world as a whole. It appears to me that life as we knew it is gone. I don't expect we will ever have a world that treats everyone well. The disregard for life is frightening. People killing others for any reason. People beheading and kidnapping and hanging and burning and beating is probably not new but it sure seems to be more acceptable these days.





So, I think I got most of that out of my system for now. I hope you are still here reading.
***
I did read a few books since my last post.
4 of 5 stars ~ Read on August 12, 2015
This book is a quick read. It is illustrated with comic-strip drawings. It tells the story of the author's last journey with her aging parents. They are both ill but neither will admit they need help. The author is kept very busy trying to anticipate their needs even though she lives in another city. As the parents decline, the daughter (author) has to figure out what to do and how to get their lives in a better place. As the parents are finally placed in a nursing home facility in the author's own town, the realization that they are never going to leave hits home. The daughter has to go to their apartment where they lived for most of their lives and figure out what to do with it all.
I admit I did not read the final two chapters. It brought back memories of my own mother as she was dying and I just didn't want to relive that . This book can help you if you are responsible for aging parents or other members of your own family.
Here's the jacket description....
2014 NATIONAL BOOK AWARD FINALIST
In her first memoir, Roz Chast brings her signature wit to the topic of aging parents. Spanning the last several years of their lives and told through four-color cartoons, family photos, and documents, and a narrative as rife with laughs as it is with tears, Chast's memoir is both comfort and comic relief for anyone experiencing the life-altering loss of elderly parents.
When it came to her elderly mother and father, Roz held to the practices of denial, avoidance, and distraction. But when Elizabeth Chast climbed a ladder to locate an old souvenir from the "crazy closet"--with predictable results--the tools that had served Roz well through her parents' seventies, eighties, and into their early nineties could no longer be deployed.
While the particulars are Chast-ian in their idiosyncrasies--an anxious father who had relied heavily on his wife for stability as he slipped into dementia and a former assistant principal mother whose overbearing personality had sidelined Roz for decades--the themes are universal: adult children accepting a parental role; aging and unstable parents leaving a family home for an institution; dealing with uncomfortable physical intimacies; managing logistics; and hiring strangers to provide the most personal care.
An amazing portrait of two lives at their end and an only child coping as best she can, Can't We Talk about Something More Pleasant will show the full range of Roz Chast's talent as cartoonist and storyteller.
And another reader's review...
The painful realization that your father no longer knows who you are.
The agony of having to explain over and over again to your mom that her husband is dead and watching her cry every single time.
Getting those 3AM calls from the nursing home, and having to listen to your mother plead with you to let you come live at home with you, even though you know that's impossible - she's incontinent, never sleeps, and you're married with four children.
Your heart breaking as you listen to your father pray for death and ask you "Why doesn't God take me?" every time you see him.
Your parents aging and their minds and bodies failing and all the heartache that comes with it - Chast takes a cold, hard look at the reality while also managing to inject some humor into a devastating subject.
This is a hard book to read - especially if you've experienced the subject matter firsthand - but it's an important book and definitely a great one.
5 of 5 stars ~Read on August 16, 2015
This novel starts out about 4 high school friends. After a terrible death in the group, the book goes on to show the reader how the ripple effect goes through many families in the small town. A mother loses her daughter, her twin son is badly hurt and the rest of his life may change. The other two teens suffer from survivor's guilt and many back stories are to be revealed. The reader will find themselves trying to figure out what the big secret was when all along there were so many other secrets being kept. As always, the author writes a great story set on her beloved Nantucket Island. I can't wait to read the next novel by this author.
Here's the jacket description...
It's June 15th, the night of Nantucket High School graduation. Four juniors are driving home from a party when something goes horribly wrong and there is a crash. The driver of the car, Penny Alistair, is killed, and her twin brother, Hobby Alistair, is left in a coma. Penny's boyfriend, Jake Randolph, and Penny's friend Demeter Castle are unhurt--but suffer tremendous emotional damage. Jake and his family move to the other side of the globe--to the west coast of Australia--in order to escape the horrors of the accident. Demeter falls prey to alcohol abuse and other self-destructive behaviors that nearly lead to her destroying her own life.
SUMMERLAND delves into the circumstances surrounding this accident, the roots of which lie deep in the past, with the first interactions between these four friends and their parents. It's a novel about how tragedy affects individuals, families, and the island community as a whole, and how healing can happen, in even the most devastating circumstances.
And another reader's review...
Summerland is a great read especially for the summertime. However, it's not SO mindless that you find yourself immediately forgetting the story you just read. This one did leave me with some lingering thoughts to ponder and several cliffhanger questions, which I rather enjoyed.
Overall, I found the characters to be developed, intriguing, and relatable (i.e. I could identify the Zoe, Hobby, Ava, etc. in my own life). What really had me impressed with this book was that as I read, I kept thinking to myself, "None of this would ever happen, it's not believable, it's too dramatic, it's too simple, etc." But the actual truth of the matter is that it could happen and it does. I think the overarching theme of this book doesn't necessarily have to do with the fate of any specific character, but rather the vitality of Nantucket as a whole - that's why when Hilderbrand is switching perspectives between characters, sometimes it actually takes on the eyes of the Nantucket community. That town, as with any small "fish bowl" town, is character. This concept was the most thought-provoking for me and I found it be an exceptional addition to the story.
4 of 5 stars ~ Read in August, 2015
Since I was married to a police officer, the jacket information was of interest to me. I read it as if the main character, Mike Anderson, was my own husband and felt the brotherhood of the policemen and the fear and dread of the wife myself. When Mike shoots and kills a young man, he is filled with regret, sorrow, misery and depression. As the story unfolds, the reader is pulled into the questions of what really happened? What about the gun? Will Mike lose his job, his marriage, his home and his children?
There was a side story involving his sister-in-law and her work with zoo elephants that made no sense to me as far as being an important factor in this story. The information about the elephants was interesting but not in this suspenseful drama.
However, this was a good book. There were some things that I am sure a policeman's wife would never do but it didn't take away from the main element of the story.
Here's the jacket description...
In this timely and provocative novel, internationally bestselling author Sarah Pekkanen takes us inside a family in crisis and a marriage on the brink after a tragic shooting.
How far would you go to save your family?
Every morning, as her husband Mike straps on his SIG Sauer and pulls on his heavy Magnum boots, Jamie Anderson tenses up. Then comes the call she has always dreaded: There's been a shooting at police headquarters. Mike isn't hurt, but his long-time partner is grievously injured. As weeks pass and her husband's insomnia and disconnectedness mount, Jamie realizes he is an invisible casualty of the attack. Then the phone rings again. Another shooting but this time Mike has pulled the trigger.
But the shooting does more than just alter Jamie's world. It's about to change everything for two other women. Christie Simmons, Mike's flamboyant ex, sees the tragedy as an opportunity for a second chance with Mike. And Jamie's younger sister, Lou, must face her own losses to help the big sister who raised her. As the press descends and public cries of police brutality swell, Jamie tries desperately to hold together her family, no matter what it takes.
In her characteristic exploration of true-to-life relationships, Sarah Pekkanen has written a complex, compelling, and openhearted novel ~ her best yet.
And another reader's review...
They were a happy family, or so Jamie Anderson thought. She and her husband, Mike, have three children: Sam, 8; Emily, 6: and Eloise, 3. Mike's teenage son Henry is the result of a previous relationship with Christie Simmons. They are co-parenting, and the family seems successfully blended.
But something happens that tilts their world on end. A shooting at police headquarters leaves Mike's friend and partner seriously injured, and Mike reeling from the after-effects that resemble a kind of PTSD. Which suddenly becomes a factor when another shooting takes place....and Mike has inadvertently killed a teenaged boy.
Alternately narrated from the perspectives of Jamie, Christie, and Lou, Jamie's younger sister, the story unfolds over a summer in crisis, and each character is facing some kind of turning point. With Jamie, will it be her marriage that is lost in the aftermath? Will Christie turn the situation into something more, something that could bring her and Mike back together? And how will Lou find her own place within the family?
Set in the Washington, D.C. area, primarily in Virginia, the characters in "Things You Won't Say: A Novel" reveal the very human failings that everyone encounters, especially in moments of crisis. I enjoyed watching each of them struggle with the everyday issues, while managing to find ways to do the right thing. I felt frustrated by each of them at one time or another, as they failed to share their thoughts and feelings, complicating everything that was happening. The ending felt very satisfying, however, as answers came at just the right moment to save them all.
****
And finally, here are some of my most recent colored pencil pages
Victorian children's clothing.
Sisters and friends.
Details.
Victorian gowns.
Colorful foliage.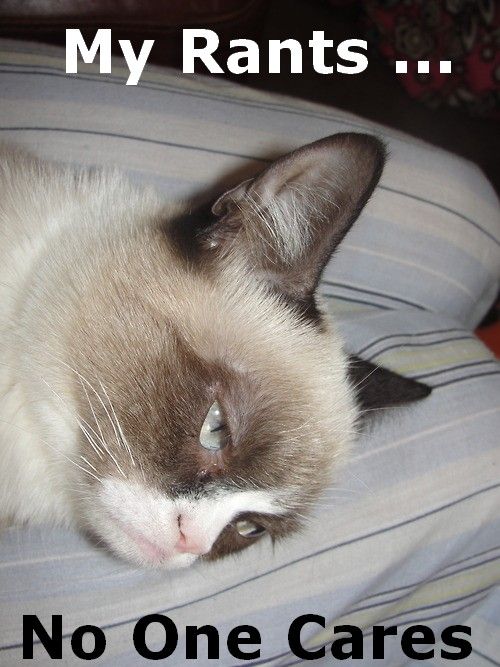 Did you get that reference? West Side Story and Here Come The Jets...... (I mean, Cats!)
Hello again. Yes, it's me! It's been a few days but now I'm back again. And as usual, I've been busy. My youngest sister came to visit. It was all planned out. She was driving here from Dallas, Texas and would spend a few days with me. Then we would drive back together to her home in Texas where I would spend a few days and then I would fly home on August 11th. It all seemed so simple... WRONG!!!
She started out early on a Tuesday and was making good time and then......her car stopped running on a highway about 8 PM somewhere in Missouri. She finally got through to her insurance company to get them to send a tow truck. A nice State Trooper stopped to check on her and waited. Finally the tow truck arrived, the car was towed to a repair shop in the next town. She tried to cancel her motel reservation which was two hours away...they refused. She couldn't find a motel where she was so she slept in the car behind the repair shop all night. The next day, she was informed that the repairs would be $700 to $2000 IF the car was repairable. So then she tried to find other transportation. She couldn't rent a car because it would be one way to Indiana and would cost over $1000. She rented a car just for the day to get to a motel, got her possessions out of the DEAD car and started calling around. She got a Greyhound bus ticket for the next day to Indiana. The fun didn't stop there.
The first Greyhound was crowded, filthy, smelly and TWO AND A HALF HOURS LATE! So, of course, she missed her next connection in St. Louis, Missouri. She checked on other buses but the next 3 were filled before she could even get on. She checked on Amtrack and got a seat in the business class. By now, she didn't have money left. She took the Amtrack to Chicago but then couldn't get to South Bend. Finally she got another Greyhound bus which was clean and not completely filled. (If you are wondering why I didn't drive to Chicago to pick her up....it's because (1) I've never driven to Chicago, (2) if I had an accident, we would both be stranded and (3) she was able to get her Amtrack ticket money refunded by Greyhound and they changed her original ticket from Chicago to South Bend.) I picked her up on Friday night at 8 PM. She was exhausted, needed a shower and a clean bed to sleep in. We had a good visit before she fell asleep on the couch. The next day we went car shopping. We found a great salesman and he had a car that seemed just perfect for her. a 2012 Honda Civic with good gas mileage, plenty of room and reasonably priced. She bought it, got a free tank of gas and we spent the next few days driving around town.
I introduced her to the grown-up coloring books and she was addicted by the first night. We looked for colored pencils and coloring books everywhere. We spent our evenings watching TV and coloring. She asked her daughter to priority mail the title for the DEAD car to my house so she could get the money the repair shop in Missouri offered her. I suggested that she stay with me for a few extra days to relax. I decided not to drive back with her because I would have to almost turn around and fly home. I cancelled my ticket and hope to use the credit to fly out to Texas around the holidays when we will have more time to spend together.
So we relaxed and talked and ate out once a day and colored to our hearts' content. She left on Thursday and drove back to Missouri, gave them the title and got the check. She then proceeded to drive home.
Here's some of the colored pages....
But Murphy's Law didn't stop there. OH NO! I called Travelocity to cancel my ticket. I had purchased Protection Insurance. I was informed that Travelocity would credit me back the purchase price but.......FIRST, Delta Airlines might fine me $200 for the cancellation! I was told to contract the Protection Insurance Co. They e-mailed me a claim form in which I have to prove I cancelled due to a medical problem within my immediate family. So, my sister (she's having a root canal done) is going to ask her dentist tomorrow if he will fill out the form saying she had a medical situation so that I couldn't use MY ticket! I'm hoping it works out. If not, $200 down the drain!
Since my sister left, I have been doing laundry and cleaning per my usual weekly chores. I've ordered more coloring books too! I haven't read a book at all but I am partially through 2 books at the moment.
Today, I opened up SIMPLE ABUNDANCE by Sarah Ban Breathnach. The essay is entitled ~ HONORING OUR PERSONAL GIFTS. The essay goes on to say that we have our own personal gifts. "If we don't know what they are, it is difficult to be true to them. The lesson of authenticity is often prefaced with the four most terrifying words known to the human race: THE WILL OF GOD. Divine Will is frequently associated with suffering, so it's no wonder many of us choose ~ consciously or not ~ to slip into a spiritual abyss of unknowing. Trust God? Been there and done that. Thanks, but no. Prefer to go it alone." Sarah Ban Breathnach says.
"But even in the black hole of doubt, we want to believe that a Force greater than our own power or understanding is with us. AND IT IS. The Force is with your authentic self. As Obi Wan Kenobi tells Luke Skywalker in STAR WARS "The Force is an energy field created by all living things. It surrounds us. It penetrates us. It binds galaxies together." The Force binds your dreams and desires with your personal gifts so they can find expression. "Follow your feelings, trust your feelings." The Jedi knight urges us all because it is within the Force that we live and move and have our own being.
THE FORCE IS LOVE.
Love wants, wishes and wills nothing less than your unconditional happiness, harmony, and wholeness. Commit to discovering, acknowledging, appreciating, owning and honoring your personal gifts.
How many times have you had an idea but done nothing with it? How many times have you said "I don't have time or desire or enough of something to figure this idea out? And how many times has someone else done something creative which was very much like your idea and they have become successful?
Sarah Ban Breathnach said "You long to call forth your gifts, to explore your talents. To discover and create. The Creator's first gift to us is free will. It's not the Will of God we need to fear as much as being left to our own deceits and devices. We can always say no to the next creative idea. "Sorry, find someone else."
"And Spirit will....it will find someone else. The Creator moves on until another willing artist with an open heart offers to become the creative conduit. This goes a long way towards explaining why an idea you had is created and brought forth by someone else. It doesn't mean someone ripped off your thoughts. It means when a creative idea is within the life force ~ someone is going to take it and bring it to us. It could be you....just as it could be someone else. "Think of your mind as a satellite dish. Creative celestial messages are continuously being transmitted. The frequency is jammed ~ for your soul only ~ for an infinitesimal, proprietary moment. Just long enough for you to lift up your heart, accept the assignment and be thankful.
MAY THE FORCE BE WITH YOU.....
I watched the Republican debate...
I'm going to be away from my computer in a few days for about a week so I decided to post a blog now. As usual, I opened up the SIMPLE PLEASURES DAYBOOK by Sarah Ban Breathnach. Today's essay is entitled SOLITARY PLEASURES.
"Remember a long time ago when we knew how to play? Travel back to your childhood and look for clues. Did you love to play alone? What were your favorite extracurricular activities in high school or college? Nothing in our past lives is wasted. Nothing that made us feel happy and fulfilled is ever lost. There's a golden thread that runs through each of our lives. We just need to rediscover it before the joy of living is gone."
Have a brainstorming session on paper. Quickly list 10 pleasures you had or still have. Don't give this a lot of thought but don't be surprised if it takes you a few minutes to think of ten.
Here's some help. What were your favorite childhood games? What was your favorite sport? What about your favorite movie? And a favorite book? Favorite singer or movie star? What was the best time you had as a child? Favorite vacation or meal or clothing? If you could instantly acquire three skills, what would they be? What about three outrageous things you would do if no one else could find out ~~ swimming naked, belly dancing, singing in the rain? What about three daring things you have always wanted to try ~~ Sky diving, riding a motorcycle, stand-up comedy? Do you like to work with your hands? Have you tried needlecraft, crocheting, painting?
"Get the idea? There's a fabulous world out there just waiting to be explored. We simple have to be willing to experiment. A hobby affords us a marvelous opportunity to awaken our natural talents. It does require a shake-up in our every day world and maybe...some bravery too. Figure out what you might like to do and then carve out some time to try. Alice James said "Truly nothing is to be expected but the unexpected. " Search for and find a solitary pleasure that would make you jump out of bed every morning to pursue and then see what happens."
I'm changing up my every day world this week. One of my sisters is coming to visit for a few days. Then I am riding back to her home in Texas for about a week. I will be visiting another sister while I am there. It's the first time I have left home since my husband passed away. And the first time I am living my cats alone. My son will be checking on them but they will be alone most of the time.
This past week, I discovered my indoor cats had fleas. OH NO! I got some Advantage II serum for both of them and some flea collars and a flea comb. I have been washing up all the places they have been sleeping and I just scrubbed the kitchen floor, vacuumed several times and so on. The youngest cat seems to be doing well. No flea or eggs in her fur this morning. I couldn't find any on the bigger cat either but he continues to scratch and seems grouchier than usual. I am going to give him another dose of the Advantage II today since it has been 8 days...(the instructions said I can). I am hoping they both be flea free before I leave in a week.
I'm still using colored pencils to color every evening as I watch TV.
STEAMPUNK GIRL
MANDALA OF FISH
I also read a couple of books.
I especially enjoyed this book. The main character is a nurse. She has come back home in the hopes that bringing the doctor she used to work with will give them a chance to live more comfortably. They have no money and it is in the early 1930's. Of course, once they arrive, nothing goes well. The doctor has been showing signs of dementia and the nurse is doing everything she can to care for him. She is asked by a midwife to assist in the area and tells stories about the various births she handles. She also finds work anywhere she can to get a few pennies to buy food. As she works, she takes the doctor who is mute most of the time with her and he slowly starts to come back to his former self.
The descriptions of the times makes me realize how fortunate we are now. I can appreciate the hard work of our ancestors who did whatever they could to make a living.
Here's the book description...The USA Today bestselling author of The Midwife of Hope River returns with a heartfelt sequel, a novel teeming with life and full of humor and warmth, one that celebrates the human spirit
The Great Depression has hit West Virginia hard. Men are out of work; women struggle to feed hungry children. Luckily, Nurse Becky Myers has returned to care for them. While she can handle most situations, Becky is still uneasy helping women deliver their babies. For these mothers-to-be, she relies on an experienced midwife, her dear friend Patience Murphy.
Though she is happy to be back in Hope River, time and experience have tempered Becky's cheerfulness-as tragedy has destroyed the vibrant spirit of her former employer Dr Isaac Blum, who has accompanied her. Patience too has changed. Married and expecting a baby herself, she is relying on Becky to keep the mothers of Hope River safe.
But becoming a midwife and ushering precious new life into the world is not Becky's only challenge. Her skills and courage will be tested when a calamitous forest fire blazes through a Civilian Conservation Corps camp. And she must find a way to bring Isaac back to life and rediscover the hope they both need to go on.
Full of humor and compassion, The Reluctant Midwife is a moving tribute to the power of optimism and love to overcome the most trying circumstances and times, and is sure to please fans of the poignant Call the Midwife series.
And another reader's review...
This is a book that once you turn the first page, you will not be able to put down. We are transported to the 1930's in America, and back to West Virginia, the Great Depression. West Virginia is at 80% unemployment, and nurse Becky Meyers finds herself homeless and also the caretaker of her former boss Dr. Isaac Blum.
I felt myself walking in Becky's shoes, looking at the bread lines, and having feelings of doubt as a baby is about to come into the world. I was holding to tooth brush as we brushed Dr. Blum's teeth. I had a lot of admiration for this woman, and what a hard lot in life she had been given, but she rolled with the punches, and came out a winner.
We also walk in Dr. Blum's shoes, and sometimes, we wish we didn't, such pain he kept locked up in his silence. What a blessing Hestor is to him, and even if he is stoic he seems to respond silently to help.
I feel blessed to have never lived during the Great Depression, but the author has painted a picture of that time that will linger a long time with you. This is a book not to be missed!

I don't think the title goes with the book well but that isn't important in the long run. This story is about 3 grown children (2 women, 1 man) who return home because they can't seem to get their lives in order. The mother, "Weezy" Louise Coffey is very happy to have them all back home. She worries and frets about each one and does everything she can think to encourage them. The title refers to Weezy because HER parents always said she was the smart one and her sister was the pretty one. They expected her sister to do much better than Weezy ever would.
As the story goes on, we learn who really was the smart one. Who married well. Who loved her children. Who knew what was important. And Weezy's children finally find their way and figure out what is best for them too.
Here's the book description....
With her best-selling debut, Girls in White Dresses, Jennifer Close captured friendship in those what-on-earth-am-I-going-to-do-with-my-life years of early adulthood. Now, with her sparkling new novel of parenthood and sibling rivalry, Close turns her gimlet eye to the only thing messier than friendship: family.
Weezy Coffey's parents had always told her she was the smart one, while her sister was the pretty one. "Maureen will marry well," their mother said, but instead it was Weezy who married well, to a kind man and good father. Weezy often wonders if she did this on purpose—thwarting expectations just to prove her parents wrong.
But now that Weezy's own children are adults, they haven't exactly been meeting her expectations either. Her oldest child, Martha, is thirty and living in her childhood bedroom after a spectacular career flameout. Martha now works at J.Crew, folding pants with whales embroidered on them and complaining bitterly about it. Weezy's middle child, Claire, has broken up with her fiancé, canceled her wedding, and locked herself in her New York apartment—leaving Weezy to deal with the caterer and florist. And her youngest, Max, is dating a college classmate named Cleo, a girl so beautiful and confident she wears her swimsuit to family dinner, leaving other members of the Coffey household blushing and stammering into their plates.
As the Coffey children's various missteps drive them back to their childhood home, Weezy suddenly finds her empty nest crowded and her children in full-scale regression. Martha is moping like a teenager, Claire is stumbling home drunk in the wee hours, and Max and Cleo are skulking around the basement, guarding a secret of their own. With radiant style and a generous spirit, The Smart One is a story about the ways in which we never really grow up, and the place where we return when things go drastically awry: home.
And another reader's review...
The Smart One is a wonderful story about the Coffeys' (and, by extension, those connected to them: relatives, girlfriends, best friends, friends from high school, colleagues) and the ups and downs in their lives. Each chapter by each POV is absolutely wonderful, drawing the readers into the lives of this family and the perspective of each character in focus. The author does a fantastic job is really bring their perspectives to life, understand what it means to be a mother worrying for her children long after her children had left home, what it's like to be an absolute low psychologically. The book's also a gem because of its take on life.
The Smart One is a lyrical and poignant novel about life, family and growing up. It's amusing, it's frustrating (like family can be at times), it's ultimately endearing; I was sad when I reached the last page of the novel because I wanted to continue hanging out with the Coffeys. I highly recommend this novel to anyone looking for something new to read.
Current Mood:

satisfied
Oh NO! It's been a month since I wrote a blog! I can't believe how quickly the summer is passing by.
So, of course, I opened up the SIMPLE ABUNDANCE DAYBOOK by Sarah Ban Breathnach to see what words of wisdom she had for us. She has an essay about carving out time for personal pursuits that bring contentment. Very appropriate for today, I think. She mentioned how many famous actors and writers and explorers often use other means besides their life's work to find contentment. Some writers like to cook while thinking of the next plot of their stories, some like to garden or knit or fill sketchbooks with beautiful drawings that bring them joy.
"We are traditionally rather proud of ourselves for having slipped creative work in there between the domestic chores and obligations." writer Toni Morrison has observed. "I'm not sure we deserve such a big A-plus for that."
Sarah Ban Breathnach writes "But the house calls to us. The children call to us. The work calls to us. When, then, does the painting or the poem call to us? It probably calls every day. We are too busy listening to everybody else instead of our authentic selves. Maybe we have convinced ourselves that we really don't have the time for personal pursuits that bring us contentment if they take longer than 15 minutes. Perhaps we don't hear the whispers of authentic longings because we don't want to hear. If we do hear, we might have to acknowledge, even respond. We're afraid to hear the promptings of the woman who wants to learn how to draw, dance, raise orchids, re-upholster furnitre or cook. We might have to take a class or buy a book, a pad and pencil, a leotard, a plant, a fabric or special ingredients. There's no time to be passionate, we have to be practical. Essential, uncompromised longings will have to wait until there's more time: when the children are back in school, when our parents are feeling better, when things let up at work."
"How about a different answer that we haven't heard before? How about: My authentic passions will have to wait until I'm ready to admit that pursuing them is essential for my happiness? How about: "I haven't learned yet how to put myself on the list of priorities? You don't have to be the first on the list but you DO have to be ON the list."
The Victorian writer Mary Ann Evans knew how to be practical about her passion for writing. She assumed a man's pen name, George Eliot, so that her novels MIDDLEMARCH, SILAS MARNER, and THE MILL ON THE FLOSS would be published in an age that discounted the authentic longings of women. This is what she said about master passions. "It seems to me we can never give up longing and wishing while we are thoroughly alive. There are certain things we feel to be beautiful and good and we MUST hunger after them."
"Space and time to nurture our creativity may be one of our authentic hungers. Perhaps we think that only food, drink, work, sex, shopping or pills can reduce the gnawing to a dull throb. But maybe if we took an hour a day to paint, to write or to make something ~ we wouldn't be in pain ~ physical or psychic. JUST MAYBE."
I have been thinking about this essay since I read it this morning. I know I have pursued some different passions for myself this summer. My husband was the yard person. He excelled in making our lawn look like a golf course. He weeded and mowed and weed-whipped and manicured our lawn at the big house. When we got here to the downsizer, he was already ill so he hired someone to cut the grass. He didn't take much interest in how it looked at all. For the past 2 summers, I have planted a few bulbs and plants. This summer, they are starting to grow well. I wanted to make the backyard look nice. With the help of my neighbor, we dug out a flower garden. I have been buying perennials and we have put down sheeting to keep the weeds down and mulched. It really is looking nice.
The next two photos are before the mulch was added...
Getting the backyard looking better has taken a lot of time and effort...but it has been worth it.
Another interest I have been pursuing is coloring with colored pencils. I seem to spend hours coloring in the evening. Here's a few examples...
And I also managed to read two books.
I especially enjoyed this book. The main character is a nurse. She has come back home in the hopes that bringing the doctor she used to work with will give them a chance to live more comfortably. They have no money and it is in the early 1930's. Of course, once they arrive, nothing goes well. The doctor has been showing signs of dementia and the nurse is doing everything she can to care for him. She is asked by a midwife to assist in the area and tells stories about the various births she handles. She also finds work anywhere she can to get a few pennies to buy food. As she works, she takes the doctor who is mute most of the time with her and he slowly starts to come back to his former self.
The descriptions of the times makes me realize how fortunate we are now. I can appreciate the hard work of our ancestors who did whatever they could to make a living.
Here's the book description....
The USA Today bestselling author of The Midwife of Hope River returns with a heartfelt sequel, a novel teeming with life and full of humor and warmth, one that celebrates the human spirit
The Great Depression has hit West Virginia hard. Men are out of work; women struggle to feed hungry children. Luckily, Nurse Becky Myers has returned to care for them. While she can handle most situations, Becky is still uneasy helping women deliver their babies. For these mothers-to-be, she relies on an experienced midwife, her dear friend Patience Murphy.
Though she is happy to be back in Hope River, time and experience have tempered Becky's cheerfulness-as tragedy has destroyed the vibrant spirit of her former employer Dr Isaac Blum, who has accompanied her. Patience too has changed. Married and expecting a baby herself, she is relying on Becky to keep the mothers of Hope River safe.
But becoming a midwife and ushering precious new life into the world is not Becky's only challenge. Her skills and courage will be tested when a calamitous forest fire blazes through a Civilian Conservation Corps camp. And she must find a way to bring Isaac back to life and rediscover the hope they both need to go on.
Full of humor and compassion, The Reluctant Midwife is a moving tribute to the power of optimism and love to overcome the most trying circumstances and times, and is sure to please fans of the poignant Call the Midwife series.
and another readers's review...
This is a book that once you turn the first page, you will not be able to put down. We are transported the 1930's in America, and back to West Virginia, the Great Depression. West Virginia is at 80% unemployment, and nurse Becky Meyers finds herself homeless and also the caretaker of her former boss Dr. Isaac Blum.
I felt myself walking in Becky's shoes, looking at the bread lines, and having feelings of doubt as a baby is about to come into the world. I was holding onto the tooth brush as we brushed Dr. Blum's teeth. I had a lot of admiration for this woman, and what a hard lot in life she had been given, but she rolled with the punches, and came out a winner.
We also walk in Dr. Blum's shoes, and sometimes, we wish we didn't ~ such pain he kept locked up in his silence. What a blessing Hestor is to him, and even if he is stoic he seems to respond silently to help.
I feel blessed to have never lived during the Great Depression, but the author has painted a picture of that time that will linger a long time with you. This is a book not to be missed!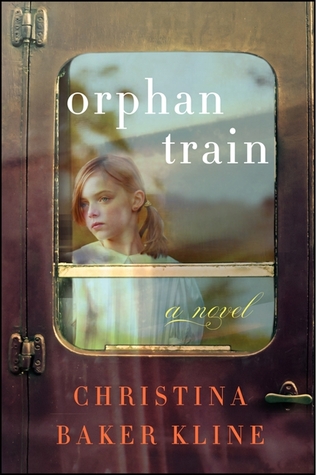 I really enjoyed this story based on the history of the orphan trains in our country. Between 1854 and 1929, trains filled with orphaned children traveled from the East Coast to the farmlands of the Midwest, bringing children who needed homes. Some of them were quickly chosen...some to become farm hands or mother's helpers, some to be treated harshly and some were lucky enough to find a good home and people who loved them. In this book, a young Irish girl travels across the country. She is taken in to help a family with their children but she is not treated well. She is then given to another family or two until she finally finds a place where she feels welcome. After she has grown up and is in the latter stage of her life, she meets a young girl who is in trouble. Somehow they become friends and their individual stories are shared.
Here's the book description...
The author of Bird in Hand and The Way Life Should Be delivers her most ambitious and powerful novel to date: a captivating story of two very different women who build an unexpected friendship: a 91-year-old woman with a hidden past as an orphan-train rider and the teenage girl whose own troubled adolescence leads her to seek answers to questions no one has ever thought to ask.
Nearly eighteen, Molly Ayer knows she has one last chance. Just months from "aging out" of the child welfare system, and close to being kicked out of her foster home, a community service position helping an elderly woman clean out her home is the only thing keeping her out of juvie and worse.
Vivian Daly has lived a quiet life on the coast of Maine. But in her attic, hidden in trunks, are vestiges of a turbulent past. As she helps Vivian sort through her possessions and memories, Molly discovers that she and Vivian aren't as different as they seem to be. A young Irish immigrant orphaned in New York City, Vivian was put on a train to the Midwest with hundreds of other children whose destinies would be determined by luck and chance.
The closer Molly grows to Vivian, the more she discovers parallels to her own life. A Penobscot Indian, she, too, is an outsider being raised by strangers, and she, too, has unanswered questions about the past. As her emotional barriers begin to crumble, Molly discovers that she has the power to help Vivian find answers to mysteries that have haunted her for her entire life - answers that will ultimately free them both.
Rich in detail and epic in scope, Orphan Train is a powerful novel of upheaval and resilience, of second chances, of unexpected friendship, and of the secrets we carry that keep us from finding out who we are.
And another reader's review...
When I was 16 my Great Aunt Pauline told me the saddest true story. I asked her about her background, she was of Polish decent in a completely German town in Washington State. She told me that when her family came over from Poland her mother had pink eye, and was sent back to Poland to try again. She was pregnant and when she got back, she had a child that was not listed on the papers. She put the baby in a suitcase to keep the officials at Ellis Island from finding her and separating her again. That baby was Pauline. They went out west, and her mother died several years later in child birth. Pauline remembered being set out on the porch with her younger siblings, the babies in a laundry basket, and her father standing on the porch as people came by to pick out who they wanted. She was older and chosen last and by a couple with a different language and moved to this area she ended up in. She said, "They picked us out as if we were puppies in a basket. I am not a puppy in a basket." I am crying just remembering the pain in her voice when she told me this. She told me she didn't see any of her siblings until she was an adult, and that the couple trained her in how to be a good worker. What a childhood for one of the sweetest women I ever knew. I wish I had recorded her story, asked more questions, there is never enough time. This book told a similar tale, and I could not put it down. It rang so true. Read it!
SO HOW WILL YOU FIND CONTENTMENT....?
Current Mood:

optimistic
You are correct...it's been several days since I last blogged. Once again, time seems to be sucked out of my computer room once I am inside of it. I have great intentions or is that... GREAT EXPECTATIONS... of blogging and then days go by and I am nearly at the end of another week without any accomplishment that I care to mention.
Since I last posted an entry...no one has visited my page. I am wondering why? If you are reading this...there is another blog before this one that you might enjoy. I've continued using colored pencils and coloring books to relax in the evening. I have to say I have become a bit obsessed with it. I just ordered a few more coloring books and it didn't cost me a cent because I used some DISCOVER REWARD points.
I also used some online survey points and got some gift cards for restaurants. I decided since I had not used many of those points, I should get something out of them. Restaurant gift cards are nice.
****
I opened up the SIMPLE ABUNDANCE Daybook by Sarah Ban Breathnach for inspiration once again. Here is what I read...
AFFORDABLE SPLENDOR.
"There never has been a house so bad that it couldn't be made over into something worthwhile." by Elsie De Wolfe.
Many of us live in homes that could use some encouragement....we could and would like to make it look fresh and interesting. It might make us excited to open the door to see what we have created. Sarah Ban Breathnach said when she was poor, she lived in one room in an old Victorian house. One day she bought a bolt of fabric that was on sale. She spent her weekend fashioning a bedspread, table cover and covering the walls and ceiling with the fabric. It was like her own little palace. She found a book by Diana Phipps titled AFFORDABLE SPLENDOR and read how Ms. Phipps did much of the same thing. She couldn't sew, couldn't afford new furniture so she got a bolt of fabric that she loved and used it to cheer up her space. She didn't use professionals because of the cost. "Instead she does it all herself and the stunning shortcuts she has devised are aimed for people whose purse, like hers, fall short of having it done by others."
Sarah Ban Breathnach believes "we are all just as clever as Diana. We just haven't accessed our authenticity to the extent she has, because she trusts her "eye" and creative impulses. She acts on her instincts. We hold back, hesitate, halt ourselves --and end by snuffing out the spark. Today, please be convinced that you can find a room in your home that can be transformed by using fabric, paint, a saw or hammer, staple gun and your own imagination, time and energy."
In her next essay, Sarah Ban Breathnach asks "How much time, creative energy and emotion we expend resisting change because we assume change will be painful. Personal growth is uncomfortable, especially learning to set boundaries in relationships. When we choose to nurture our authentic selves, people who are close to us start noticing that changes are taking place. This is the season when growth in the garden, is now accelerating. It's that season for us as well as we are six months into the year. "It can be difficult to express your authentic needs by saying "Sorry, I can't" when everyone assumes that you can. But it's worse to thwart the growth of your authenticity. The day will come--maybe it's now--when it is more painful to remain still than to blossom."
GO FORTH AND BLOSSOM....
****
In other news, I have read some books.
3 of 5 stars bookshelves: family, friends, mothers-and-daughters Read on June 05, 2015
This is an autobiography by Candice Bergen. It was hard for me to get into the book at first. A lot of famous names and places were mentioned and discussed. Once Candice started talking about the television shows of MURPHY BROWN and BOSTON LEGAL, the pace of the writing picked up. She was married for a very long time to Louis Malle, a famous French Director and the father of her only child, Chloe.
After a few years, she met and married again. She has quite a sense of humor and adventure. She seems like someone who would be wonderful to know as a friend in real life. She admits that growing older is not for the faint of heart and never takes herself too seriously.
Here's the book description...
In the follow-up to Knock Wood,her bestselling engaging, intelligent, and wittily self-deprecating autobiography, Candice Bergen shares the big events: her marriage to a famous French director, the birth of her daughter, Murphy Brown, widowhood, falling in love again, and watching her daughter blossom.
A Fine Romance begins with Bergen's charming first husband, French director Louis Malle, whose huge appetite for life broadened her horizons and whose occasional darkness never diminished their love for each other. But her real romance begins when she discovers overpowering love for her daughter after years of ambivalence about motherhood. As Chloe grows up, Bergen finds her comic genius in the biggest TV role of the 80s, Murphy Brown, and makes unwanted headlines when Dan Quayle pulls her into the 1992 presidential campaign.
Fifteen years into their marriage, Malle is diagnosed with cancer, and Candice is unflinching in describing her and Chloe's despair over his death. But after years of widowhood, she feels the sweet shock of finding a different kind of soulmate. Candice takes us through the first years of her new marriage and shares the bittersweetness of watching Chloe leave home and flourish; and the comedy of a losing battle against those damn wrinkles and extra pounds.
A natural writer, Candice is hilarious, brutally honest, down-to-earth, and wise. She may be a beautiful Hollywood actress with a charmed life, but Candice is someone who can talk frankly about extraordinary events. Readers who pull up a chair will feel like they've just made a best friend.
And another reader's review...
I would give this book a 4.5. I have been a fan of Candice Bergen for a long time. I read her first book "Knock Wood" years ago. A Fine Romance picks up after Knock Wood. She spends a lot of the book discussing the three loves of her life. Her first husband Louis Malle, Her daughter Chloe, the child she had with Louis Malle, and her second husband Marshall Rose.
She is very candid about her life. I like that she did not paint herself as "flawless".She writes about the fifteen years she was married to french director Louis Malle up to losing him to cancer in 1995. Leaving her with a young daughter to raise.
I was glad to see her write about the years she spent on Murphy Brown, one of my favorite shows during the time it ran .I only wished she had shared more about her experience on this terrific show. I also wished she had written more about the movies she was in instead of a few brief paragraphs.
Another part of the book is finding new love and marrying her second husband, a wealthy businessman Marshall Rose. Of course a large part of her book is about her daughter Chloe. She had a baby later in l life at 39 .and found she loved being a mom to her fabulous daughter. there are some name dropping about all the famous people she has known. and talks of her mother, and brother Kris. I liked this book. I was glad she wrote a second book about her life. If anyone is a fan of Candice Bergen they may enjoy reading her latest memoir. I did.!!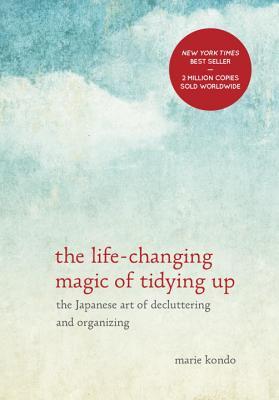 3 of 5 stars
bookshelves:
self-improvement
Read on June 07, 2015
This is a small book but it is filled with good advice. The author is Japanese and uses many illustrations which relate to the Japanese culture. She thanks her home and her clothes and her other possessions for doing a fine job. While this is not what I do, I did incorporate a few of her suggestions already. She insists that having lots of storage containers does not unclutter the home. Instead it just keeps the extra things you don't need in the home and as a result, your life is filled with too much. First, she says, you must unclutter your space. Pull all the clothes out of all the closets and pile them together. Then decide on keeping, donating or throwing away. After you have completed that task, then fold the clothes into squares or rectangles and put them in drawers upright...Yes, that's right. You can easily see every color and pattern and make a selection. You actually have more room in your drawer. Of course, there are hanging clothes for closets. She suggested putting them in categories such hot or cold weather clothing, color, and so on.
For the most part, I think her plan is very good. Having a space for everything and putting it away after you use it works so easily. It saves you time, frustration, prevents duplication and makes your life easier.
Here's my sock drawer and underwear drawer after folding and storing per the book suggestions
Here's the book description...
Despite constant efforts to declutter your home, do papers still accumulate like snowdrifts and clothes pile up like a tangled mess of noodles?
Japanese cleaning consultant Marie Kondo takes tidying to a whole new level, promising that if you properly simplify and organize your home once, you'll never have to do it again. Most methods advocate a room-by-room or little-by-little approach, which doom you to pick away at your piles of stuff forever. The KonMari Method, with its revolutionary category-by-category system, leads to lasting results. In fact, none of Kondo's clients have lapsed (and she still has a three-month waiting list).
With detailed guidance for determining which items in your house "spark joy" (and which don't), this international bestseller featuring Tokyo's newest lifestyle phenomenon will help you clear your clutter and enjoy the unique magic of a tidy home—and the calm, motivated mindset it can inspire.
And another reader's review...
Though this book can be a little woo-woo and a little repetitive, I have to give it five stars for the impact it has already had on my life. I love collecting stuff and have a very hard time letting go. The author's techniques allowed me to graciously and gratefully bid adieu to things I no longer love, and I felt *amazing* when I did both my clothing and book purges. (My sister asked if I was high!) I still have much more to do, but I'm trying to do one step a week. HIGHLY recommended.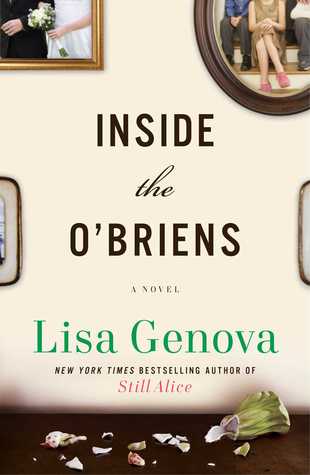 3 of 5 stars
bookshelves:
family
,
friends
,
marriage
Read on June 15, 2015
This book really hits close to home for me. My husband was a police officer and his family has had Huntington's Disease for several generations. In fact, his family is part of a study in Indiana because so many of the members of the family have passed down the gene, suffered and died from it. Fortunately my husband did not have the disease so our son is safe. This story really educates the reader on the disease and how it affects the entire family...those who get the disease, those who have the gene and those who are lucky enough to live without HD. It's the most horrible thing to see your brothers-in-law and sister=in-law, mother-in-law and other relatives go through this course of illness...knowing there is nothing you can do but be supportive and loving. The book also brought forward how depression and worry and other factors can make such big changes in everyone's life.
Here's the book description...
From award-winning, New York Times bestselling author and neuroscientist Lisa Genova comes a powerful new novel that does for Huntington's Disease what her debut Still Alice did for Alzheimer's.
Joe O'Brien is a forty-four-year-old police officer from the Irish Catholic neighborhood of Charlestown, Massachusetts. A devoted husband, proud father of four children in their twenties, and respected officer, Joe begins experiencing bouts of disorganized thinking, uncharacteristic temper outbursts, and strange, involuntary movements. He initially attributes these episodes to the stress of his job, but as these symptoms worsen, he agrees to see a neurologist and is handed a diagnosis that will change his and his family's lives forever: Huntington's Disease.
Huntington's is a lethal neurodegenerative disease with no treatment and no cure. Each of Joe's four children has a 50 percent chance of inheriting their father's disease, and a simple blood test can reveal their genetic fate. While watching her potential future in her father's escalating symptoms, twenty-one-year-old daughter Katie struggles with the questions this test imposes on her young adult life. Does she want to know? What if she's gene positive? Can she live with the constant anxiety of not knowing?
As Joe's symptoms worsen and he's eventually stripped of his badge and more, Joe struggles to maintain hope and a sense of purpose, while Katie and her siblings must find the courage to either live a life "at risk" or learn their fate.
Praised for writing that "explores the resilience of the human spirit" (The San Francisco Chronicle), Lisa Genova has once again delivered a novel as powerful and unforgettable as the human insights at its core.
and another reader's review...
Huntington's Disease is a cruel disease. Once you're gene positive, there's no way out of it. The symptoms are terrible and will worsen over time. I can only feel sympathy toward people who have this merciless disease. As a future doctor, it only pains me to see how hopeless this disease is right now, but I have faith that one day there will be cure for this. It's only a matter of time.
While there are hundreds of books regarding romance with health resulting to death incorporated, I believe that this novel aims to inform. It's not supposed to make you feel light hearted, but rather to inform you how serious this condition is. There's a chapter in the end that provides a link wherein you can donate to help develop a cure. I honestly don't think that was meant to be a gimmick, because the author seems to exude genuine concern toward this matter. It can also be seen in the acknowledgments.
So enough with the disease awareness, I'm now going to talk about the novel itself. The perfect way for me to describe it would be that it was completely immersing. The plot was very interesting, and the characters are genuine and life-like. This novel is about a family with a father who has HD and a 50-50 chance of his children inheriting it. It was interesting to read about the family's way of coping with the disease. If the author was true to his word that he really did research on this (interviewing actual victims) then this novel was fantastic. I don't want to spoil anything but all I can say is that I hated and loved the ending. I want more of this book. It should've been longer. I didn't want to part ways with the characters. It feels like I still need time to read about their journey with HD. I'll surely remember them for a very long time. This is the only novel that truly made me feel like shit after reading. Anything medicine related is a plus point for me, in terms of enjoyment.
So....that's all for this time, kids.
Current Mood:

thoughtful
Once again, it has been weeks since I last posted a blog. Honestly, I really don't know where the time goes. I think I remember going to the blood bank to have my blood drawn, getting a mammogram and seeing my doctor. Everything was just fine and I don't go back to the doctor until November of this year.
Then I know I spent time on Facebook...too much time... but I love to play some of the games like Criminal Case, Candy Crush and Words with Friends. I think it keeps my mind active. I've coloring more pages too. I'll put a sample on here for you to see. I can lose 2 or 3 hours coloring...to be honest. Then there is television programs that I record to watch. And somewhere in there I find time to sit down and read a book or magazine too.
And in-between all of that, I do a little work in the yard with my plants and go to the grocery store, take care of my cats, clean the house, do laundry and those sorts of things too.
So, I got out my book of SIMPLE ABUNDANCE by Sarah Ban Breathnach to see what wisdom she has for me today.
The entry for June 3rd is ASK, ASK, ASK.
This seems appropriate because I don't like to ask for help. I want to be independent but as I get older and since I live alone now...there are times I need help.
"When was the last time you felt comfortable asking anybody for anything--for advice, for help, or even for directions? Sarah said she discovered something that brought a sense of adventure into her life. It's so simple, it's scary. It's ASKING for what we want. Help. Advice. Wisdom. Guidance. Information. Sarah decided to risk it all and asked a friend, who always was dressed so beautifully where she shopped. The woman gave her great advice including the name of a store where sales are often going on. ASK to get on a store mailing list. and you might get unadvertised notice of sales."
"We want, we need, we desire but often we don't just ask. Longings cross our mind but we don't commit ourselves enough to ask the questions. We don't ask because we are afraid someone will say NO! But who? It doesn't matter. It could be your spirit, a higher power, your spouse, your boss. When wishful thinking doesn't bring what we desire, we feel we have been denied. So the next time, we choose not to ask but just continue to wish and getting nowhere. It's no wonder we feel discouraged."
"Asking comes with no guarantees. But it you don't ask, you haven't got a chance of success. So today, start asking for what you want. If you see someone with a great haircut, ask them where they got it done. If you have a good meal, ask for the recipe. Ask someone to take your kids for an afternoon and promise to take their children on another day. Ask your children to pick up their toys."
..ASK THEM AGAIN!!!. LOL
"Ask for a day off when you just need some time for yourself and can't face a day at work. Ask for a raise too! Ask your favorite store when the next sale is planned. Ask for higher power or spirit guide for some grace. Some answers . Ask your guardian angel for some insight, And while you are in the asking mood, ask for a miracle."
"Ask for what you need and want. Ask to be taught the right questions to ask and how to accept the answers when they are not what you expected. Ask for the Divine plan for your life to unfold in a way that you can understand and accept it. Ask politely and sincerely. Ask with a grateful heart and you will be heard."
JUST ASK...
***************************
I did read a couple of books since the last time I posted too.
3 of 5 stars - Read in May, 2015
This book is only 145 pages but it tells the life story of an Irish woman from her 7th birthday into her 60's. She has many changes in her life throughout the story. She travels from Ireland to the United States and back again. She seems to always feel like there is something else that she is searching to find. I thought the story was interesting but very sad. This is a very quick read, obviously, but it packs in a lot of story-line.
Here's the book description...
Academy Street is the heart-breaking and evocative story of one woman's life spanning six decades. Tess's childhood in 1940's rural Ireland is defined by the sudden death of her mother. Later, in New York, she encounters the ferocious power and calamity of love, and the effects of catastrophic fate. The novel resonates with the rhythms of memory and home as well as those of America's greatest city. This is an intimate story about unexpected gifts and unbearable losses, and the perpetual ache for belonging. It is exquisitely written and profoundly moving.
And another reader's review...
Mary Costello's debut novel Academy Street is a short novel spanning four decades and tells the story of Tess who emigrates to America from the West of Ireland in the 1960s.
The blurb of this novel really had me excited about this book as it was described as.....

"Joyous and heart-breaking, restrained but sweeping, this is a profoundly moving story that charts one woman's quest for belonging amid the dazzle and tumult of America's greatest city"
Unfortunately I found the book neither joyous or heart-breaking. I really found no emotion in the story and felt I was reading a diary of Tess's life over the years and I failed to get a sense of the person that Tess really was. I possibly connected better with the first half of the novel and liked the feel of 1940s Ireland. I wanted to be moved by Tess and her sad life but I just couldn't relate to this character. I finished the novel and felt no emotion or for the events on Academy street and think perhaps there was too much going on in this little novel. However the prose in this novel is good and many of my friends have loved this story and the characters. It was just not my favorite.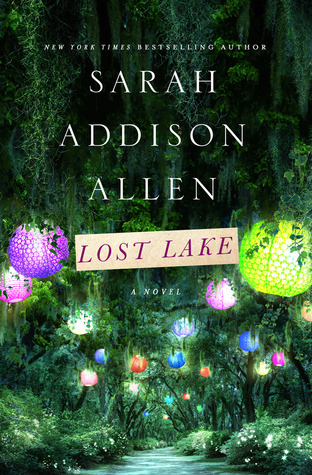 4 of 5 stars - Read in May, 2015
This was an interesting book based on going back in time and place to a lake campground that one of the main characters had run with her beloved husband. Just as she thinks she may have to sell the land, a niece returns with her own daughter to the place where she spent her favorite 2 weeks years before. As the women meet other old friends, they work together to try to figure out what it was about Lost Lake that was so very special. This book has a happy ending and brings everyone together once again. It's a good weekend book to read and enjoy.
Here's the book description...
Suley

, Georgia, is home to Lost Lake Cottages and not much else. Which is why it's the perfect place for

newly-widowed

Kate and her eccentric eight-year-old daughter Devin to heal. Kate spent one memorable childhood summer at Lost Lake, had her first almost-kiss at Lost Lake, and met a boy named Wes at Lost Lake. It was a place for dreaming. But Kate doesn't believe in dreams anymore, and her Aunt

Eby

, Lost Lake's owner, wants to sell the place and move on. Lost Lake's magic is gone. As Kate discovers that time has a way of standing still at Lost Lake can she bring the cottages—and her heart—back to life? Sometimes lost loves aren't really lost. They're right where you left them, waiting for you to find them again.
And another reader's review...
I don't really know what this it with this author, but every book of her leaves me with a smile on my face and this book was no exception.
The stories have always some magical aspects, and backgrounds so sweet and perfect, that makes impossible not wanting to be a part of these book-worlds.
This was a beautiful story about a mother and a daughter, about a small town, about friendship and loyalty. About healing, and forgiving and romance and the magic that surrounds all of it. I can't say anything else except that I loved it.
I
And finally, here are some of my favorite colored pages done with colored pencils.
....Aren't you glad you asked?
Current Mood:

cheerful
I was looking at my book by Sarah Ban Breathnach (SIMPLE ABUNDANCE) today to get some inspiration for a blog. It was interesting to read that her essay for today was Clearing Out What Isn't Useful or Beautiful.
According to her ..."Our authentic decorative deliverance arrives when we begin to appreciate and put to use the rule of ridding ourselves of anything we do not believe to be beautiful or useful--as we restore order to our homes and simplify our lives."
"Beginning this week, with a pad and pencil, browse through the rooms of your home meditatively. Let the Divine spirits of simplicity, order, harmony and beauty accompany you. Really LOOK at your surroundings--your furniture and decorative accessories. Give thanks for your home exactly as it exists today. NOW...begin the inquiry. Ask each possession, Are YOU beautiful? Useful? Is it time for you to move on? You will undoubtedly come to an object that is neither beautiful or useful but has sentimental qualities. You can create a new category on your list but have restraint. Does it really tug at your heart? Would you mourn if it disappeared? Be truthful. Listen to your authentic self. Write it all down and think about it before you take action."
The next step is to make a commitment in writing, on your calendar to go through one room a month. On that day, plan to spend a few hours. Be sure you have plenty of boxes available. Now, start to sort: if it's not beautiful, useful or sentimental ~~ it goes. One pile for items to be given away to charities. One pile for perfectly good objects that no longer make your heart beat faster. These might be recycled for others who would enjoy them."
"There's an ancient metaphysical law that says if we desire more abundance in our lives, we must create a vacuum to allow ourselves to receive the good we seek. How can more good come into our lives if there is no room for it? The way we create the vacuum is by giving away what we no longer need or desire but what can still serve others."
We all change as we grow. This includes our personal style. If you no longer love Fiesta dishes and want to collect another china or if the fancy china doesn't match your casual style, give them away. Deciding to simplify our lives and bring order to our homes by sending on the objects we no longer love to a new happier life with people who will genuinely appreciate them is the way to open ourselves up to receiving an abundance that will more perfectly suit us."
So, I guess I need to heed my own words and do this. I have been saying that it's time to go through the house again. I have many things that are stuffed into closets and storage areas that I haven't used or even wanted since my husband passed away. I think it is time to move it on to someone else who may need it. Since I've lost about 23-25 lbs, I have some clothes that are too big. I've given some away but I need to clean out the closet once again. No need for all those blankets and dishes and coffee mugs that I have stocked away. I have bookcases full of books that I need to read and then donate. And stacks of magazines that I need to get read too.
THIS IS NOT MY HOME......
AND NEITHER IS THIS.....
AND THEN YOU CAN DO THIS.....
Well, now I am exhausted! I need to go read a book. I recently ordered a book from the library entitled THE LIFE CHANGING MAGIC OF TIDYING UP by Marie Kondo. I'll let you know if it has some good ideas.
I did just finish
This is an autobiography that Brooke Shields wrote about herself and her relationship with her mother. Most of us probably have heard how Teri Shields drank to excess and was Brooke's manager for many years. They had a loving yet difficult relationship. Teri always wanted to be in control and yet she would allow Brooke to do "her own thing" as well. Brooke was always searching for the perfect mother-daughter relationship and yet she didn't ever want to leave her mother.
Brooke also wrote about her relationship with Dean Cain and Andre Agassi. She was married to Andre for about 5 years. They were dear friends but didn't seem to do well as a married couple. She has been married now to the father of her two daughters for several years. She even mentioned that Tom Cruise was a friend over the years even though he had made remarks about Brooke taking antidepressants when she had her first daughter. She had quite a difficult time conceiving her first child but was finally successful. Brooke had quite an interesting life. Most of it wasn't easy but she still holds those memories dear.
Here's the book description....
Actress and author of the New York Times bestseller Down Came the Rain, Brooke Shields, explores her relationship with her unforgettable mother, Teri, in her new memoir.
Brooke Shields never had what anyone would consider an ordinary life. She was raised by her Newark-tough single mom, Teri, a woman who loved the world of show business and was often a media sensation all by herself. Brooke's iconic modeling career began by chance when she was only eleven months old, and Teri's skills as both Brooke's mother and manager were formidable. But in private she was troubled and drinking heavily.
As Brooke became an adult the pair made choices and sacrifices that would affect their relationship forever. And when Brooke's own daughters were born she found that her experience as a mother was shaped in every way by the woman who raised her. But despite the many ups and downs, Brooke was by Teri's side when she died in 2012, a loving daughter until the end.
Only Brooke knows the truth of the remarkable, difficult, complicated woman who was her mother. And now, in an honest, open memoir about her life growing up, Brooke will reveal stories and feelings that are relateable to anyone who has been a mother or daughter.
And another reader's review...
Being a woman of a "certain age", I grew up with Brooke Shields and always loved her. I knew of her alcoholic "momager" through all of the gossip mags of the time. Brooke recounts so much of her childhood and how the co-dependency shaped her career and life. It's hard not to feel sorry for the little girl who felt that she had to take care of her mother. However, Brooke does a good job of painting both sides, the pain and the pride that her mom felt as she watched Brooke succeed.