I can't believe that I have not written a blog post for almost 2 months! As always, time and other things got in the way. I spent the month of November doing the NANO challenge. I've written enough to get the code for what ever the freebie is if I publish my manuscript. I will look at it again in January and hopefully get it edited and possibly add more to the story.
The title is ~ IT IS WHAT IT IS....
And speaking of ~ it is what it is. There must be something about the holidays or ME that gets under people's skin. I was recently "advised" on Facebook by another sister(who doesn't stay in touch with us) that I am mean and nasty and have intimidated and picked on her all her life. Just because I posted a very cute little poster of 3 little girls in pink leotards and tutus and said that they reminded me of the first 3 of us sisters.... ( of which she is the second sister) Then her daughter got in on it and said I was a b*tch. This week, another niece got mad on Facebook because I commented with FOFLMAO (falling on floor laughing my ass off) on a quiz she posted that said she was out spoken! She said I was mean spirited because of those 7 letters but if I had just posted LOL (laugh out loud) it would have been ok. She then blocked me so I couldn't respond. I had her e-mail so I sent her a message saying I was sorry she was hurt, that I meant it as a laugh and that maybe she just read between the letters and thought it was an insult. She also said I was too old to be using those 7 initials since only "teenagers" do that. When I tried to explain my reasoning, she said I was harassing her and she blocked me on Facebook and on e-mail. So, I guess I will have less birthday cards and Christmas cards to send out next year! Is there something in the water?
I am spending the holidays with two of my sisters (who love me!) so I have been busy getting Christmas cards and packages wrapped and ready to mail out. I got all the gifts for family and friends wrapped here at home too. I just have a few more things to do before I leave on my trip. It will be the first time I am leaving my cats since I got them. I'm hopeful they will do well without me. It will be interesting to see how they react when I get back home.
I also have continued coloring...my new favorite hobby. Here's a few examples...
I used gel pens, and Twistables and colored pencils.
I also read a few more books.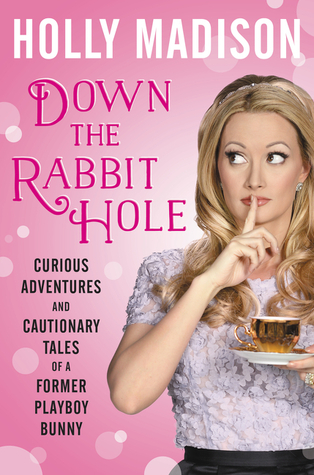 3 of 5 stars Read in November, 2015
This is a memoir written by Holly Madison, who was one of Hugh Hefner's "girlfriends". She managed to get an invitation to go to the Mansion and discovered how to be selected to stay there. She tells about what really went on living that lifestyle. It wasn't the beautiful place to live that the Playboy Mansion was supposed to be. She said many of the "girls" were backstabbers. All of them wanted to get a centerfold. And all hoped for a Cover too. She managed to learn quite a lot about producing and had many great ideas to promote the Playboy name. However, she didn't ever get much credit for her work. Once Hefner chose her to be his #1 girlfriend. she slept in his bedroom but only had a tiny space for her personal things. She had to do whatever Hef wanted as did all the other girls. She was influential in the idea of the Girls Next Door which was a reality show, of sorts with 2 other girls including Kendra Wilkinson. The three of them bonded during the show and afterwards. However, once she left, in spite of being asked back many times, she refused to go.
Now I know there are always at least 3 sides to every story. Apparently Kendra doesn't agree with Holly now. You would have to read the book and perhaps, watch KENDRA ON TOP on television, to make up your own mind.
Here's the book description...
A former girlfriend of Hugh Hefner describes how her years inside the Playboy Mansion went from a fairytale of A-list celebrity parties to an oppressive regime of strict rules, scheduled sex, and a total loss of identity, so much so that she even contemplated suicide.
and another reader's review...
I couldn't quite get past the "woe is me" cry of despair every time she was bullied by the other girls in the mansion when you could turn the page and next she would be gloating about how she and Bridget were scheming to get those girls kicked out of the house. Nor did I care for how she reiterated on several occasions how she wouldn't "stoop to so & so's level," but had no issue airing out that person's dirty laundry as if that were "taking the high road." The first 3 quarters of the book were narrated by a mean girl complaining about other mean girls and it read as trashy as if you were watching a reality tv show. The last quarter picked up when she finally moved out, escaped her abusive relationships, and really started to discover herself. Her fairy tale ending was heart warming and there were a couple important messages to young women that were unfortunately obscured by tacky drama.
4 of 5 stars
Everyone is aware of what a great young adult writer, Judy Blume has been. Now that she is also writing for adults, it is even better. This book is based on a real life events that she lived through. She lived in Elizabeth, N. J. in 1952 and knew about what happened. As a result, she has written this novel about how the events impacted so many of the townspeople, families and friends. She writes little snippets of characters who quickly appear and disappear. Also,she writes about friend and families who lived through this tragedies and continued on.
Here's the book description....
In her highly anticipated new novel, Judy Blume, the New York Times # 1 best-selling author of Summer Sisters and of young adult classics such as Are You There God? It's Me, Margaret, creates a richly textured and moving story of three generations of families, friends and strangers, whose lives are profoundly changed by unexpected events.
In 1987, Miri Ammerman returns to her hometown of Elizabeth, New Jersey, to attend a commemoration of the worst year of her life.
Thirty-five years earlier, when Miri was fifteen, and in love for the first time, a succession of airplanes fell from the sky, leaving a community reeling. Against this backdrop of actual events that Blume experienced in the early 1950s, when airline travel was new and exciting and everyone dreamed of going somewhere, Judy Blume imagines and weaves together a haunting story of three generations of families, friends, and strangers, whose lives are profoundly changed by these disasters. She paints a vivid portrait of a particular time and place — Nat King Cole singing "Unforgettable," Elizabeth Taylor haircuts, young (and not-so-young) love, explosive friendships, A-bomb hysteria, rumors of Communist threat. And a young journalist who makes his name reporting tragedy. Through it all, one generation reminds another that life goes on.
In the Unlikely Event is a gripping novel with all the hallmarks of Judy Blume's unparalleled storytelling.
And another reader's review.
When Judy Blume was a child, three planes crashed in her hometown of Elizabeth, New Jersey within three months of each other. At 77 years old, she wrote a fantastic novel: true to the era and completely capturing me from the beginning!
She describes how that time in her life has always haunted her, to the point where she finally chose to do more research and it became the plot for her new book. The story is told by multiple characters, and they all become inter-connected through the crashes.
My favorite part of these books is how interesting and true Judy was to the 50's. I felt like I was transported back to her time with all of the little details she included. I enjoyed all the characters and their developments. The ending ties up nicely.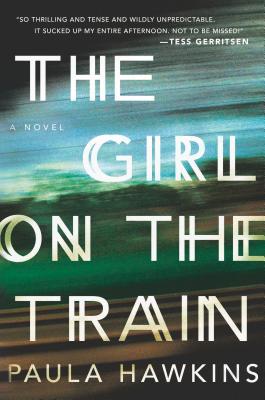 3 of 5 stars
I started this book with some anticipation of a good read. The chapters are broken down into each character's viewpoint on the issues. Most of the time that is good but I found it a bit confusing as there were 3 women characters and 2 men. I did get caught up in the mystery of what really happened and who was really responsible. By the time I had gotten half-way through, I wanted to know badly enough to finish the book. I thought the book was slow in areas and I got really tired of Rachel's(the girl on the train) behaviors. But I think this is good enough to make for a weekend read.
Here's the book description...
Rachel takes the same commuter train every morning. Every day she rattles down the track, flashes past a stretch of cozy suburban homes, and stops at the signal that allows her to daily watch the same couple breakfasting on their deck. She's even started to feel like she knows them. "Jess and Jason," she calls them. Their life—as she sees it—is perfect. Not unlike the life she recently lost.
And then she sees something shocking. It's only a minute until the train moves on, but it's enough. Now everything's changed. Unable to keep it to herself, Rachel offers what she knows to the police, and becomes inextricably entwined in what happens next, as well as in the lives of everyone involved. Has she done more harm than good?
Compulsively readable, The Girl on the Train is an emotionally immersive, Hitchcockian thriller and an electrifying debut.
And another reader's review...
4.5 stars ~ Everyone in this book is absolutely terrible, and as a result, this book is a masterpiece in character study and development. It's also a well-written, precisely plotted psychological thriller, and deftly sketches one unreliable narrator after another. I guessed the culprit not too far into the book, but that didn't spoil my reading experience at all, particularly because the author drops so many diverting and convincing red herrings into the story.
I think it's also interesting that the central character, Rachel, challenges readers to think about how much we assume about--and pre-judge--other people based on our limited knowledge of them. To feel pity, disgust, frustration, compassion, and so much more for one character is a rare thing.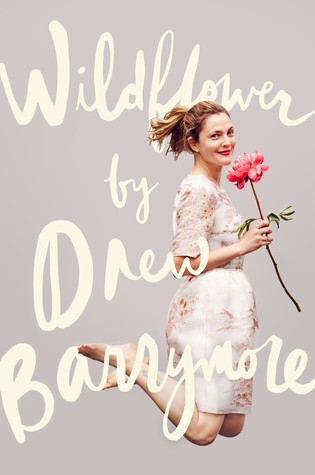 5 of 5 stars. Read in December, 2015
I have loved Drew Barrymore since she was a child. Especially in E.T. This book had chapters of memories or experiences she had throughout her life. She readily admits that she made mistakes but she certainly grew up far above her childhood issues. In spite of being one of the "Barrymores", she is a woman filled with ambition and creativity. She has done many good things for others, produced movies, has a cosmetic company, made lifelong friends in and out of the show business community. She obviously adores her in-laws, her husband and her two daughters. This is a quick read and one that is so interesting.
Here's the book description...
Award-winning actress Drew Barrymore shares funny, insightful, and profound stories from her past and present told from the place of happiness she's achieved today.
Wildflower is a portrait of Drew's life in stories as she looks back on the adventures, challenges, and incredible experiences of her earlier years. It includes tales of living on her own at 14 (and how laundry may have saved her life), getting stuck in a gas station overhang on a cross country road trip, saying goodbye to her father in a way only he could have understood, and many more adventures and lessons that have led her to the successful, happy, and healthy place she is today. It is the first book Drew has written about her life since the age of 14.
and another reader's review...
5 stars. I choose this rating not only because I knew anything Drew wrote would be awesome. But I was awestruck on how she made it out of the Barrymore family, that had such tragedies, to become this awesome,wonderful,soulful woman. This book brought me closer to understanding who she is and how she became a great mother, wife, actress,director, writer and own her own successful production company. A MUST READ, NAMASTE to this wonderful woman who tells her story with respect to her family's tragedies.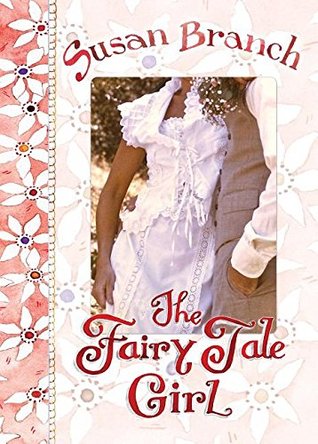 4 of 5 stars
This is one of my favorite types of books. It is a handwritten journal of sorts written by a woman who gives the reader a peek into her life and her memories. She learned to paint, write, cook and illustrate throughout her life and shares her talents with the reader. The book is filled with little drawings, quotes from other books and joy. This is the first of a 2 book series. The second book will be Martha's Vineyard, Isle of Dreams which will be released next year. If you like to feel like you are reading someone's diary ~ this is a great book to read.
Susan Branch has written a series of books from THE HEART OF THE HOME as well. Here's a link.
http://www.susanbranch.com/
Here's the book description...
Based on the diaries Susan Branch has kept since she was in her twenties, The Fairy Tale Girl is an illustrated memoir, designed in Susan's trademark style with original watercolors and personal photographs. The Fairy Tale Girl is an ages-old story of youth, innocence, love (and loss), grief, discovery, friendship, and magic that begins in a geranium-colored house in California and ends up, like any good fairy tale, on the right side of the rabbit hole. As we've heard so many times, it's not the destination, it's the journey. So, journey back to the olden days with Susan, to the 1950s and 60's, to the land of Happily Ever After, where men were men and girls were girls (who just wanted to have fun), and bring a hankie 'cause we think you might need it.
Susan began writing The Fairy Tale Girl as one volume, but by the time she put in all the details, and her art and photographs, it was almost 700 pages, too big, so she decided to turn it into two books. The second book is called Martha's Vineyard, Isle of Dreams. Both The Fairy Tale Girl and Martha's Vineyard, Isle of Dreams (publication date May 2016) are prequels to Susan's last book, A Fine Romance - Falling in Love with the English Countryside (2013)
and another reader's review....
just cannot go wrong with a Susan Branch book. This one does not disappoint. Filled with whimsical art and grace notes, she recounts her journey so far. For us baby boomers it was a trip back in time to our youth and what life was like. That was a pleasant reminder and many laughs too. When I finished it, I had to admit the only downside, was it went by too quick. I cannot wait for the next installment. This is a beautiful book, filled with laughter and nostalgia.
"TALK" TO YOU IN 2016!!!!
Current Mood:

content
Recent Posts from This Journal
OCTOBER 31ST....The night of treat-or-treating, black magic, and the bewitching hour comes once again. According to my book, SIMPLE ABUNDANCE by…

It's been a long time since I last posted....Yeah, I know. My same old excuse! I just can't seem to find anything of interest to write…

I have decided that I can't hold back any longer, I have to get these thoughts out of my head so that I can move on. I opened up my SIMPLE…