I'm sorry it's been so long. Once again, time has rushed by and I don't know where or what I have been doing.....Did you miss me?
So what has kept me so busy....I have no idea! I have been working in my backyard with the help of my duplex neighbor. She is such a good person and we share our gardening tools and other items. She does some lawn care on the side to make extra money. Some of her customers give her plants they don't want any longer. She has been sharing them with me. She recently got a chokecherry tree and planted it in my yard. It's only been about a week and it has gone from some bare branches to having leaves! I bought some other plants and have been putting them in. She still wants to dig up more of my yard for planting so it is an on-going process. Next year, the yard should look even better once the plants take root.
I've also been on Facebook quite a bit. Trying to keep up with some games I play. And I have continued to do colored pencil coloring pages every evening too. It's quite relaxing.
My book reading time has really suffered. I have returned more books that I didn't even open this year. I need to make reading a priority once again. I am determined to get back to it.
My son and daughter-in-law just made a purchase of a used 1999 5th wheel which is permanently installed in a campsite about an hour from here. My son took me to see it last week. It's really nice. I know they are going to enjoy their little getaway place for a very long time. They are right next to a lake too. The campsite is in Amish and Mennonite country. I love hearing the clip-clop of the horse drawn buggies. We saw farmers with their teams of 4 to 6 horses pulling plows to get the fields ready for crops. Such a lovely area to drive through.
These are some of my favorite pictures on that life style.
I decided to check into SIMPLE ABUNDANCE by Sarah Ban Breathnach once again to see what she wrote on this date in her book.
The essay title is GETTING YOUR HOUSE IN ORDER. She talks about how most of us let our housework go as long as possible because we are so busy with our lives. "Many of us approach housework as unrelenting, repetitive, exhausting and unproductive until it reaches the point of no return!" What she discovered is that "ORDER is the third principle that needs to be embraced on our path in life. Although we often fight it....the virtue of ORDER seems very old-fashioned, unimaginative and uninspired, dreary, cheerless and well...A CHORE!" But as she reflected on the simple, uncluttered serene lives of the Amish, the Quakers and the Shakers, she was struck by their seamless stitching together of life, work and art of living.
"Order shapes every part and nurtures every nuance of their lives, from their daily schedule of tasks to the way they express themselves authentically through their surroundings. Mother Ann Lee who founded the United Society of Believers in the First and Second Appearance of Christ in 1774, told her followers to remember that "order was heaven's first law. "there is no dirt in Heaven." she counseled. Members of the Shaker Society were to keep their personal belongings and tools in such perfect order that they could be found at a moment's notice, day or night. The Shakers elevated ORDER to a sacred art: just to gaze at the exquisite beauty and brilliance of Shaker built-in drawers and cupboards is to know that in the House of Spirit a pine cubbyhole awaits with your name on it. The Shakers believe that their daily work, including housekeeping, is a personal expression of worship."
"Prayer and housekeeping--they go together. They have always gone together. We simple know that our daily round IS how we live. When we clean and order our homes, we are somehow also cleaning and ordering ourselves." Gunilla Norris tells us in her book, BEING HOME. How we care for our home is a subtle but significant expression of our self-esteem."
And then there are always the cats to amuse me and take up my time.....
I do believe that Spring is finally peeking into Northern Indiana to decide if it is safe to appear! One way I know is because my eyes have been itching and my nose is twitching and I have a slight headache which usually means ALLERGY SEASON! Nevertheless, I am happy to see some green grass and even some rain to make the plants grow. I don't know if anything I planted last year is going to make it so I am interested in watching whatever comes up in the yard.
I was checking to see what the Spring 2015 colors are this season.
The lead color for women for the Spring/Summer 2015 season, according to PANTONE ~ Aquamarine is an airy blue with a dreamy feel. Cool and calming, ethereal Aquamarine is a shade with a wet and watery feel. Open and expansive, this restful blue also acts as a stress reducer.
It looks like the usual colors but lots of patterns, polka dots, stripes and flowers. As a coincidence, I opened up SIMPLE ABUNDANCE to check on what Sarah Ban Breathnach has to say for these current days and she also wrote about THE COLOR STORY.
"ADORNMENT IS NEVER ANYTHING BUT A REFLECTION OF THE SELF." Coco Chanel
"Usually the fashion story at this time of year is what is the color story. One season, it could be Neons such as watermelon (hot pink) and key lime (bright green) and the next season could be earth tones such as aubergine (blackish purple) and saffron (golden yellow). You could spend a small fortune trying to be "in style."
"In Europe the two groups of women who stand out on both sides of the runway are those who work in or cover the fashion industry who mostly dress in black and those whom the industry is courting ~ wealthy women who dress in classic colors. The moral of the story is: fly-by-night colors may dazzle but the real people know that the classics are best."
If you are rethinking your wardrobe and your personal style, consider the role color plays in your life. To build a wardrobe with standing power, invest in the classic colors ~ black, white, navy, gray, beige, ivory, and the "reds" including wine and russet. There are 100s of hues to choose from and gradually your wardrobe expands with these classics. Then picture your personal style with accent colors that are "in" right now."
If you don't know what colors are good with your skin, experiment with the many books that are available to help. If you see a scarf or purse that you absolutely love, make it your signature accent for this season. You will never go wrong if you love what you have selected.
You can come alive with color. Sarah Ban Breathnach talks about her childhood when her mother painted their living room red....long before the color became popular. Sarah didn't realize what a statement it made until she was outside one day. Her house was white with black shutters and accents and seeing that bright red room framed by the black and white made it stand out in the neighborhood. I believe everyone has colors that really speak to them. If so, you should paint rooms in your house in the colors that make you feel good. I choose new wall colors by sitting in my family room and looking into the kitchen and living room to find colors that were compatible. I have not been disappointed in my selection.
Sarah goes on to say "the colors you wear don't have to be the same as the colors you live in. You might love bright colors that stand out to wear but feel comfortable living in a pastel home. Go to a store and look at the paint sample cards. What colors really speak to you? How can you incorporate those colors in your home or in your clothing. Maybe wrap a pillow in a color or pattern that you love. Find a scarf to tie around your neck or on your purse to see how it makes you feel. Find some paper napkins in a bright color to perk up your table. Perhaps some postcards at an art museum that you can post on your refrigerator or in a frame on your desk would make you happy."
In keeping with this idea of color, I have taken up a new hobby. I have been coloring with colored pencils. Just 24 of them on pages I have copied off the Internet. Here are some samples....
I also have my latest book for sale on Amazon.com. INDIGO MEMORIES. I've sold about 10 copies and have some reviews on Amazon.
And that, of course, brings me to the books that I have read recently.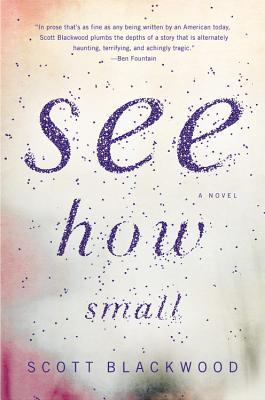 1 of 5 stars ~~ This is a short novel of 207 pages. I read 100 pages before I gave up. This was described as a book about the aftermath of a fire at an ice cream store that killed 3 young female employees. The premise of the book was to tell how the people left behind including the suspects, parents and friends in the community lived their lives. I couldn't keep anyone straight in my mind. The time periods jumped around continuously and I never really knew what was going on. Maybe it was just me but this writing didn't work for me.
Here's the book description...
2.86 of 5 stars
~~
A riveting novel about the aftermath of a brutal murder of three teenage girls, written in incantatory prose "that's as fine as any being written by an American author today." (Ben Fountain)
One late autumn evening in a Texas town, two strangers walk into an ice cream shop shortly before closing time. They bind up the three teenage girls who are working the counter, set fire to the shop, and disappear. See How Small tells the stories of the survivors--family, witnesses, and suspects--who must endure in the wake of atrocity. Justice remains elusive in their world, human connection tenuous.
Hovering above the aftermath of their deaths are the three girls. They watch over the town and make occasional visitations, trying to connect with and prod to life those they left behind. "See how small a thing it is that keeps us apart," they say. A master of compression and lyrical precision, Scott Blackwood has surpassed himself with this haunting, beautiful, and enormously powerful new novel.
And another reader's review...
A hard book for me to write a review for as the concept and the structure in non linear. The beginning grabs you right away, three girls killed in an ice cream parlor, abused and then set on fire. No, this is not graphically nor emotionally displayed.
The book is about this only as it relates to those involved. What happens to the people affected after the event. The author does a great job of describing the grief of a lost child, or children as two of the three were sisters. The sisters sometimes make an appearance in spirit form, sort of like a Lovely Bones type of scenario, but not as often.
The book is very well written, but in the beginning is was hard to keep track of who was who and their relation to the story. Also it jumps around, memory flashbacks which one would expect in a book of this kind. The chapters are short and this was my biggest hurdle, the short chapters made it next to impossible for me to connect to the characters. Yes, I felt horrible for all those involved, except the killers of course, but this was only a surface emotion not a deep felt one that I should have had. So while the story was good, I just expected and needed more
***
.
5 of 5 stars ~~
bookshelves:
drama
,
family
,
marriage
Read in April, 2015
This book was excellent! It starts out with the main female character, Bailey, coming to and realizing she is in the hospital. She doesn't remember what happened but she is very frightened. Everyone keeps pushing her to remember. There was a murder, missing women, gossip about her husband and his first wife, lots of mystery. The reader follows along with Bailey (the second wife) and slowly starts to learn what happened to her. But, who is the culprit? Who is behind all the many incidents? And why? It takes nearly the entire book to find out what really happened. This was a very fast-paced and good story. I would recommend it to everyone.
Here's the book description...
3.62 of 5 stars ~~ An idealistic young woman marries a man she barely knows only to discover his first wife disappeared under mysterious circumstances. As a child, Bailey Browne dreamed of a knight in shining armor swooping in to rescue her and her mother. As she grew older, those dreams transformed, becoming ones of a mysterious stranger who swept her off her feet and whisked her away from her ordinary existence; then, suddenly, there he was. Despite the ten-year difference in their ages and her working class upbringing and his of privilege, Logan Abbott and Bailey fall deeply in love. Marriage quickly follows.

But when Logan brings her home to his horse farm in Louisiana, a magnificent estate on ninety wooded acres, her dreams of happily-ever-after begin to unravel. A tragic family history Bailey knew nothing about surfaces, along with whisperings about the disappearance of his first wife and rumors about women from the area who have gone missing, and when another woman disappears, all signs point to her husband's involvement.
And another reader's review...
I loved this book. it was different then I thought it would be but still amazing. Bailey went on a vacation to grieve her mother's death. She never thought that she would meet the man she would want to spend the rest of her life with. But little did she know the secrets that are hidden within the family.
Bailey and her new husband wanted to move forward in their marriage but when she wound up in the hospital with a bump on the head ~she tries to get her memory back and solve all of the questions in her head.
Throughout this book there was a complete mystery of who done it. There were the usually suspects but not who actually did it. I was a little shocked on who the murderer was.
This author did a wonderful job of keeping the readers guessing. She sucked the reader into her world from the very first page. You wanted to keep reading to see who would be next or who would be found guilty.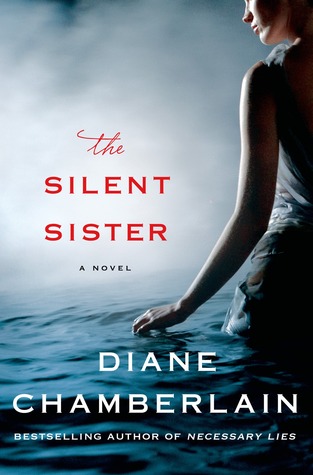 5 of 5 stars ~~
bookshelves:
drama
,
family
Read on April 04, 2015
I always enjoy a novel by Diane Chamberlain. This one was especially good. Throughout the entire story, even when the reader finds out some of the truth, the reader doesn't know until the very end everything that led up to the mystery. There were a few different twists and turns in this story too. Very fast-paced and engrossing to read. I would recommend this book to anyone who likes a mystery, and a story about a family. I read this 343 page book in one day.
Here's the book description...
3.91 of 5 stars ~~
In The Silent Sister, Riley MacPherson has spent her entire life believing that her older sister Lisa committed suicide as a teenager. Now, over twenty years later, her father has passed away and she's in New Bern, North Carolina cleaning out his house when she finds evidence to the contrary. Lisa is alive. Alive and living under a new identity. But why exactly was she on the run all those years ago, and what secrets are being kept now? As Riley works to uncover the truth, her discoveries will put into question everything she thought she knew about her family. Riley must decide what the past means for her present, and what she will do with her new-found reality, in this engrossing mystery from international bestselling author Diane Chamberlain.
Another readers's review... 4 of 5 stars ~~ Riley MacPherson has lost her entire family in one form or another; she heads back to New Bern, NC to wrap up things after her father's death. She discovers a shocking secret, things aren't always as they appear in her family, and her sister-- who committed suicide 20 years ago-- comes back into play...

Can't say too much more without giving away the book! I will say Diane Chamberlain's writing always leaves me wanting more, and I flew through this book because (once again) I HAD to know what was going to happen. She does an amazing job of creating cliffhangers and leaving the reader wanting more. For this point alone, I'm giving it four stars. The hesitation for giving a full five, was that the second half of this book was a little choppy, not as seamless and believable as some of her other books. I also predicted the ending, not Chamberlain's fault per se, but I do enjoy a good shocker! Definitely worth reading!
3 of 5 stars ~~
Like many of us, I had heard and read and even watched the movie about Chris McCandless who had gone to Alaska and died of starvation there several years ago. There was always the hint that he had mental problems and there was no explanation on why he choose to move there. This book is written by his sister,Carine. She and Chris were extremely close throughout their childhood. She was in hopes that the shock of his death would change her parents. Change them into accepting that their harsh treatment of Chris andCarine was probably the biggest reason why Chris left home after college.Carine also suffered throughout her adult life as she struggled to find some redeeming qualities about the parents. This story tells about their childhood, what lead up to Chris going to Alaska, the parents who never seemed to "get it" and whyCarine felt she finally had to fulfill her brother's belief in the TRUTH. There are also plenty of photos to show the family dynamics.
Here's the book description...
3.57 of 5 stars
~~
"The Wild Truth is an important book on two fronts: It sets the record straight about a story that has touched thousands of readers, and it opens up a conversation about hideous domestic violence hidden behind a mask of prosperity and propriety."-NPR.org
In the more than twenty years since the body of Chris McCandless was discovered in the wilds of Alaska, his spellbinding story has captivated millions who have either read Jon Krakauer's iconic Into the Wild or seen Sean Penn's acclaimed film of the same name.
And yet, only one person has truly understood what motivated Chris's unconventional decision to forsake his belongings, abandon his family, and embrace the harsh wilderness. In The Wild Truth, his beloved sister Carine McCandless finally provides a deeply personal account of the many misconceptions about Chris, revealing the truth behind his fateful journey while sharing the remarkable details of her own.
Exposing the dark reality that existed behind the McCandless's seemingly idyllic home in the suburbs of Washington, D.C., Carine details a violent home life, one where both parents manipulated the truth about a second family--a deception that pushed Chris over the edge and set the stage for his willing departure into the wild. And though he cut off all family ties, Carine understood--through their indelible bond and some cryptic communication--what Chris was seeking.
This understanding, kept under wraps for years as Carine struggled to maintain a relationship with her parents, now comes to spectacular light in the pages of The Wild Truth. In the decades since Chris's death, Carine and her half-siblings have come together to find their own truth and build their own beauty in his absence. In each other, they've found absolution, just as Chris found absolution in the wild before he died.
Beautiful and haunting, told with candor and heartbreaking insight, The Wild Truth presents a man the world only thought they knew--and the sister who has finally found redemption in sharing the rest of their story.
Another reader's review....
One of the frustrations I felt with Into The Wild was that it clearly wasn't the whole story. It was clear that he did not have the happy childhood people on the outside thought he did, but it wasn't clear why. I figured 'strict' meant some abuse and I could tell Chris' parents had very little insight to him. I wondered did that go both ways? What this book showed me was that Chris had plenty of insight into his parents--enough to sever ties and walk away. Reading this book made me want to rewrite Chris' life. This time help would come in time, weakened and exhausted, Chris would return to the world.....not to his parents, but to his brothers and sisters. That even if he chose a wandering, solitary lifestyle, he would come home once in a while and learn, as Carine has, that families can include the people who support you.
This is a story of survival: surviving a childhood and decades of dysfunction, and the loss of a beloved brother and of a woman trying to build her life, making mistakes, and trying again
So That's my week. I hope you enjoy some color in your life too.
Current Mood:

pleased
I am just about ready to move my winter clothes to one closet and bring out the summer clothes. I don't want to jinx the warmer weather coming along so I am being very, very "quiet" about the move! I expect I have some clothes that might be a wee bit too big this time around. So, maybe I will give myself another incentive and get rid of some of those clothes so I have to keep on my eating plan.
I got an on-line order today in the mail and the company put in a pair of jeans that were not my size. They were not charged to me and it would cost me to send them back. So I found someone who can wear them and will be sharing my good fortune with her. I think I should also check on some of my other clothes to see if she could wear them as well.
I brought out my SIMPLE ABUNDANCE book by SarahBan Breathnach today to get some inspiration. Coincidentally, the subject is CLEARING; PARTING WITH FASHION MISTAKES.
She talked about "finding your true authenticity by parting with your fashion mistakes so you can unclutter your mind. Most of us have to be psyched up to go through our closets. It's hard work once you get into it. There are some pieces that bring back wonderful memories or something you used to be able to wear and keep telling yourself that "someday, I will fit into it again."
According to Sarah Ban Breathnach, "there is nothing as satisfying as bringing order to a closet in which chaos once reigned. A change of seasons provides the perfect opportunity to get to work too. Find two hours on a Saturday afternoon. Gather some boxes or bags ahead of time. Play some good music. Take a deep breath. Take EVERYTHING out of the closet and put it on the bed. Now, you can work."
"Try things on if you are not sure and look at yourself honestly in a full length mirror. Edit your fashion accessories as well; jewelry, scarves, purses, hats, and shoes. Keep ONLY the things you love--things that make you look beautiful or feel fabulous. This is simplicity at work. If there are some items that you still love but they don't quite fit, only save the ones that are only ONE size different from your current size. It's a realistic goal to lose one size and something to work towards."
If you have a few sentimental things and the room to store them in the hopes that someday your own daughter might want them, that's just fine. Otherwise give them away to someone who might really enjoy the outfit right now. "Take the plunge and give the items away. You will feel a sense of grateful abundance when you realize how much you can give up. This positive attitude will help attract more prosperity into your life."
Every woman has made fashion mistakes that clutter up her closet and her life. She might be tempted to whine about her wardrobe. Clearing the closets of past items provides the space and freedom for us to choose clothing in the future that reflects the women we are today."
My own personal preference is to organize my clothes by color and group. For example, all slacks go in one grouping by color, all tops go in another grouping by color, all sweaters and so on. It helps me find something I am looking for when I want it to wear.
This photo is NOT my closet. I would have to reorganize right away!
In others news, I finally got my latest book back up for sale on Amazon.com. I hope you will check it out there along with the other books I have written. It's on Amazon.com. The title is Indigo Memories.
I also read some books this week.
bookshelves: family, marriage
Read in March, 2015
This story is about an affair. The couple have been married for a few years and have a young son. She writes from home doing columns about food. He is a successful magazine publisher, and handsome and smart and everything one would expect him to be. The other woman is young, preparing to launch a new magazine and eager to please. The young woman and the man meet and have an instant attraction. Then, the real story of what can happen starts playing out. The story is told from the experience of each of the three main characters.
In the ending, things seems to work out but not in the way any of the three ever expected. I think this story shows that everything that seems to work in a relationship doesn't always have a happy ending...or does it?
Here's the book description...
3.4 of 5 stars
In the internationally bestselling author Sarah Rayner's The Other Half, Chloe, bright, hip and single, is a feature writer with ambitions to launch a magazine of her own. When she meets James, her potential new boss, she knows she shouldn't mix business with pleasure, but finds it impossible to resist...
Maggie appears to have it all. She's beautiful, a talented writer, and has a gorgeous husband. But something's not quite right: his job as a magazine publisher is keeping him in the city until late most evenings, and some nights he doesn't come home at all...
Told in the alternating voices of the mistress and the wife, this story of an affair is a sharp, seductive take on modern love.
Who, if anyone, comes out unscathed?
In writing that is lively, sexy and sharp, the international bestselling author Sarah Rayner explores modern-day relationships and age-old moral dilemmas.
And here's another reader's review...
4 of 5 stars
A perfect beach read for my Jersey vacation. A smart take on wives, mistresses and cheating husbands. Chloe (the mistress) and John (the cheater) think they're being oh-so-discrete, but the reader is privy to all the stupid 'mistakes' they make and how their smoothness is anything but smooth. You also get to watch as Maggie (the wife) ever-so-slowly comes to the (rather obvious) realization that her husband is a weak, immoral man. Then she deals with things in her own way. Even though this is a classic story of infidelity and its consequences, and even though the reader knows exactly where things are headed, it's a fun read that keeps you turning the pages. It's a clever book, well written, and very British. I recommend taking a copy along on your next trip to the Jersey Shore!
****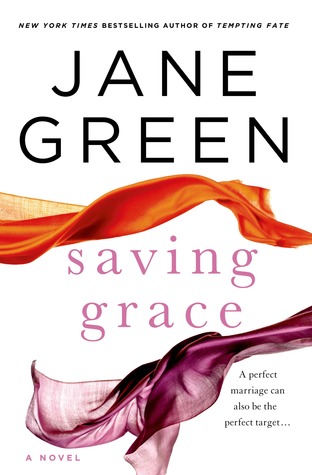 This novel started out with a married couple who appear on the surface to be happy. But as the reader gets into the story, we learn that Grace was bullied by her mother and now seems to be bullied by her husband, who is a successful writer. As things start to spiral out of control, a young woman comes into their lives. She appears to be everything they need..an excellent assistant to Ted, the writer, and a huge help to Grace with her busy life as well. But there is just something about Beth that doesn't seem quite right.
As the story unfolds, Ted and Grace's marriage starts to fall apart. Grace has lost her way. She doesn't cook the gourmet meals she is noted for. There is gossip about her mental health and she starts to lose herself. It is only when she finally relies on some old friends that she figures it out and overcomes what has happened to her.
This is a fast paced book, full of twists and turns. I enjoyed reading how just one person can be so uncaring and mean that she can change everything.
Here's the book description...
Grace and Ted Chapman are widely regarded as the perfect literary power couple. Ted is a successful novelist and Grace, his wife of twenty years, is beautiful, stylish, carefree, and a wonderful homemaker. But what no one sees, what is churning under the surface, is Ted's rages. His mood swings. And the precarious house of cards that their lifestyle is built upon. When Ted's longtime assistant and mainstay leaves, the house of cards begins to crumble and Grace, with dark secrets in her past, is most vulnerable. She finds herself in need of help but with no one to turn to…until the perfect new assistant shows up out of the blue. To the rescue comes Beth, a competent young woman who can handle Ted and has the calm efficiency to weather the storms that threaten to engulf the Chapman household. Soon, though, it's clear to Grace that Beth might be too good to be true. This new interloper might be the biggest threat of all, one that could cost Grace her marriage, her reputation, and even her sanity. With everything at stake and no one to confide in, Grace must find a way to save herself before it is too late.
Here's another reader's review...
On the outside Grace and Ted Chapman look to be the perfect couple to everyone they know, but behind close doors that isn't the case at all. As a stay at home mom Grace has been the perfect wife taking care of her husband in the best of times as well as the worst (which seem far more frequent). Ted's standing in the literary community seems to be going down hill book by book and Grace seems to be the one that receives the brunt of his anger.
When Ted's assistant needs to leave for personal reasons, their lives seem to crumble. Grace begins to worry little by little that she is falling apart and becoming her mother.
Then out of the blue, the perfect assistant comes along. Beth comes into their lives and looks to be a savior that is sent to help turn their lives around and help them before they are ruined.
Soon Grace realizes though, that Beth is not what she seems and Grace needs to fix herself before she loses everything from her family to her life and even her sanity.
This book will have you guessing what will happen at each turn and wondering how someone that seemed so perfect for the family could be the worst thing that ever happened to them till the very end.
****
This novel was quite a departure from what I usually read. It's the story of 2 women, both of whom desperately want to have a child. Each of them had some serious medical issues and feel this might be their last chance to become a mother. As they explore IVF options, their lives become connected, although they never meet. It's a good story and I will be looking for the other books this author has written.
Here's the book description...
A memorable and moving page-turner about two very different women, each yearning to create a family of her own
What if the thing you most longed for was resting on a two week wait? From the author of the international bestselling One Moment, One Morning, comes a moving portrait about what it truly means to be a family. After a health scare, Brighton-based Lou is forced to confront the fact that her time to have a baby is running out. She can't imagine a future without children, but her partner doesn't seem to feel the same way, and she's not sure whether she could go it alone. Meanwhile, in Yorkshire, Cath is longing to start a family with her husband, Rich. No one would be happier to have children than Rich, but Cath is infertile. Could these strangers help one another? With her deft exploration of raw emotions and her celebration of the joy and resilience of friendship, The Two Week Wait is Sarah Rayner at her best.
And another reader's review....
Heartbreaking and life affirming. Two words I used to describe Rayner's first book about the Brighton based women Lou, Karen and Anna 'One Moment, One Morning' and they could easily be used again for the review of 'The Two Week Wait'. Sarah Rayner once more reminds us that ordinary lives are filled with extraordinary events and once we are able to connect the dots an amazing story is unfolding right before us.
I love her no fuss way of telling a story. Written in present tense the events of the books seems to be happening around you - and the story is filled with characters that feels as real as were they truly a part of your everyday. The women of the book don't live perfect lives - and they certainly don't make perfect decisions - and the story is sad and joyous - terrible and perfect - it is filled with life as we all know it and love it.
****
Current Mood:

energetic
Here it is, the 17th of March, 2015 already. Where does the time go? The good news is that Spring does appear to be on its way at last! The snow is gone ( for now) in my area. The grass is starting to look greener. There are dead leaves all over so I expect I need to locate my rake and get them out in the next few days. Yesterday we had temps in the low 70's ~ it was so nice to be outside without a coat. I took advantage of the good weather by going to the library, shopping at Penny's, getting my hair cut and going to the grocery store. A busy day for sure.
On my shopping trip, I only planned on buying a pair of good black dress slacks. The last pair I got from Penny's have lasted a very long time. I've worn them for many years...some years they fit better than others! Now that I have lost 20 lbs ~ they are just too baggy. So I was thrilled to find another pair, IN A SMALLER SIZE that fit AND were on sale too! I also found 2 heavy turtlenecks shirts (Liz Claiborne) on sale for $10 each and another shirt on sale for $8. The total was $70 and I saved over $50! That is the type of shopping I really like.
When I saw this photo and caption, I had to laugh. My cats both do this when I am in the bathroom.....
I've had quite the time of it trying to get my latest book online. When I was writing, you may recall that I lost the entire manuscript after loading it to Create space. I rewrote it and continued to have so many problems. Even when I finally got it on Create Space and they approved it AND I edited it online and approved it for sale, the format got wonky. A couple of my friends who bought it let me know the chapter numbers had disappeared, the page numbers had disappeared and the font had gotten small. I immediately took it off of Amazon.com, recorrected everything and sent it in. Then Create space said I had to change the sale price. I did that and once it was approved again, I re-edited it again. I found a few small errors but knowing that if I try to correct it and resubmit, something else is going to be wrong...I just approved it. It is for sale again on Amazon.com along with my previous 3 books.
This is the front and back cover.
I hope you will check it out and buy it.
And speaking of reading books.
Here are the books I've read recently...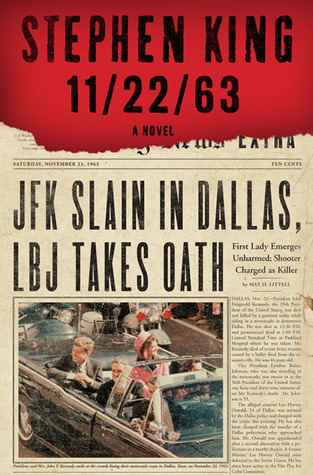 I know this novel has been out for a long time but I hadn't gotten around to reading it until now.
I used to read Stephen King years ago. Then I didn't like the creepy monsters and evil spirits so I stopped. I had heard about this book about going back in time and trying to change the outcome of Jack Kennedy's assassination. I finally checked it out of the library and I loved it! So good, no creepy monsters but plenty of plot twists and turns. I could hardly put it down. I really loved the main characters and so wanted it to have a happy ending. It didn't quite turn out as I expected but it was really, really good.
If you haven't read it, give it a try. I am sure you will enjoy the story very much.
Here's the book jacket description...
Life can turn on a dime—or stumble into the extraordinary, as it does for Jake Epping, a high school English teacher in Lisbon Falls, Maine. While grading essays by his GED students, Jake reads a gruesome, enthralling piece penned by janitor Harry Dunning: fifty years ago, Harry somehow survived his father's sledgehammer slaughter of his entire family. Jake is blown away...but an even more bizarre secret comes to light when Jake's friend Al, owner of the local diner, enlists Jake to take over the mission that has become his obsession—to prevent the Kennedy assassination. How? By stepping through a portal in the diner's storeroom, and into the era of Ike and Elvis, of big American cars, sock hops, and cigarette smoke... Finding himself in warmhearted Jodie, Texas, Jake begins a new life. But all turns in the road lead to a troubled loner named Lee Harvey Oswald. The course of history is about to be rewritten...and become heart-stoppingly suspenseful.
And another reader's review...
What did I think? I think I lost a weekend and there is no way to go back in time to get it because I don't know where the rabbit hole is! But would I? Would I change having read this book? No way!
I was a huge Stephen King fan in high school and gobbled up all of his books. Until ... they went from cool weird to over-the-top weird. Suddenly coke machines were your worst enemy and there seemed to be a less emotional element mixed with the macabre (think Pet Cemetery) and it was just a bunch of words filling up pages talking about near nonsense. I stopped following King. Plain and simple. But over the years I have meandered up his path from time to time ... and found The Dome was along those lines of his original work. But this? This was FANTABULOUS! Right from the get-go the premise draws you in. Who wouldn't want to know what the world would be like if John F. Kennedy hadn't been shot? But this is Stephen King, and he's not taking you to bed for good without a boatload of foreplay. I was snagged from page one, and I too was greatly concerned about what happens to the future if you mess up the past!
I guess it couldn't end any other way ... and I was a little confused as to the events that supposedly would take place if Kennedy hadn't died ... but I don't want to say anymore. You must read this book and you must understand you will have no other desire to do anything else until it is finished!!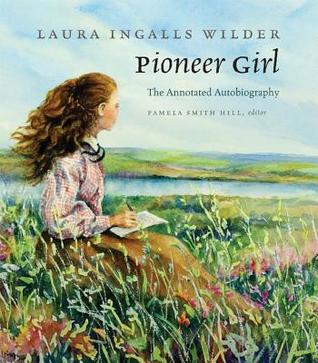 I never watched Little House On The Prairie on a regular basis. I did read some of the books that Laura Ingalls Wilder wrote. This huge and heavily detailed and researched autobiography certainly filled in a lot of the blanks. I enjoyed reading her words and seeing some side notes on what had happened. She wrote with such great description that the reader could almost believe they were there too. I loved the old photos.
It made me realize, once again, how hardy and determined those pioneers were. They walked for miles. They constructed homes out of nothing, scrambled for food and the basic needs and often went without any of those things. This book required taking the time to sit down and get lost in the history of our country.
Here's the book jacket description...
Pioneer Girl follows the Ingalls family's journey through Kansas, Missouri, Wisconsin, Minnesota, Iowa, back to Minnesota, and on to Dakota Territory with sixteen years of travels, unforgettable experiences, and the everyday people who became immortal through Wilder's fiction. Using additional manuscripts, letters, photographs, newspapers, and other sources, award-winning Wilder biographer Pamela Smith Hill adds valuable context and leads readers through Wilder's growth as a writer. Do you think you know Laura? Pioneer Girl: The Annotated Autobiography will re-introduce you to the woman who defined the pioneer experience for millions.
And another reader's review...
The books of Laura Ingalls Wilder were my best friends growing up. I read & re-read them constantly most of my life. I received my boxed set when I was about 8 or 9 as a reward for helping my brother who had been laid up with a broken leg. To this day, when I open one of them, I will inhale deeply for its scent which I find only in these books.
A couple years later while vacationing in Pelican Rapids, at a small bookstore on main street, I saw the book, Laura, by Donald Zochert, and thought I had died & gone to heaven. The really-real story of Laura with photographs. I read & re-read it many times as well.
Now to the book in hand, once I was past the introduction and background, deeply ensconced in Laura's words and story, I felt like I was enjoying a beautiful afternoon with an old friend, I had not seen in years, and may not ever see again. Laura is responsible for a great deal of who I am. It is satisfying to spend one more day with her to rediscover those lost treasures.
This is a sweet story about 3 sisters who grew up with a grandmother who had a "knowing". One of the three women also had the same ability. She would get the idea of some type of meal or food and be compelled to make it, not knowing the reason until later on.
This is a fast-paced story with a love interest in it to make it extra special. I'm sure if you have a few hours on a lazy afternoon, you will enjoy it too. And the titles of the chapters will make your mouth water. Happily the recipes are in the back of the book.
Here's the book jacket description...
Portia Cuthcart never intended to leave Texas. Her dream was to run the Glass Kitchen restaurant her grandmother built decades ago. But after a string of betrayals and the loss of her legacy, Portia is determined to start a new life with her sisters in Manhattan... and never cook again.
But when she moves into a dilapidated brownstone on the Upper West Side, she meets twelve-year-old Ariel and her widowed father Gabriel, a man with his hands full trying to raise two daughters on his own. Soon, a promise made to her sisters forces Portia back into a world of magical food and swirling emotions, where she must confront everything she has been running from. What seems so simple on the surface is anything but when long-held secrets are revealed, rivalries exposed, and the promise of new love stirs to life like chocolate mixing with cream.
The Glass Kitchen is a delicious novel, a tempestuous story of a woman washed up on the shores of Manhattan who discovers that a kitchen—like an island—can be a refuge, if only she has the courage to give in to the pull of love, the power of forgiveness, and accept the complications of what it means to be family.
And another reader's review...
I really liked this story. Portia, like her grandmother, has the 'knowing'. Out of the blue, she will get the urge to bake something, or make a specific meal and its always because someone needs it for whatever reason. She ignored it for a few years to be the 'perfect politicians wife' but that didn't last. She moves to NY to live in 1/3 of a townhouse that her aunt left her, only to find that her sisters sold their thirds and a single dad of 2 girls bought it. The story develops quickly and naturally after that and there are a few surprises along the way. I thought it was a great story and would make a great book club book. I also really liked the recipes that were included at the end. I just may have to try a few.
*****
So, on with the month of March. I'm hoping by the time April arrives, Spring will have settled in for good.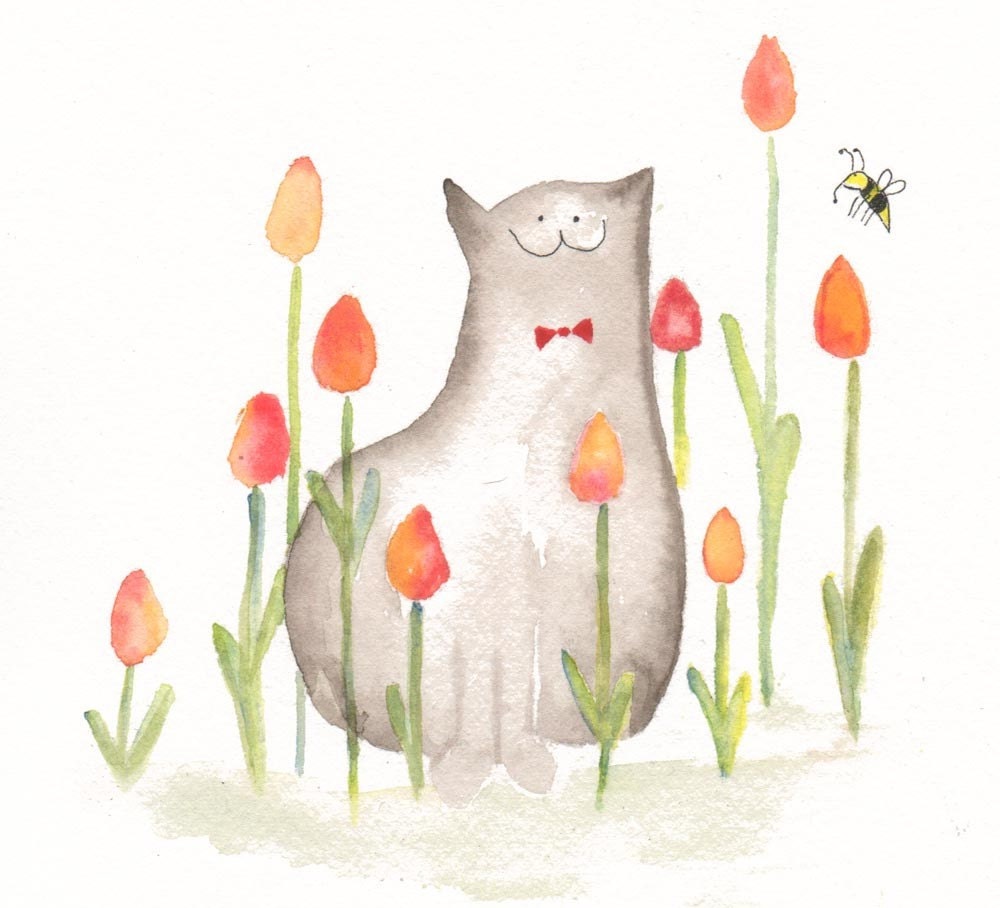 Current Mood:

cheerful
Sorry for the sad look on this kitten's face. I recently lost another of my late husband's siblings. This makes 4 out of 5 brothers and 1 sister. With the exception of my husband, all three of them died from Huntington's and ALS. The family has been in a study because of the combination of diseases that seems to have come from their mother's and grandmother's side of the family. The latest brother passed away last Friday. He had been ill for several years and finally his body had enough. I'm going to the funeral home visitation this afternoon.
I thought it might be appropriate to see what Sarah Ban Breathnach's SIMPLE ABUNDANCE BOOK might have to say on this date.
She suggests creating some type of HOPE CHEST. Back in the"day" many young women started a hope chest and filled it with linens and other items they wanted to use when they got married. I never could afford one of those beautiful LANE hope chests. As Sarah Ban Breathnach reminded me, we young girls all poured over those advertisements in SEVENTEEN magazine.
But Sarah Ban Breathnach says if you are looking for your authentic self, you can still create a "hope" chest of your own. She used a big wicker basket filled with projects she wanted to do some day. As she found lovely things that she wanted to use in her home, she put them inside. Some people want to redecorate when their lives change due to a divorce or a loss of their partner. I had our family room repainted and moved furniture around. I put away most of my husband's collections and brought mine out to display. I also had the kitchen floor replaced and had some wainscoting put on the walls. On occasion, when I go to Goodwill, I find some little thing that I like and it is now on display too.
I decided I wanted to try a new hobby this week. I used to love to color when I was a child. I just read an article that says that coloring is a very good way to relax. I am going to look for some of those intricate designs and get some colored pencils to work on them. Now that I am nearly done with my fourth book manuscript, I can color in the evenings to relax.
You can buy pages to color at an art store or you can just go online and print some off for free.
So, I think you get the idea that Sarah Ban Breathnach was trying to convey. "Not all of our desires can be immediately gratified. We've got to learn to wait patiently for our dreams to come true, especially on the path we've chosen. But while we wait, we need to prepare a place for our hopes and dreams. Find something to put your new treasures into and where you can look at them and dream about a brighter and happier future. And for those of you who have daughters, maybe you will want to start a "hope chest" for them now."
As I mentioned earlier, I have been trying to get my latest manuscript into Createspace. Editing is so much harder than writing the actual story. I've submitted the manuscript several times. When I convert it to a PDF file, sometimes it makes the words move around. I have had some blank pages which Createspace does not accept. Hopefully I finally got them all out today. When it is accepted, I will have to proof it one more time because sometimes it also removes the spaces between the words! Oh, it gets to be so annoying! But I like my story and I am looking forward to
having it up for sale very soon on Amazon.com.
The time in-between this post and my last gone so quickly. More snow to remove from the driveway, the death of my brother-in-law, keeping up with some issues with my computer and trying to read.
I think that sometimes you have to be in the right mood to read some books. Apparently I was not in the mood for this novel. It's the story of the Waverley women in a small town. The women have a reputation for having special gifts. One of them is an excellent cook and decides to recreate some candy that her grandmother made years ago. It was rumored to have special abilities ~ rose flavored recalls lost love, lavender promotes happiness and lemon verbena soothes throats and minds. As the reputation of the candy gets more well known, Claire Waverley is caught up in the overwhelming success of her business and can't seem to find her own happiness. She has to abandon her real love of cooking to keep up with the candy orders.
Sydney Waverley longs for a child with her new husband. Nothing seems to work out. She gets caught up in trying to help others. Her daughter, Bay, is in love with a high school friend and is trying to figure out where he fits into her life...or does he?
Then there is the stranger who shows up in the town who appears to be looking for something. It's a light story and probably one most readers would enjoy. I just wasn't one of them.
Apparently there is a book before this one titled GARDEN SPELLS. I've read that it was much better and explained how the Waverley women got to this point. Maybe if I read that book, I will feel differently.
Here's the book description...
Waverley Candy that soothes throats and minds—are singularly effective, the business of selling them is costing her the everyday joys of her family, and her belief in her own precious gifts.
Sydney Waverley, too, is losing her balance. With each passing day she longs more for a baby— a namesake for her wonderful Henry. Yet the longer she tries, the more her desire becomes an unquenchable thirst, stealing the pleasure out of the life she already has.
Sydney's daughter, Bay, has lost her heart to the boy she knows it belongs to…if only he could see it, too. But how can he, when he is so far outside her grasp that he appears to her as little more than a puff of smoke?
When a mysterious stranger shows up and challenges the very heart of their family, each of them must make choices they have never confronted before. And through it all, the Waverley sisters must search for a way to hold their family together through their troublesome season of change, waiting for that extraordinary event that is... First Frost.
Lose yourself in Sarah Addison Allen's enchanting world and fall for her charmed characters in this captivating story that proves that a happily-ever-after is never the real ending to a story. It's where the real story begins.
And another reader's review...
This was disappointing. While I don't expect much from women's fiction other than some pleasant escapism, this novel had me sighing in exasperation.
"First Frost" is the sixth book by Sarah Addison Allen that I have read, and it is one of her weakest. It is a sequel to "Garden Spells" and continues the story of the Waverley family in Bascom, North Carolina. All of the Waverley women have special gifts: Claire has magical culinary skills, Sydney has magical hair-styling skills, and her daughter, Bay, has magical organizing skills.
I will pause here to say that all of Allen's novels contain some magical realism, with varying degrees of success. Her books also have some romance and Southern charm, which can be delightful. In the past I have enjoyed dipping into her stories when I needed a light read, but "First Frost" was too silly and just didn't gel. I caught myself dreading picking up this book, which should never happen with a supposedly fun read.
If you would like to try an Allen book, I recommend starting with "The Peach Keeper" or "Lost Lake."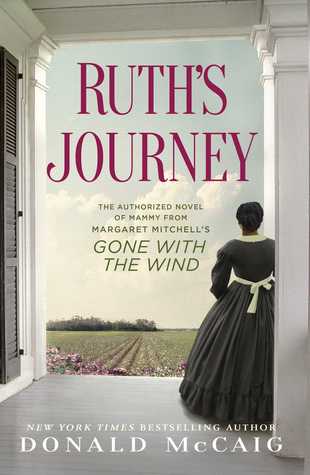 I saw this book and thought it would be a great one to read. I loved GONE WITH THE WIND so I was sure that the story behind Mammy would be good. I have to say that I was disappointed in it. Not because of anything more than the writing style. I found it very difficult to get through. The language was very much like what I expect from that time. Very stilted and formal....which made a sharp contrast with the language of the slaves with mixtures of Creole, French, English and other languages tossed in with no explanation of what some of the words even meant. It was obvious that the slaves were not treated kindly as a rule. Many of them were cruelly handled. It was nothing to take away families, sell the black babies or the mothers and fathers without any hesitation.
The book followed Ruth from a very young age throughout her life. She learned to be a mammy and took care of many babies and stayed with the same families for most of her life. Yet, she was often treated unkindly just like the other slaves. The last third of the book finally brought in the O'Haras and Tara and at the end, Scarlett is introduced to Rhett Butler.
If you enjoy books about the Civil War and the slaves and plantation owners, you will enjoy this book. But remember that the wording is very difficult to get through.
Here's the book description...
Authorized by the Margaret Mitchell Estate, here is the first-ever prequel to one of the most beloved and bestselling novels of all time, Gone with the Wind. The critically acclaimed author of Rhett Butler's People magnificently recounts the life of Mammy, one of literature's greatest supporting characters, from her days as a slave girl to the outbreak of the Civil War.
"Her story began with a miracle." On the Caribbean island of Saint Domingue, an island consumed by the flames of revolution, a senseless attack leaves only one survivor—an infant girl. She falls into the hands of two French émigrés, Henri and Solange Fournier, who take the beautiful child they call Ruth to the bustling American city of Savannah.
What follows is the sweeping tale of Ruth's life as shaped by her strong-willed mistress and other larger-than-life personalities she encounters in the South: Jehu Glen, a free black man with whom Ruth falls madly in love; the shabbily genteel family that first hires Ruth as Mammy; Solange's daughter Ellen and the rough Irishman, Gerald O'Hara, whom Ellen chooses to marry; the Butler family of Charleston and their shocking connection to Mammy Ruth; and finally Scarlett O'Hara—the irrepressible Southern belle Mammy raises from birth. As we witness the difficult coming of age felt by three generations of women, gifted storyteller Donald McCaig reveals a portrait of Mammy that is both nuanced and poignant, at once a proud woman and a captive, and a strict disciplinarian who has never experienced freedom herself. But despite the cruelties of a world that has decreed her a slave, Mammy endures, a rock in the river of time. She loves with a ferocity that would astonish those around her if they knew it. And she holds tight even to those who have been lost in the ravages of her days.
Set against the backdrop of the South from the 1820s until the dawn of the Civil War, here is a remarkable story of fortitude, heartbreak, and indomitable will—and a tale that will forever illuminate your reading of Margaret Mitchell's unforgettable classic, Gone with the Wind.
Here's another reader's review...
Who can forget Scarlett O'Hara, Tara, and of course beloved Mammy. Ruth's Journey is a tale of Mammy.
Mammy was born in the Caribbean Islands, was the only survivor of an attack on her household, and made her way to Savannah with the Forniers. As their "child" she was treated well, but was sold to another family.
Mammy Ruth moves from one famous Southern family's ​home to another as we the reader follow her and find out what made Mammy the mammy she was. There are many happy situations, but there are also many sad ones.​ The O'Haras are mentioned throughout the book ​and,​ of course​,​ that is where ​Mammy ends up.
RUTH'S JOURNEY was very well researched, but unfortunately difficult to follow and enjoy until the book was almost over.​
I loved GONE WITH THE WIND, but RUTH'S JOURNEY had something to be desired. It didn't get interesting until way into the book, and most specifically not until Mammy got to Tara with the O'Haras. Visualizing Tara and hearing chararacters' names from GONE WITH THE WIND made the wait worthwhile.
I enjoyed learning about Mammy, but RUTH'S JOURNEY wasn't a favorite read...it was a bit tedious even though the writing was outstanding.
You will love Mammy Ruth and feel sorry for her, and ​you will love learning about ​her strong will​ and her love and loyalty for the people she cared for and ​kept her going on through all her many losses. Mammy Ruth was an interesting person, and a character​ everyone most likely loved and will never forget especially in her dealings with Scarlett.​
It's Saturday, February 21st. Where has the month gone besides all the days of cold weather and snow and snow blowing and show shoveling and hibernating in the house?
So again, I find myself turning to Sarah Ban Breathnach's SIMPLE ABUNDANCE for an idea of what to write about.
Her essay for today is how to find the real YOU.
For centuries, women have displayed their innate sense of style to the world in their personal appearance, in the way they decorate their homes, in how they entertain, in their work, and in the pursuit of their personal passions. The more we learn about ourselves and our preferences, the easier it is to make those choices....and creative choice is at the heart of authenticity."
"Choice means freedom--the freedom to embrace the new because it speaks to your soul and you are listening. Today, consider reviewing the choices you have made in the past as you trace your life. Have those choices been the right ones? Do you make choices with your mind, your heart or your gut? Are you comfortable with your choices or do you wish to try another approach? Was there something you didn't try in the past that now, you wonder if it would make a difference in your life?"
Perhaps a long buried dream still calls to you from a road you chose not to take. Stop telling yourself that it is too late. Take comfort in this quote by Faith Baldwin..."Time is a dressmaker specializing in alterations." The delay of dreams does not mean they have to be denied. Maybe now you have the time or the wisdom to make changes in your dream so it might come true. Have a dialogue with your authentic self. Ask yourself about the choices you have made or didn't make. Listen to yourself.
"One way to check in with yourself is to remember your bedroom as a child. How was it decorated? Did you like the colors? Did you keep it clean or was the door usually kept closed so your parents wouldn't look in and complain? Was your mother a good cook? Did you help her or learn some of her special recipes? Where did you go on vacation? Can you remember the visits to your grandma's house?"
What did you eat when you were sick to be comforted? Does the smell of Vicks vapo-rub bring back happy memories ~~it does for me.
Think about your teen years. Who were your friends? What was their style of dress? Did you admire anyone special? What did you wear to your prom? What about your first home? How did you decorate it? Do you still have some of those items? Are you living with family hand-me-downs? Do you REALLY love them? "We usually think of the major events in our lives, when really it is the minor moments that resonate in our memory. Think of one of those special memories today and relive it."
My husband and I moved so many times during our marriage that we don't have much left of our first home furnishings. We used to give away things when we replaced them with something else we preferred. We had some garage sales too. We downsized from a big house about 3 years ago and sold and gave away a lot of things. Then when we moved here where I still live, we didn't have much space so many more things were donated to GoodWill or to friends. When my husband passed away, I gave many of his clothes, tools and other items to family and friends. I had no use for them and I wanted others to be able to enjoy the items. I still have too much furniture but I am slowly making my home just for me.
I sent in my book manuscript to CreateSpace last week and the proof book is on its way. I know there is a serious editing going to be needed once I receive the proof book. I may even add more to the story because it isn't as long as my other books have been.
It's interesting how much my life has changed over the years, going from a child to an adult, getting married at age 20, raising a child and being supportive of my husband's career, then working very hard on my own career, retiring and then going through the cancer that took my husband's life. It all was worth it and I would even go through most of it again. I might have done things differently if I had known what was coming. Who knows? Now I am slowly learning to change my life and embracing my own time.
To go along with that idea, I read some books since I last posted.
Read on February 17, 2015
For a change of pace, I decided to check out this book. Lara Spencer is the co-host on Good Morning America and is also well known for her decorating style. This book has 9 different rooms belonging to 8 different families and a small apt. of Lara's in New York City. She has plenty of photos of before and after. She talks about what she looks for at the flea markets. She shows photos of the items before and after they are redone. I liked nearly every room she redid. I would think with a crew that can wire, paint, construct, rebuild just about anything, it would make the task much easier... And apparently white paint is good for floors, furniture, cabinets and so on. It really does look great. I would love to have some of this done in my home. Maybe I need to check out some flea markets myself this summer.
Here's the book description...
Focusing on nine different rooms (including her own recently purchased Manhattan apartment), Lara Spencer shows readers that all it takes is planning, shopping know-how, and a little imagination to create beautiful and comfortable homes that reflect their personal style. She takes readers through the step-by-step process of overcoming the challenges of the room, offering helpful tips and lessons along the way. She identi­fies the design dilemma; comes up with a decorat­ing plan; makes a mood board for inspiration; compiles a shopping list; scours flea markets for furniture and accessories that fit the bill; restores, repurposes, and reinvents the pieces she finds, giving them new life; and brings all the elements together in the gorgeous, finished space. With illuminating before, during, and after photographs of her DIY projects and the room installations, Lara demystifies the decorating process and allows readers to envision endless possibilities for what they can do in their own homes.
And another reader's review...
Anyone who loves a good flea market, looking at projects on Pinterest, or up-cycling different things will enjoy this book by Good Morning America's Lara Spencer. Lara walks you through updating different rooms in your house by using different vintage finds in miraculous ways. Along the way, she gives you tips and tricks to help you think about updating a space to utilize its full potential. I could feel my creative juices flowing as I read through the book. She has a lot of ideas I would like to try that aren't difficult to execute. Definitely check this out if you are a DIYer!
This story is about a group of Australian women who married military men during WWII. In 1946, about 650 brides were on an airplane carrier headed to England with the brides onboard. Four of the brides are the main characters in this story and the reader learns about the background and history of each of the four. As their 6 weeks of ocean travel continue, more information comes out until the ship finally arrives at its destination. Each story was unique and there were plenty of laughs and tears and misunderstandings along the way.
Here's the book description...
The year is 1946, and all over the world, young women are crossing the seas in the thousands en route to the men they married in wartime - and an unknown future. In Sydney, Australia, four women join 650 other brides on an extraordinary voyage to England, aboard the HMS Victoria, which also carries not just arms and aircraft but 1,000 naval officers and men. Rules of honour, duty, and separation are strictly enforced, from the aircraft carrier's captain down to the lowliest young stoker. But the men and the brides will find their lives intertwined in ways the Navy could never have imagined.
And another reader's review...
It's the end of World War II and thousands of Australian women, War Brides, will be traveling to England to reunite with the men they married. Over 600 will not have the luxury of traveling on a ship like the Queen Mary with all of its amenities, but will make the six week journey on The Victoria, an aircraft carrier. The Victoria is ill suited as a vessel for women, outfitted for its crew of men and planes. The book focuses on four of the brides allowing us a window to their hopes, fears and dreams. These four along with the others are leaving all that they know, all who they know behind to start a new life on foreign shores. Even those madly in love wonder at the sanity of their decision. And what of those who mid-voyage receive a sort of Dear Jane letter, one stating You are not wanted, go home.
What I really liked about The Ship of Brides is how it made me think. I started to wonder about the women and ship the book is based on. How much fact, how much fiction? It took me on a new journey seeking answers. If you have any desire to know more about this slice of history three websites provided lots of information, the best being The National Archives of Australia. These also were worth scouting out HMS Victorious,Rootsweb Warbrides. In addition it brought me back to memories of the war and how it affected my family. I am a baby boomer who wishes I asked more questions about their experiences leading up to, during and after the war before I lost all those who could answer.
The Ship of Brides

held my attention from start to finish. I have become a fan of JoJo Moyes all over again. I'm so glad I haven't read all her books yet. This is something to truly look forward to.
bookshelves: drama
Read on February 21, 2015
I put this book on my wish list with the local library. I thought I would enjoy looking at all the photographs. I realized when I got the book that the title told it all. The decorated rooms were based on novels...but they were all classic novels. Therefore, most of the decor was very old....cluttered and overdone. Not my idea of comfortable decor.
If you enjoy Jane Austin and Charles Dickens and that type of novel, you may enjoy all these photographs. They were colorful and rich with plenty of information.
The book description...
For those who have ever lost themselves in the stylish worlds of novels like Sense and Sensibility, The Age of Innocence, Wuthering Heights, The Picture of Dorian Gray and countless others, this design book embraces the fantasy of time and place, showing you how to bring some of those elements into your own home.
Lisa Giramonti inspires a new approach to decorating: by teaching us through the lens of worlds we may already know and love. With gorgeous photographs by World of Interiors photographer Ivan Terestchenko, aspirational quotes, and tailored reading lists, Novel Interiors reveals the essence and details of interiors mentioned in great literary works. This is a stunning, photo-driven book that shares enchanting and timeless ways to live more elegantly
Another reader's review...
The premise for this book was promising. Unfortunately, the execution of the idea was passable at best.
Don't get me wrong; the pictures were well-done and I even liked many of the tips that author gave. But the actual interior designs were just...meh. They weren't so off that you couldn't see how they might remind you of a certain genre of novel, but it wasn't what I was hoping for.
I wanted a "Sense and Sensibility" room. A "Great Gatsby" room. A room completely inspired by a Charles Dickens book. Instead I got rooms that weren't hideous, but weren't breathtaking, either. They were just rooms- some appealing, some not so much- that the author tried to make seem novel-ish. A few of them were downright unattractive, but many of them were just shrug-worthy- not terrible, but not amazing, either.
My favorite chapters were probably the first two; they reminded me of the types of books that they were supposed to, even if they didn't go quite as far in that direction as I wanted them to. The later chapters were not very much like my decorating style at all, and it was hard for me to appreciate them.
******
Well, time to figure out what to make for dinner. This is Netflix night and I have plenty of Dvds to watch too.
Current Mood:

curious
Since it is Friday the 13th and Valentine's Day tomorrow, I decided to post a blog. Yes, I know that makes no sense at all but it works for me! I know I won't be doing anything special tomorrow. The weather is cold and supposed to be snowy again. I have done all my outside chores for now, got to the grocery store, filled the car with gas, went to the library so I plan on staying inside.
I picked up my Sarah Ban Breathnach's book SIMPLE ABUNDANCE to see what she had to say about these dates...
She started out with an essay about the last time we trusted our own selves. She suggested finding a photo of ourself when we were about 10 years old. Make sure you are smiling in it. She believes that at the age 10, we most trust ourself. Put the photo in a frame where you can see it every day. Try to travel back in time and think of what you were like at school, at home, with your friends....Where did you live? What did your bedroom look like? What did you like to wear? Who were your friends? What did you like to play with friends and what did you like to do alone? Sarah Ban Breathnach says "age 10 was probably the last time you trusted your instincts. You didn't always listen to the opinions of your parents, especially your mother, or your sister or even your friends. You knew just what you wanted to wear and whether the outfit was "you". Try to connect with that girl now that she has grown up. She is your authentic self and she's waiting to remind you how beautiful, accomplished and extraordinary you really are."
For today, the 13th...Sarah Ban Breathnach says "Take a deep breath and relax. The reassuring news is that you have not completely lived up to your potential or you wouldn't be drawn to these words and essays. You are still striving, still dreaming, still yearning and now still doing. We are on an adventure that is sometimes a bit scary. One of the most important milestones we will learn on our path is that we have our own unique point of view and that it is priceless."
One of the best and most exciting things you can try to do is take five $5 bills and put them in your coats, jackets and purses. Then forget about it. The next time you wear a coat or a jacket or open your purse, you will find $5 and laugh and let it remind you that each day that you love, honor, and respect your own unique point of view, you are a step closer to finding a fortune. Then start treating yourself more generously. Take that $5 and buy one beautiful flower for yourself, or enjoy a special pastry or a piece of good chocolate. Buy some beautifully scented lotion or shampoo just because you have found $5. Do something out of the ordinary that you normally wouldn't do for yourself that will lift your spirits. "Love yourself first and everything else will fall into line." Lucile Ball said. "You really have to love yourself to get anything done in this world."
And for Valentine's Day, the essay says. "Where there is great love there are always miracles." Willa Cather.
"It takes great love and courage to excavate buried dreams. Today is the day set aside for love, a perfect occasion for going within and glancing back with affection and understanding at your real life journey. Once we were going to set the world on fire. Today, take the ashes along with the memory of a few bright sparks, to show your efforts. We have buried many a precious dream, layers of naiveté, good intentions, relinquishment, bitter failures, detours, disappointments, rejections, wrong choices, bad timing, bungled efforts, stupid mistakes, and unforeseen circumstances." " We need courage to retrace our steps. Courage is the price that Life extracts for granting peace" Amelia Earhart said.
Someone very wise once said not to be a "would be if I could be or a could be if I would be." So.....JUST BE!
These are the days to be with yourself. Think of those you love, be kind to yourself. Be quiet and call for the dreams you buried long ago. The embers are still glowing in your soul. See it in your mind, hold it tenderly in your heart. "The dream is always running ahead of one." Anais Nin said. "To catch up, to live for a moment in union with it, that was the miracle."
Maybe another way to say it is...
My life is other areas is going along. I have to pay Indiana State tax this year because of my change in being a widow and the fact that not enough tax was taken out during the year. I will be changing that percentage so next year isn't like this. I have the money, fortunately, so it is not a huge problem but it is disappointing to say the least.
The winter seems to drag on. Once we get to February, I think we are all ready for spring to start and of course, in my area, living just Southeast of Lake Michigan means we get a lot of cold blasts and lake effect snow. We are at 62+ inches to date with more snow expected.
I did also read some books. I'm behind in my goal by 2 books so far but the last one I read was over 1000 pages so it should have counted for 3 books in my opinion.
This book is based on the lives of Marshall Field and Delia Canton. Marshall Field, of course, is famous for the innovative store in Chicago. He rebuilt that store 3 times and then closed it and opened his own store which exists to this day. Everyone who is from this area knows about Marshall Field's store. It was a huge success. The story between Marshall Field and Delia Canton is a true love story. The author did plenty of research and fully admits that she fictionalized a portion of this romance for the book. I was so interested in the background of each character. This was a very good book and I would recommend it.
Here's the book description...
In late-nineteenth-century Chicago, visionary retail tycoon Marshall Field made his fortune wooing women customers with his famous motto: "Give the lady what she wants." His legendary charm also won the heart of socialite Delia Spencer and led to an infamous love affair.
The night of the Great Fire, as seventeen-year-old Delia watches the flames rise and consume what was the pioneer town of Chicago, she can't imagine how much her life, her city, and her whole world are about to change. Nor can she guess that the agent of that change will not simply be the fire, but more so the man she meets that night.…
Leading the way in rebuilding after the fire, Marshall Field reopens his well-known dry goods store and transforms it into something the world has never seen before: a glamorous palace of a department store. He and his powerhouse coterie—including Potter Palmer and George Pullman—usher in the age of robber barons, the American royalty of their generation.

But behind the opulence, their private lives are riddled with scandal and heartbreak. Delia and Marshall first turn to each other out of loneliness, but as their love deepens, they will stand together despite disgrace and ostracism, through an age of devastation and opportunity, when an adolescent Chicago is transformed into the gleaming White City of the Chicago's World's Fair of 1893.
And here's another reader's review...
What the Lady wants: A Novel of Marshall Field and the Gilded Age by Renee Rosen's cover of the book is beautiful, iridescent. This is a Romantic Historic Novel. It is based on some factual events.
Married Marshall Field, it was commonly known, carried on an affair with married Delia Caton a wealthy socialite for years. The facts surrounding this are unknown and this is why the book is fiction. Delia is depicted as the long suffering wife in a sexless marriage. Marshall Field, founder of the department store, as the spouse of a drug addicted lunatic. They are instantly attracted to one another. Eventually they cannot resist this attraction. And thus the romance begins and dominates the story. The story is told from Delia's point of view.
I recommend reading the Author's Notes in the back of the book so the reader knows exactly what is fact and fiction. In those notes Rosen states the anarchist's march on Prairie Avenue is depicted in What the Lady Wants as happening on Thanksgiving Day 1881 when it actually occurred on that day in 1884. There is really no reason, nor is one given, for changing the date. Why change a historical fact?
I am not a fan of Romance Novels. So for me personally this book would only get 2 stars. But it is written in a very readable style and moves along quickly. And I suspect if Romance Novels are your forte it would be an exciting read. For that reason I gave it 3 stars.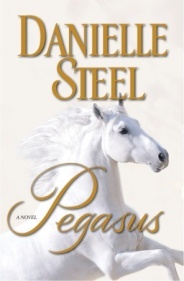 Another Danielle Steel novel. You really can't go wrong with them. They always have beautiful descriptions and lots of information. This novel takes place when Hitler is beginning to go after the Jews. Two old friends who were of nobility in Germany make a decision to help get one of them out of the country. He just discovered he has some Jewish blood and is in fear for his life and that of his two sons. His best friend since childhood raises horses, Arabians and Lipizzaners. Lipizzaners are the beautiful white horses who can "dance" and jump into the air with all 4 legs off the ground. The story continues between Germany and America. Lots of things happen...as they always do...in a Danielle Steel novel. The ending is expected but still interesting.
Here's the book description...
This is a story of courage, friendship, and fate as two families face the challenges of war... and the magnificent stallion that will link them forever.
Nicolas von Bingen and Alex von Hemmerle, titled members of the German aristocracy, have been best friends since childhood. Both widowers, they are raising their children — Nick's two lively boys and Alex's adored teenage daughter — in peace and luxury on the vast Bavarian estates that have belonged to their families for generations. While Nick indulges in more glamorous pursuits, Alex devotes himself to breeding the renowned white Lipizzaner horses that enthrall audiences throughout Europe with their ability to dance and spin on command, majestic creatures whose blood lines are rare and priceless.
But it is Nicolas's bloodline that changes everything, when his father receives a warning from a high-ranking contact inside the Wehrmacht. A secret from the past has left the family vulnerable to the rising tide of Nazism: Nick's mother, whom he never knew, was of Jewish descent.
Suddenly Nicolas must flee Germany, wrenching his sons away from the only home they have known, sailing across the Atlantic for a new life in America. Their survival will depend on a precious gift from Alex, their only stake for the future: eight purebred horses, two of them stunning Lipizzaners. In Florida, where Nicolas joins the Ringling Brothers Circus, he becomes Nick Bing, with Alex's prize white stallion — now named Pegasus — the centerpiece of the show.
Pegasus tells the story of a family reinventing itself in America, while the country they left behind is engulfed in flames and madness, and men like Alex von Hemmerle are forced to make unbearable choices. Alex's daughter will find sanctuary in England. In America, Nick will find love, his sons will find a future, and their left-behind world will eventually find them. A novel of hope and sacrifice, of tragedy, challenge, and rebirth, It is a brilliant family chronicle that unfolds across half a century—a masterwork from one of our most beloved writers.
And another reader's review...
Danielle Steel doesn't write a lot of historical novels these days, but when she does, they are always wonderful. Pegasus is no exception. Set against the backdrop of the 1940's and Nazi Germany, it tells the story of two close friends, and the extraordinary breed of horses that were bred by one of them, and saved the life of the other.
Alex and Nick were born and bred to be aristocrats, and not much else. Living on neighboring estates, their days were taken up with riding, hunting, and in Alex's case, training Lipizzaner's, a very special horse breed that is born coal black, and later turns snow white.
When Nick learns from his father that he is 1/4 Jewish and must flee Germany with his sons or risk being sent to a concentration camp, he is stunned. He had never met his mother, who he had been told had died in childbirth and was someone quite different than who she actually was, so learning that she is not only alive, but 1/2 Jewish is a surprise, to say the least. Having to leave his homeland for an uncertain future with no real working skills is an enormous problem for Nick. And then Alex comes up with a solution that involves two special Lippizzaners, emigration to the U.S., and the circus!
The book takes us through the lives and loves of four generations of one family, three of the other, and the connection between them that survives over 75 years, originally forged by Nick and Alex, and their very special horses. This was a wonderful read.
This book was over 1000 pages. It was the last of the trilogy by Ken Follett and probably the most enjoyable for me. It takes place during the aftermath of the failed Bay Of Pigs, the time of the Civil Rights and Martin Luther King, the Kennedys' assassinations, the Wall in Germany and finished up with the election of Obama. Since most of this history took place during my own lifetime, it was interesting to learn what was going on behind the scenes. I never knew how or why so many of these things were connected until I read Ken Follett's interpretation.
My favorites of the trilogy were the first book and this last one. I would recommend them to anyone who would like to follow five families from 5 different countries from the wars over many years. I realized that all governments and people in power are ruthless, cruel, will do anything to "win" and gain control. It makes me see why we are still fighting over land and oil and power. It's a scary world out there and most of us never know what is behind the happenings when they occur.
The book description....




EDGE OF ETERNITY is the sweeping, passionate conclusion to Ken Follett's extraordinary historical epic, The Century Trilogy.




Throughout these books, Follett has followed the fortunes of five intertwined families – American, German, Russian, English, and Welsh – as they make their way through the twentieth century. Now they come to one of the most tumultuous eras of all: the enormous social, political, and economic turmoil of the 1960s through the 1980s, from civil rights, assassinations, mass political movements and Vietnam to the Berlin Wall, the Cuban Missile Crisis, presidential impeachment, revolution – and rock and roll.
East German teacher Rebecca Hoffman discovers she's been spied on by the Stasi for years and commits an impulsive act that will affect her family for the rest of their lives.…George Jakes, the child of a mixed-race couple, bypasses a corporate law career to join Robert F. Kennedy's Justice Department, and finds himself in the middle not only of the seminal events of the civil rights battle, but a much more personal battle of his own.…Cameron Dewar, the grandson of a senator, jumps at the chance to do some official and unofficial espionage for a cause he believes in, only to discover that the world is a much more dangerous place than he'd imagined.…Dimka Dvorkin, a young aide to Nikita Khrushchev, becomes a prime agent both for good and for ill as the United States and the Soviet Union race to the brink of nuclear war, while his twin sister, Tania, carves out a role that will take her from Moscow to Cuba to Prague to Warsaw – and into history.As always with Follett, the historical background is brilliantly researched and rendered, the action fast-moving, the characters rich in nuance and emotion. With the hand of a master, he brings us into a world we thought we knew but now will never seem the same again.
and another reader's review...
Edge of Eternity is Follett's bookend to his globe-trotting Century trilogy that began withFall of Giants followed by Winter of the World: a strikingly immense multi-generational saga featuring families from Germany, Russia, Wales, England and America, weaving historical world conflicts of the 20th century.
In this final installment, we see the grandchildren of the epic WWI story course through the remnants of WWII, the Cold War, and the civil rights movement of the 1960's. Follett's undertaking of the political crises of the next 3 decades, steered ahead by the superpowers of the world, range from Communism, Social Democracy, freedom and civil rights, the threat of nuclear annihilation, espionage and government corruption, weaving them with creativity, astute interpretation and insight.
The bulky novel is made highly readable by short chapters ending in enough suspense to drive the reader through a labyrinthine historical journey: a bus tour meandering through the seminal events that shaped the world of today. The most compelling of topics unfolded right here in America with the move for civil rights laws: issues which the Brothers Kennedy initially hesitated on while turning blind eyes to the violence waged on black people in the South.
Follett's mostly plausible characters are involved in real events, interacting with real world leaders; there are unmistakable characters resembling Aleksandr Solzhenitsyn, 'Hanoi' Jane Fonda and The Beatles. I say 'mostly plausible' since I had one teeny issue with Maria Summers, JFK's mistress: a strong black woman who was one of the Freedom Riders, who stands firmly for equality for black people, goes to bed and falls hopelessly in love with the white American president who refused to sign the bill for civil rights. I had the impression of the black female captive of a white plantation 'massa'. She stood out as a character out of character.
Finally, this epic fact and fiction heavyweight is a story of victory: of freedom and democracy after a century of earth's bloodshed; the realization that was once a Dream - the attainment of civil rights after such violent struggle, culminating into the making of America's first black President; the failure of communism, the fall of corrupt world leaders and - not to be left unmentioned - the triumphant heralding of the birth of Rock and Roll.
So with that, I leave you for another period of time.
I hope you have a very enjoyable Valentine's Day and spent it doing something you love.
Current Mood:

cheerful
WOW! It's February, 2015...the shortest month of the year. Here's hoping that silly Groundhog doesn't see his shadow....
I'm not filled with much new information to share so I have turned to my book, SIMPLE ABUNDANCE, by Sarah Ban Breathnach again... Here's what she posted for February.
"February arrived cold, wet, and gray, her gifts disguised for only the most discerning spirits to see. Gentle is our path. Gratitude is the thread we weave into the fabric of our daily lives this month, giving thanks for our simply abundant lives and asking for the gift of one thing more ~ grateful hearts."
For this date, Sarah Ban Breathnach suggests "creative excursions as a regular solo rendezvous with your authentic self ~ designed for this purpose. To give yourself the gift of TIME.
So what will you do? Celebrate yourself, find pastimes that make your heart light and your spirit sing. Take in a movie (the kind that you especially love), have an early breakfast before work at a new restaurant, cruise the aisles at the Farmer's Market, explore a thrift shop, or a used book store. When you embark on creative excursions, your "authentic self " will lovingly reveal to you the beautiful mystery that is YOU. "
But Sarah Ban Breathnach goes on to explain that this isn't as easy as it sounds. "You are not used to having fun by yourself. It seemed too frivolous, too self-indulgent. Be prepared for strong, emotional resistance. Excuses will be plentiful: you are broke, you are too busy, who will take care of your kids, maybe in a week or so. DON'T GIVE IN! Creative excursions require an investment of time, not money. None of us are not too busy to find two hours a week for ourselves. Find someone to watch your kids for you and you can reciprocate for them at a later time. Do something for yourself while they are in school or on your lunch hour from work. There are ways to do it. This week commit to a weekly creative excursion with your authentic self as an investment you can no longer afford to put off.
Even in my life, with no one but myself to be responsible for except for my 2 cats, I find that I seem to run out of time. Of course, I probably waste a large amount of time just playing on the computer but it is an enjoyment for me. I have considered re-teaching myself to crochet again. It's been about 40 years since I made my last attempt. I found a good instruction book at WalMart that I may purchase. It's less than $10 and have several sizes of crochet hooks and several projects to do. I'd only have to buy some yarn to start.
Our area is in the midst of a winter snowstorm. It started at 11 PM Saturday night and is predicted to last until about 5 AM on Monday. It's been snowing steadily. I think there is at the very least a foot of snow so far. I won't be using the snow blower until the snow has stopped tomorrow. I don't have to go out until Tuesday and I can reschedule that appointment if it is necessary.
I have read a couple more books this past week as well...
bookshelves: family, friends, marriage
Read on January 28, 2015...
I just finished this novel by Jane Smiley. I enjoyed it. The story begins in 1920 in Denby, Iowa on a farm that Walter and Rosanna Langdon have. Each chapter covers one year as their family grows. They have good times and bad times, births and deaths, war intrudes as does drought and financial difficulties and all the other things that a family goes through. The story ends in 1953. The reader gets to know all the characters by the end of the story. It's a good story with a few surprises. And it is book
#1
of a trilogy that Jane Smiley is currently writing.
Here's the book description...
On their farm in Denby, Iowa, Rosanna and Walter Langdon abide by time-honored values that they pass on to their five wildly different yet equally remarkable children: Frank, the brilliant, stubborn first-born; Joe, whose love of animals makes him the natural heir to his family's land; Lillian, an angelic child who enters a fairy-tale marriage with a man only she will fully know; Henry, the bookworm who's not afraid to be different; and Claire, who earns the highest place in her father's heart. Moving from post-World War I America through the early 1950s, Some Luck gives us an intimate look at this family's triumphs and tragedies, zooming in on the realities of farm life, while casting-as the children grow up and scatter to New York, California, and everywhere in between-a panoramic eye on the monumental changes that marked the first half of the twentieth century. Rich with humor and wisdom, twists and surprises, Some Luck takes us through deeply emotional cycles of births and deaths, passions, and betrayals, displaying Smiley's dazzling virtuosity, compassion, and understanding of human nature and the nature of history, never discounting the role of fate and chance. This potent conjuring of many lives across generations is a stunning tour de force.
And another reader's review...
Jane Smiley is a natural born storyteller and she writes characters that are so relatable. The Langdons are such a regular family, raising their children and farming their land in Iowa. The story starts in 1920 and everything we learn of a historical context we learn from the effect it had on the family and their community, such as the great depression, droughts when they had to fight to keep their farm going.
We hear from each family member, even the young children. Frankie was such a scamp, always in trouble and his thoughts often made me smile. We follow their sorrows, their joys, their hardships and their successes. As the children get older, finding lives of their own we are shown more history, the war, the threat of communism and eventually the fears of Russian spies.
The book is divided into yearly chapters, ending in 1953. I felt like I could have been reading the life story of people I know. Her writing is just so natural, flowing, her characters so complete. Generational novels can be challenging, sometimes overstuffed but Smiley gave us just enough of each character to let us know them without boring us with needless details. I will so miss this family and am glad this is the first part of a trilogy. Looking forward to catching up with their lives once again.
I also appreciate that this story was linear, no going back and forth in time, just from character to character. As you can tell I loved this book.
bookshelves:
friends
Read from January 28 to 29, 2015
Anyone who watches BRAVO TV knows who Andy Cohen is. He has been part of the BRAVO network for many years. I had read his first book about his childhood and how he got involved with television personalities. This current book is a diary he kept in 2013 in which he talks about who he was with that day and what he did. As he said, there were many name-dropping mentions. Sometimes he only used the first name but most of the time the reader could figure out who he was discussing. I especially enjoyed when he gave some background about all the Real Housewives of....in the book. He even talks about some future plans he had been working on for new programs. So, if you like the BRAVO network and the programs, I think you will enjoy this book.
Here's the book description...
A year in the whirlwind life of the beloved pop icon Andy Cohen, in his own cheeky, candid, and irreverent words.
As a TV Producer and host of the smash late night show Watch What Happens Live, Andy Cohen has a front row seat to an exciting world not many get to see. In this dishy, detailed diary of one year in his life, Andy goes out on the town, drops names, hosts a ton of shows, becomes codependent with Real Housewives, makes trouble, calls his mom, drops some more names, and, while searching for love, finds it with a dog. We learn everything from which celebrity peed in her WWHL dressing room to which Housewives are causing trouble and how. Nothing is off limits – including dating. We see Andy at home and with close friends and family (including his beloved and unforgettable mom). Throughout, Andy tells us not only what goes down, but exactly what he thinks about it. Inspired by the diaries of another celebrity-obsessed Andy (Warhol), this honest, irreverent, and laugh-out-loud funny book is a one-of-a-kind account of the whos and whats of pop culture in the 21st century.
And another reader's review...
I feel a bit embarrassed for having enjoyed this as much as I did. It's really a book version of US magazine, focuses on Bravo's Andy Cohen (how in the world does he have so many celebrity friends?} It makes me a bit curious to read his first book to find out, because a lot of the people mentioned here don't even get last names....they are either THAT close to Andy, or they aren't required. Trust me when I say that Andy sees more of SJP than does her husband and probably her children.) * Sarah Jessica Parker.
Overall it's a year in the life of a weight-obsessed, name-dropping, dog-obsessed (that part didn't bother me at all, except for the fact that he probably mentions that Wacha came from a "kill shelter in West Virginia" and makes a number of rather snide remarks about the Mountain State. Andy is what is he is - fairly shallow and happy to own up to it. I hope he continues these diaries and names even more names - it's trash, but really fun trash (especially if you watch a lot of Bravo). No real recommendation needed - if this is a book for you, you'll know it!
Current Mood:

indescribable
Most of you know that I try to post a grateful post every day on Facebook. I've been doing it regularly since my husband became ill and then passed away. It really does help me focus on all the good things I have in my life.
So, of course, today I was checking the most recent essays in SIMPLE ABUNDANCE by Sarah Ban Breathnach. As it happens, she was discussing acceptance of real life.
"Accepting and blessing our circumstances is a powerful tool for transformation. In fact, this potent combination is a spiritual elixir that can work miracles in our lives."
What is acceptance? It is surrendering to what is: our circumstances, our feelings, our problems, our financial status, our work, our health, our relationships...our dreams. Before we can change anything in our life, we have to recognize that this is the way it is meant to be right now. When we accept our circumstances, we relax. We change our vibration, our energy pattern and the rate of our heartbeat. Once again, we are able to tap into the boundless positive energy of the Universe. Acceptance illuminates reality so that we're better able to see the next step."
So, whatever situation exists in your life right now, accept it. Acknowledge what is going on....your house is dirty, your job is not making you happy, your checking account is overdrawn. This is your real life for today. Let go of the struggle. And allow the healing changes to begin.
"Next, we must learn to bless our circumstances. Usually we don't know why something had occurred, and we won't until there's enough distance to take a backward look. Blessing the circumstances teaches us to trust. Then count your blessings. See how many you can list." You maybe surprised at the goodness you have in your life. In the rush of daily living, we fail to notice or acknowledge what good there is. Writing the blessings down may help you see how much you have in your life, in spite of the difficulties.
Here's where the daily listing of simple gratefulness comes in. Most of us think we have to wait until the difficulties are gone before we start to get our act together. Tomorrow, we will start. Tomorrow we'll some time to have enjoyment. Life never calms down enough for us to wait until tomorrow to start living the life we deserve.
Stop waiting for life to become perfect. Start working today on what you have already to make your life as satisfactory as you can. Accept, give thanks, and get going....Begin to call for the riches from your everyday life. Move from lack of to abundance. Procrastination robs you of too many precious moments and opportunities. Call a friend for lunch, begin to read, write a book, organize your desk, try a new recipe, smile at everyone you see, sit and dream about what you want in life, and give joy away.
Think of one thing that would give you pleasure today and do it!
Something that often give me a lift is to just change some of the decor in my home. Put out a different color as an accent from season to season. Place mats can be purchased very inexpensively and they can make the top of your end tables or dining table look completely different. Putting out fresh towels and mixing the patterns or colors in the bathroom is refreshing as well. I have put light blue hand towels with dark brown bath towels and wash cloths. Or dark green with a lighter green patterned hand towel. It just makes the area look different.
The same goes with clothing. Try adding a scarf or a pin, or a necklace or bracelets for a change of color with your basic outfits that you wear all the time. We all have closets full of clothes but usually stick with the same basic 5 or 6 outfits, whether we work outside of our home or stay at home. Try to make them look different in some way.
I am not a big shopper at all. And since June, when I started a new eating plan, I vowed not to buy anything new for myself for 6 months to give me motivation to stay on the eating plan. I've lost 20 lbs. So, I have purchased a couple of different tops on sale in the past couple of weeks. I got a beautiful sheer 3/4 length sleeve blouse at Goodwill for $5 last week. I don't think it was ever worn. I bought another top last night at T.J.Maxx for $7. I looked both labels up online andboth brands had similar tops that went for $48 and were marked down to $25. I don't often have that type of luck but I did this month. I also found a 5x7 handpainted-glass-painting of a strawberry plant for 49 cents which I am giving to a friend who features strawberries decor in her kitchen. And finally I found a beautiful 3x3 foot square of tapestry material to use as a table topper for 99 cents. I was just ready and open to find some treasures....and I did.
Our weather has been different this month. It is still cold but almost all the snow has melted and I haven't had to use the snowblower for a few weeks! Today the sky is blue and it is sunny outside in spite of being 37 degrees. I could handle the entire winter if it stayed like this.
And I read some books.
This is the second book in a trilogy by Ken Follett. It is over 940 pages and takes place from 1933 to 1949. The history and information about the wars that Russia, Germany, France, England and finally the USA take part in is brutal. Of course, I studied some of this in high school but I had no idea how long and how involved these wars were. What I did realize was that the world has been fighting since before we even knew what was going on. Some country or group wants to have it all, the power, the gold or oil or coal or control. There is no indication that any country has ever been without struggle. And it continues to this day. The cruelty and disregard for human life and for families or hard work is not taken into consideration when any country wants to be the country in control.
This book continues following the families from the first novel, their children and grand children. The third and final book of the trilogy will do the same. If you like to read about a lot of history and get perspective from all sides, these novels might be just what you need to read.
Here's the book description...
Winter of the World picks up right where the first book left off, as its five interrelated families—American, German, Russian, English, Welsh—enter a time of enormous social, political, and economic turmoil, beginning with the rise of the Third Reich, through the Spanish Civil War and the great dramas of World War II, up to the explosions of the American and Soviet atomic bombs.

Carla von Ulrich, born of German and English parents, finds her life engulfed by the Nazi

tide

until she commits a deed of great courage and heartbreak. . . . American brothers Woody and Chuck Dewar, each with a secret, take separate paths to momentous events, one in Washington, the other in the bloody jungles of the Pacific. . . . English student Lloyd Williams discovers in the crucible of the Spanish Civil War that he must fight Communism just as hard as Fascism. . . . Daisy

Peshkov

, a driven American social climber, cares only for popularity and the fast set, until the war transforms her life, not just once but twice, while her cousin

Volodya

carves out a position in Soviet intelligence that will affect not only this war—but the war to come.

These characters and many others find their lives inextricably entangled as their experiences illuminate the cataclysms that marked the century. From the drawing rooms of the rich to the blood and smoke of battle, their lives intertwine, propelling the reader into dramas of ever-increasing complexity.
Another reader's review....
I read the first of this trilogy – Fall of Giants. It was excellent. Winter of the World continues in the same superlative fashion. The narrative is quick and absorbing. Through the eyes of interesting characters, you get a front row seat in the most memorable historical events that were really not that long ago. The first book took me inside the world my grandparents experienced. This one transported me into the events that shaped my parents. The book provides in-depth perspectives and describes how people actually felt at the time. There is a handy map of the world on the inside covers. It shows all the cities where events transpire. Ken Follett is a master storyteller. His books are extremely interesting and thoroughly enjoyable. I eagerly await the third in this series.
This is a book in a trilogy. I didn't realize that when I started with the second book in the group. Each book can stand on its own, however. Ellie Hogan is living in Ireland with her husband. After losing several babies and then her husband, Ellie can't bear to stay in Ireland. She decided to return to the United States where she had lived a few years before. As she gets settled in the US, she finds a way to help others thereby helping herself deal with her grief. She is reunited with a man she had met the first time she was in the US and thinks she can pick up that life again. After a few more months, she realizes she wants to go back to Ireland to grieve the lost of her husband and decide what to do about her life next. I have the last book of the trilogy and will be looking for the first book the next time I go to the library.
Here's the book description....
It is the 1930s and when her beloved husband, John, suddenly dies, young Ellie Hogan decides to leave Ireland and return to New York. She hopes that the city's vibrancy will distract her from her grief. But the Depression has rendered the city unrecognizable-gone is the energy and atmosphere of fun that Ellie fell in love with ten years before.
Plunging headfirst into a new life, Ellie pours all her passion and energy into running a home and refuge for the homeless. In return they give her the kind of love, support and friendship she needs to

try and

overcome her grief. Until, one day, someone she thought she'd never see again steps through her door. It seems that even the Atlantic isn't big enough to prevent the tragedies of the past from catching up with her.
Another reader's review...
I wasn't convinced initially about this book (not sure why) but once the story reached the death of Ellie's beloved husband, John, I was right there with her. It may not be the way some people would react in grief, yet I could understand how Ellie couldn't bear to be where her life had been lived so much with John. She simply cannot come to terms with his death and tries to run from the reality. So she sets off for New York where she had lived for a time years earlier.

In New York, Ellie sets about making a new life for herself. In the process she sees the poverty around her and ends up helping others who are suffering the effects of the Depression and who have been evicted from homes. But as always happens the past comes back to haunt her.

While I may not always have agreed with Ellie's behaviour or the choices she made, there is a lot to like about the way the character of Ellie is developed, from someone who flees from responsibility and lack of involvement to a person who reaches out and helps others.This is a real feel good story.

I hadn't read the first book Ellis Island but didn't feel it need to have read that to read this one. I thoroughly enjoyed it. I would have liked a different ending but I believe there is another book to come.
This is the third book in a trilogy. I really didn't like it very much. I felt like the main character whose life has been told in the previous two books turned into a very cold and controlling woman. By the end of this book, I was more than glad to not read about her any longer.

This third book told the continuing story of Ellie Hogan, an Irish woman who had come to the United States twice during her lifetime. She had married and buried two husbands, had 2 adopted sons and a variety of friends. Although she seemed to be skilled in many things, including housework, cooking, starting and making businesses successful and art; she never seemed to be happy with her life.

Each book can stand on its own and each book does fill in the blanks to let the reader known what happened in the previous stories. Nevertheless, I only finished this last book because it was the last....
Here's the book description....
Set in 1940s Los Angeles, the compelling final installment in New York Times bestselling author Ellie Hogan's sweeping immigrant trilogy begun in Ellis Island and City of Hope—a story of family, love, danger, and ambition in Hollywood during World War II.
Irish immigrant Ellie Hogan has finally achieved the American Dream. But her comfortable bohemian life on Fire Island, New York, is shattered when her eldest adopted son, Leo, runs away, lured by the promise of fortune and fame in Hollywood. Determined to keep her family intact, Ellie follows him west, uprooting her youngest son and long-time friend

Bridie

.
In Los Angeles, Ellie creates a fashionable new home among the city's celebrities, artists, and movie moguls. She is also drawn into intense new friendships, including talented film composer Stan, a man far different from any she has ever met, and

Suri

, a beautiful Japanese woman and kindred spirit, who opens Ellie's eyes to the injustices of her country.
While Leo is dazzled by Hollywood's glitz, Ellie quickly sees that the golden glamour masks a world of vanity and greed. Though she tries to navigate them around the dangers of their new home, she will not be able protect them from an even more terrifying threat: war.
And another reader's review...
I read this book not having read the first two books in this series. So I expected I might be a little bit lost in the beginning, and I was OK with that. However, that was definitely not the case, since the first 50(!) pages were pretty much a rehash of everything that took place in the previous books...to the point that it got tedious and I was ready for the story to start.

Ellie is a twice-widowed woman raising her two adopted boys while working as an artist in New York during the early 1940s. When her oldest son disappears from school, and it turns out he's fled to Hollywood to become an actor, Ellie follows him west, to bring him back. However, she ends up staying in Hollywood, bringing her family with her.



I found Ellie to be a pretty unlikable woman. Harsh, unfriendly, cold, and always thinking she was better than everyone else. She treated Stan, her love interest in Hollywood, pretty horribly. I felt absolutely no connection to her and could really care less what happened to her.



This book was filled with constant descriptions of things that happened in the previous books. As if the author felt the reader couldn't possibly remember something that we had already been told 75 pages previously. How many times did we need to be told how Ellie came to adopt Tom? Or how Ellie was so wonderful because she founded a woman's homeless shelter in New York?

For a book that takes place during World War II, there was very little mention of the war! Except for a handful of pages where Ellie's new half-Japanese friend

Suri

talks about the horrors of the internment camps, and a bizarre side trip to

Manzanar

, all of which seemed incredibly contrived, as if the author felt she had to somehow shoehorn insomething about the Japanese internment camps to prove her book was set during wartime.

Overall, I cannot recommend this book, and I don't think I'm going to go back and read the first two books in the trilogy. If you've already read the first two, you may want to give this a try, just to finish the arc. Otherwise, give this one a pass.
Current Mood:

peaceful
Here we are in the second week of January....for me....it's the midst of Winter as well. So, I am telling myself to find the JOY....
We've had 20 inches of snow in less than 2 weeks.....but today, although it is very cold at 5 degrees, the sun is out, the sky is crystal blue and there is no snow coming down. I have used the snow blower every day but two since the snow started falling. I'm grateful, very grateful, to have that electric snow blower too. Even the maintenance man who plows the streets in our little community co-op managed to get our street fairly clear yesterday without leaving huge piles of snow in front of my driveway too. I made it out to the library to return some books that were coming due, stopped at the Post Office to mail a package and got a few groceries.
Sunday was my mother's birthday. She would have been 90 years old if she were still living! Her twin brother is still living in Pennsylvania. I can't believe that she has been gone so many years. I am older than she was when she passed away which just seems so illogical. And I am older than my husband was when he passed away 15 months ago. I'm not sure I like being one of the older members of the family because I just don't feel that old.
I'm in the middle of another 900 page book by Kenneth Follett. Winter Of The World. This is book #2 in a trilogy. There is a lot of history and a lot of information to take in. I will do a review when I have finished the book. I set a reading goal of 100 books for 2015 on Goodreads. I have read 2 which means I am already one book behind in the schedule! LOL. This book should almost count for 3 since it is so big. And I have the final book of the trilogy to read too and it is also very big.
I haven't been doing much of interest since I last wrote. I try to clean up and/or organize something every day. This morning I cleaned up two cabinets in my family room. They really were not in bad shape since I don't use them very often. But I did want to find a couple of things and I located one of them. I have a list of "would like to haves". The next time I get out, I will go to Goodwill to see if there is anything of interest there. Sometimes I do find a small treasure that I didn't even know I wanted! Imagine that?
Some more January joys to share.....
I'm thinking about teaching myself to crochet. I learned a tiny bit about 40 years ago and I was thinking it might be fun to learn again and maybe actually do well enough to make something. We shall see how that goes in the weeks to come.
I've noticed since I am on this different eating plan that going to the grocery store is such a different experience. I completely avoid many aisles because I am not eating sweets, candy, cookies, ice cream, cupcakes and so on. I used to like to check out what was new so I could buy it for my husband to try and of course, I wanted a taste too. I did buy some garlic and sea salt microwave popcorn that was on sale for 70 cents because it was close to the expiration date. I made a bag last night and ate about 1/3 of it. I wasn't that impressed so I threw the rest of it out this morning for the birds and squirrels.
I'm still on Facebook but less enthused with it. If it wasn't the way I stay in touch with my family and friends, I would quit. I do play a couple of games to keep my mind active but even that starts to get boring
I am trying to get back into reading more books because my interest never changes with that hobby.
So I guess I should review the two books I've read so far this year...
3 of 5 stars
I generally love books by Jodi

Picoult

. I think there have only been two of her novels that I didn't care for. One was The Tenth Circle which I believe if I reread it I would enjoy it. This is the second. I did really like the information about elephants ~ it was intriguing. I liked most of this book but the last 30 pages or so I didn't enjoy as much. I thought it was just too quickly changed to an ending that, while it made sense, didn't seem to fit the rest of the storyline. I reminded me of a movie I saw several years ago. I'm not going to name the movie because that would give away the end of this book.*
But,if you are a Jodi

Picoult

fan, I am sure you will enjoy this story enough to make it worthwhile to read, especially if you like elephants.
*It was interesting to me to read many reviewers who thought the book used the theme of a well-known movie to end the story just like I did.
Here's the book description...
For over a decade, Jenna Metcalf obsesses on her vanished mom Alice. Jenna searches online,

rereads

journals of the scientist who studied grief among elephants. Two unlikely allies are Serenity Jones, psychic for missing people who doubts her gift, and Virgil Stanhope, jaded PI who originally investigated cases of Alice and her colleague. Hard questions and answers.
And another reader's review...
This newest Jodi Picoult left me a little dazed and confused. Picoult used to be one of my sure bets for a great read and no one quite wrote like her. This being said, I'm not really sure what direction Picoult has been going recently. Leaving Time was such a mixture of characters, stories and subplots that for me just didn't flow. Maybe if I was an elephant fanatic I would of found it more interesting. To me it was like putting a nonfiction learning experience into the middle of a novel. Throw in a young girl looking for her mother who disappeared when she was a child, a psychic who has fallen from stardom and an ex cop who prefers a drink,not to mention a murder, elephant stampede and dad in the mental institution. Put them all together with the excerpts on elephants, weave a story and the blow it out of the water with an unexpected ending. I almost put this one down halfway through but skimmed through it and I will say I did like the ending as strange as it was.
I wish Jodi Picoult would just go back to dealing with people and human interest stories and just write a good page turner again.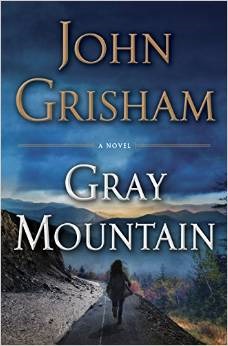 4 of 5 stars
bookshelves:
friends
Read in January, 2015
I don't know why I forget to check out books by John Grisham. I always like the books very much and this one is no exception. Samantha Kofer is the adult child of two parents who are attorneys. She has a great job with a Wall Street firm. But, during a financial crisis, she and some other co-workers are put on hold and told if they will work for a non-profit for a year, their job will be held and they might be called back. At the very least, their health insurance will be paid.
Samantha decided to take a job in Brady, Va. with a population of 2,200. The small town is in the midst of coal country in the Appalachian Mountains. There, she learns how to become a real attorney, filing paperwork, going into court and fighting for her clients' rights. She gets involved in some seriously dangerous work against the big firms that try to take the coal but won't pay for the claims that result.
Will she stay and work for those poor people who need help or will she go back to NYC?
Here's the book description....
The year is 2008 and Samantha Kofer's career at a huge Wall Street law firm is on the fast track—until the recession hits and she gets downsized, furloughed, escorted out of the building. Samantha, though, is one of the "lucky" associates. She's offered an opportunity to work at a legal aid clinic for one year without pay, after which there would be a slim chance that she'd get her old job back.

In a matter of days Samantha moves from Manhattan to Brady, Virginia, population 2,200, in the heart of Appalachia, a part of the world she has only read about. Mattie Wyatt, lifelong Brady resident and head of the town's legal aid clinic, is there to teach her how to "help real people with real problems." For the first time in her career, Samantha prepares a lawsuit, sees the inside of an actual courtroom, gets scolded by a judge, and receives threats from locals who aren't so thrilled to have a big-city lawyer in town. And she learns that Brady, like most small towns, harbors some big secrets.

Her new job takes Samantha into the murky and dangerous world of coal mining, where laws are often broken, rules are ignored, regulations are flouted, communities are divided, and the land itself is under attack from Big Coal. Violence is always just around the corner, and within weeks Samantha finds herself engulfed in litigation that turns deadly.
And another reader's review....
I can't remember the last time I read one of John

Grisham's

books. I didn't mean to neglect them, it just happened. I have always loved John

Grisham's

legal thrillers, this was no exception, I really liked it.
When Samantha loses her wall street job as a lawyer, she takes an unpaid internship in the small town of Brady, Virginia. She had no idea what she was getting into, picturing a small town with small problems but she finds herself in coal country and as she becomes part of the town, she learns of the dirty dealings, the lawsuits, the deaths, many being horrendous. She didn't realize the danger she was walking into, even the cases that seemed pretty simple at the start, really weren't. From someone who had never seen the inside of a courtroom, she starts to love litigation.
This book has a bit of romance, lots of action, and although there was a lot of talk of coal and details about the coal industry, I was never bored, actually fascinated.
The book was left in a position that there could be a continuation, so much we don't have conclusions to and are left to wonder what becomes of the people, the lawsuits and Samantha herself.
Well, since I brought up reading, I think I should do just that. Have a great week.
Current Mood:

relaxed